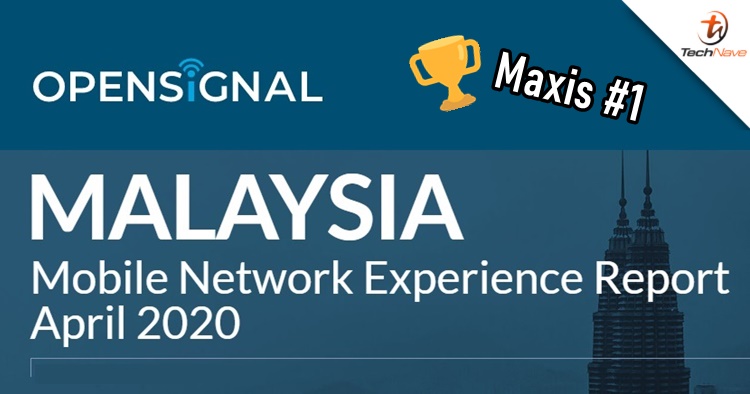 Opensignal is back with another Mobile Network Experience Report, this time analysing the user experience for Malaysians when it comes to mobile networks in the country. The report covers all major mobile network operators in Malaysia including Celcom, Digi, Maxis, U-Mobile, Unifi, and Yes. It also analyses the experiences of users across 14 different regions in Malaysia.
The goal of the study was to determine which mobile network is better for a user, based on the device used, location, and type of activity (i.e social media or gaming). Over 1.1 billion measurements were taken from 572559 devices within 3 months from December 2019 to February 2020. With that many measurements, the numbers in this report should be rather accurate. But let's move on to the details.
One of the major findings of the report is that Maxis dominated in user experience, winning 5 out of 8 categories as decided by Opensignal. Specifically, Maxis excelled in Video Experience, Games Experience, Download Speed Experience, Upload Speed Experience, and Latency Experience. Celcom was the second biggest winner by taking the 4G Availability and 4G Coverage Experience categories, while Unifi was the best in Voice App Experience.






To go into more detail on Maxis, the company saw the most improvement in Video Experience and Download Speed Experience. For the former, Maxis went from a rating of 'Good' to 'Very Good' and lead rival Celcom by almost 8Mbps with a recorded max download speed of 20.4Mbps. As for upload speed and latency, Maxis only narrowly beat Celcom by a max upload speed of 7.7Mbps (vs 7.3Mbps) and a minimum latency of 43.44ms (vs 44ms).
Celcom's best aspect is its excellent 4G network, which users can connect to 89.7% of the time. Maxis came in second here with 86.6% followed by Unifi in third place at 83.7%. The final category of voice app experience was hotly contested, with all mobile network operators scoring a rating of 70+ (out of 100). Unifi edged out here with a score of 77, beating second-place Maxis by 0.7 points.


Regionally, Maxis once again came out on top. The operator is 'Very Good' in video experience for 11 regions, tied for first place in games experience in 12 states, and number one in download speeds for all 14 regions in Malaysia.
As always, there's a lot to digest in Opensignal's reports. If you want to know more, do check out the full report. For more interesting news like this, stay tuned to TechNave.com.