Maxis is offering free data for Malaysians to stay updated with COVID-19 news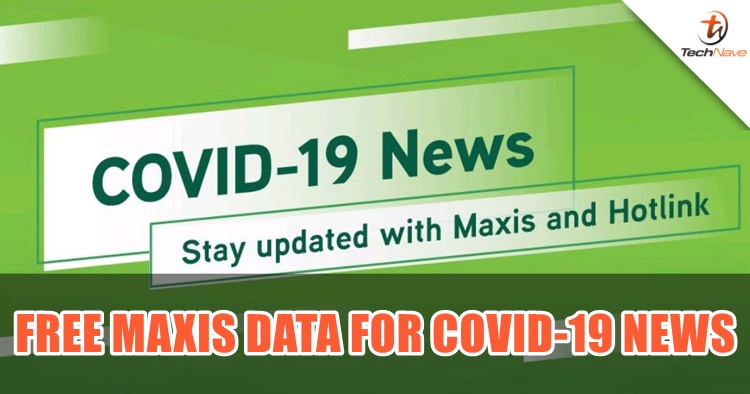 Before we hit the weekend, Maxis just dropped a silent short announcement on their Maxis app that they will be offering free data to all their customers (postpaid and prepaid). However, there is a catch to this - the free data is mainly for us to stay updated with current COVID-19 news on selected websites.
According to the short announcement, the free data period is for 31 days as long as we visit the selected websites - Ministry of Health, Prime Minister's Office, World Health Organization, Harian Metro, The Star, Berita Harian, Sinar Harian, China Press, Sin Chew, Astro Awani, Oriental Daily, and finally, the News Straits Times. In other words, the free data won't be counted if you're using it for other social apps such as Facebook, Twitter, YouTube and others.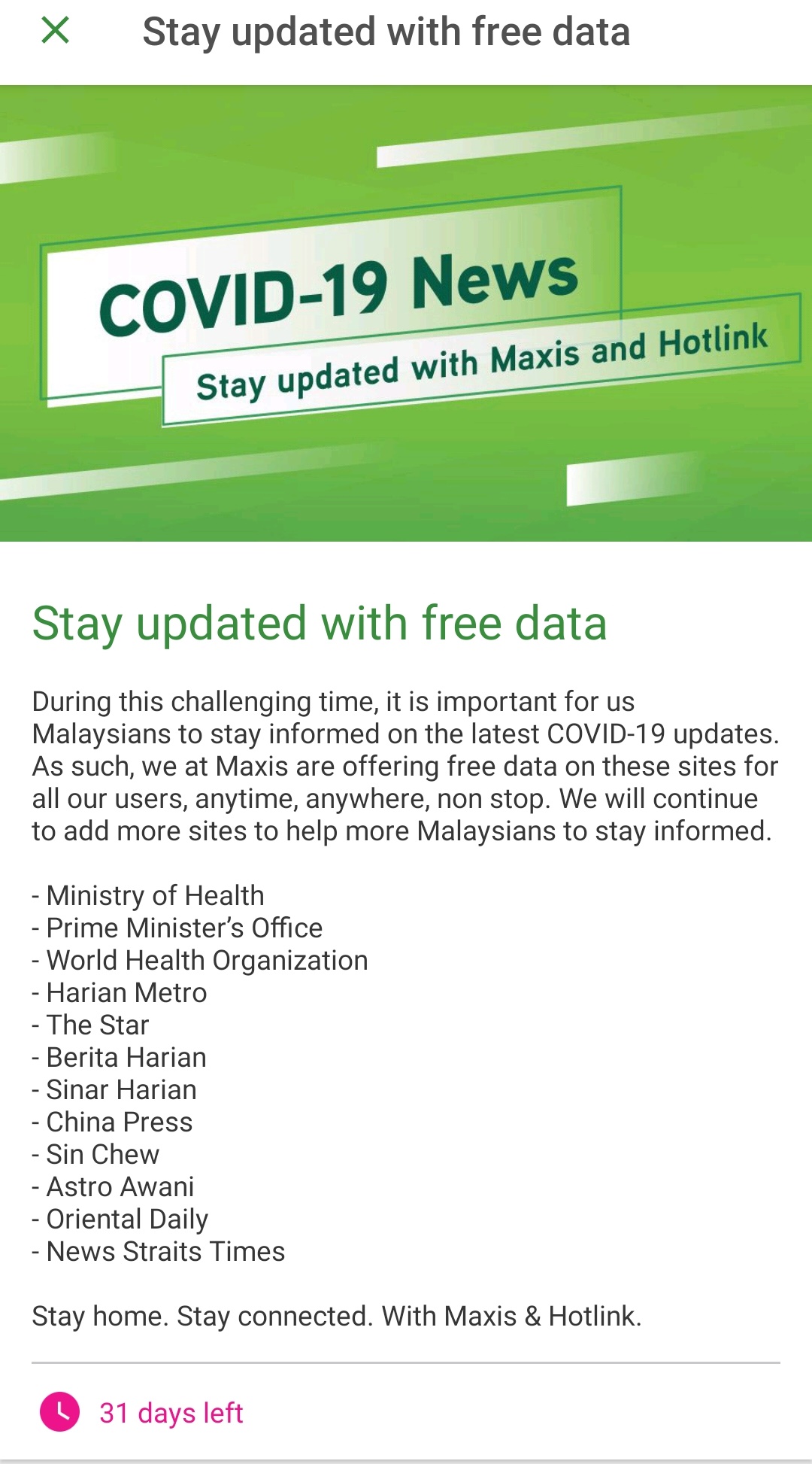 This is a nice gesture from Maxis. As always, look after your hygiene and stay indoors as much as you can for the community's benefit. Stay tuned for more local tech news at TechNave.com.