Maxis is offering over a million MaxisONE plan customers new 4G devices for just RM1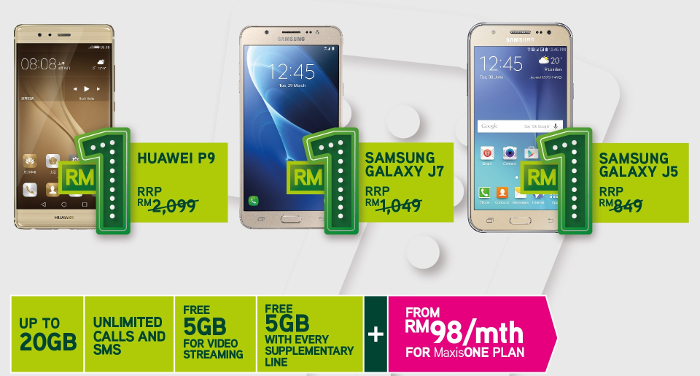 Maxis has just announced that over a million MaxisONE plan customers are now eligible to get a new 4G device including the Huawei P9, Samsung Galaxy J7, Samsung Galaxy J5, OPPO F1, ASUS ZenFone Go and more for just RM1. The deal is open to new customers who sign up for the MaxisOne Plan 98 or higher and even existing customers with less than 3 months left for their contracts.
The deal will also include WiFi and home solutions like Pocket WiFi, Chromecast and Wifi extender. Business users of mPOS and mDrive can also enjoy a discounted monthly fee of RM1 for 3 months. Check out the full list of devices and benefits at the Maxis site.