Maxis presents a trade up for the Apple iPhone 7, and never miss *that* phone again with Maxis RealView!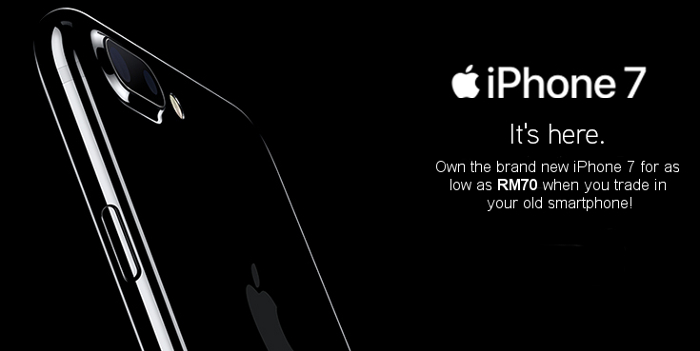 Hi everyone, did you happen to miss the window of pre-ordering for the Apple iPhone 7 and 7 Plus from Maxis? Fear not, Maxis is now offering a trade up to trade-in for the iPhone 7! Here are three ways you can do so:
Save up to RM1560 for an iPhone 7 when you trade-in
Own the iPhone 7 from as low as RM70 when you trade-in
Or trade-in ANY working old smartphone
In other words, let's say if you're using Maxis One Plan 188, your payment upfront for the iPhone 7 (32GB) is at RM1630; and trading in an iPhone 6s thus gets you an RM1560 rebate; in the end, you're just paying RM70 upfront!
On the other hand, Maxis is also inviting *you* to check out their Maxis RealView stock-checker!
What the RealView stock-checker does is provide updates to the user every hour on whether if there's enough stock of their preferred phone model or colour in any nearby Maxis stores. With this, every customer can save time without having to travel to store-to-store because of out-of-stock situations. That's super convenient!
Oh, did we also mention that you're also getting some awesome benefits for signing up Maxis One Plan? Because you get:
Up to 20GB of Internet data
Free calls & SMS
Free 5GB data with every supplementary line
Free 5GB video streaming data
That's a pretty sweet deal if you ask me.
To learn more about Maxis RealView, kindly visit their website to check it out and never miss out your favourite phone ever again, even if it is *that* phone!