McDonald's Malaysia announced partnership with foodpanda + McDelivery now available for 24/7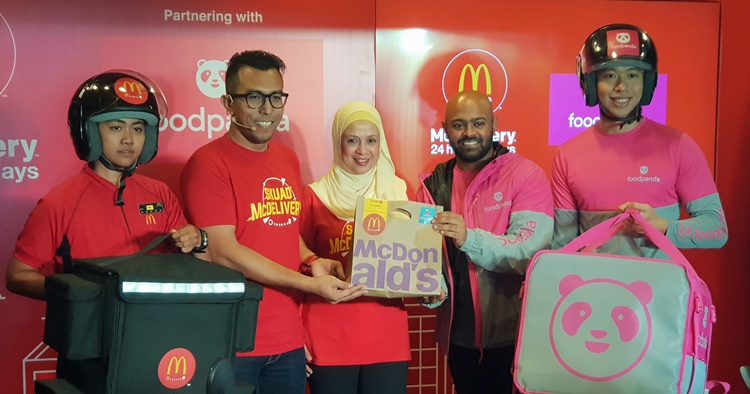 Today, McDonald's Malaysia has announced a new partnership with foodpanda. In line with each other's mission to deliver fresh food into Malaysians' homes, offices and anywhere, their newfound partnership will extend each other's food platform app even farther nationwide, penetrating new areas where McDelivery has no access yet. Moreover, McDonald's also just announced that the McDelivery app is now available for 24/7.
For those who are not aware, the McDelivery app has been around for quite some time now since the beginning of 2018 and it's available to download on both Apple App Store and Google Play Store. There's also a newly launched McDonald's app, which includes features more than just placing an online order such as daily exclusive offers and promotions for customers, booking function for birthday parties, locating the nearest restaurant, job application, latest news and information about McDonald's, and lastly, customer feedback function.
On top of that, users of the McDonald's app will also be offered personalised promotions based on their history purchases and demographics. This move was designed to be a "one-stop centre" to make it convenient for customers who are always on-the-go. By the way, the food cost list in both McDelivery and foodpanda is the same.
"As part of the expansion plan, McDonald's is committed to avenues previously unchartered to achieve the goals we set out for, such as having more than 310 delivery points by the end of this year," said Melati Abdul Hai, McDonald's Malaysia Vice President / Chief Marketing Officer when sharing the company's long-term strategy was to equip at least 90% of McDonalds restaurants with McDelivery services by 2025.
Both parties also hope to find and collaborate with more third-party operators in the future, maybe if you have some feedback for them you can download their apps and give them more tips. Stay tuned for more local tech-news at TechNave..com.