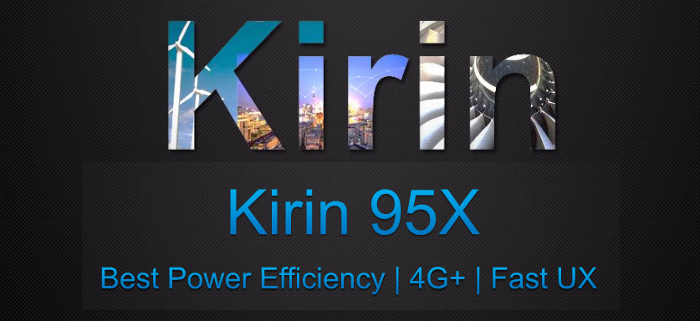 Huawei's latest flagship smartphones which include the Huawei Mate 8, P9 and P9 Plus are all powered by Huawei's home-brewed HiSilicon Kirin 95X series chipsets based on the 16nm FinFET Plus fabrication process. It turns out, this is the main reason for these three flagships better performance and impressive battery life.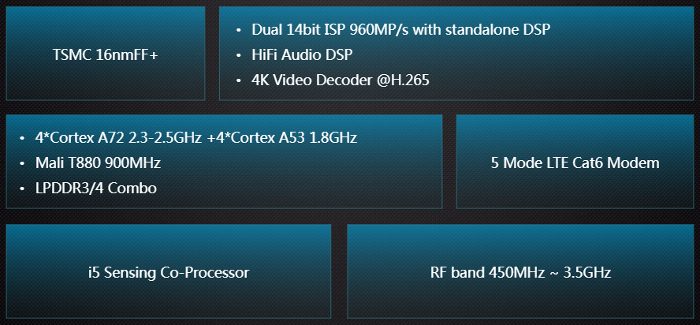 Some of the Kirin 95X series more prominent features include:
it is Huawei's first chipset to utilize FinFET Plus 16nm technology

offers an increased performance over the previous chipset by 40%

has improved graphics performance thanks to ARM Mali T880 GPU

uses Cortex-A72 cores which have 11% increased performance over Cortex-A57 cores

has a built-in i5 coprocessor with 4x performance over the i3 predecessor which decreases power usage from 90mA to 6.5mA

offers reduce power consumption by 60%

features HiSilicon PrimISP with dual 14bit ISP at 940MP/s for faster focus and better sharpness when taking photos

uses HiSilicon IVP32 for faster hardware-based photography features like night view, panorama, multi-graphic visual noise reduction and multi-graphic HDR
Compared with the Qualcomm Snapdragon 820 and Samsung Exynos 7420 chipsets, the Kirin 95X series offer significantly better energy efficiency while delivering faster response time. This was proven in an app speed opening test comparison with the Samsung Exynos 7420 in the Galaxy S7 and the Kirin 955 in the Huawei P9 Plus.
Granted, the Snapdragon 820 and Exynos 7420 do offer a few more features like 4K video recording but according to Eric Zhou, Planning Director, Wireless Terminal Chipset Platform, Huawei Technologies, this wasn't implemented in the Kirin 95X series because it draws too much energy. He elaborated that they will implement more energy efficient 4K video recording in the next chipset, the Kirin 960. Also discussed was the Kirin 650 chipsets which are based on the same more energy efficient 16nm FinFET Plus fabrication technology, offering better performance with low power.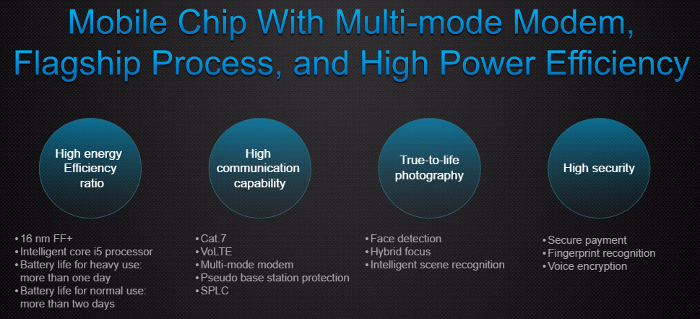 The Kirin 650 chipset features