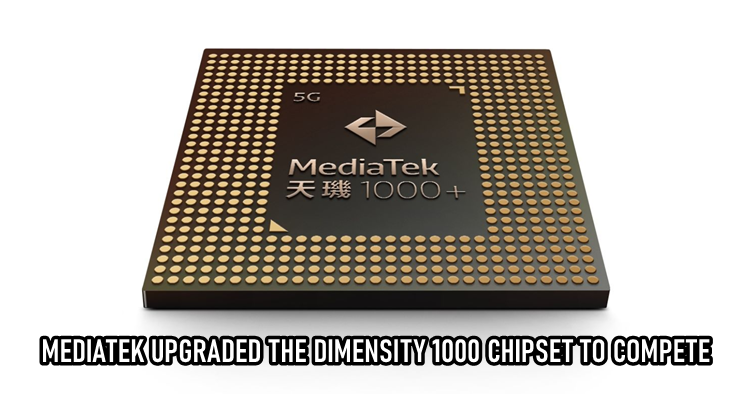 Not only the competition between smartphones is intense nowadays, the manufacturers that provide chipsets for the devices are also required to keep up with the needs of the market. Today, MediaTek has launched an upgraded version of the Dimensity 1000 chipset and it's called Dimensity 1000 Plus (just like Qualcomm's Snapdragon 855 and 855 Plus), and there are a lot of improvements making it strong enough to compete with the others.
The Dimensity 1000 Plus chipset is launched to cope with the ever-changing smartphone industry. These days, flagship smartphones are mostly equipped with a higher refresh rate screen rather than just 60Hz, and this is one of the reasons why Dimensity 1000 Plus was born. The flagship chipset now supports up to 144Hz refresh rate panels, which will offer a smoother user interface and overall experience.
Other than that, the Taiwanese company has also worked hard to improve the experience of using the 5G network. The new chipset will have an UltraSave technology for more power-efficient 5G connectivity. It is also equipped with HyperEngine 2.0 to improve gaming performance. The technology will benefit the switching between 4G and 5G as well by making intelligent predictions based on the network. For example, it will switch to 5G while gaming and to 4G while on standby to save battery and data.
Last but not least, there are also other improvements being brought to the chipset including low latency and anti-jamming technology. An announcement has been made saying that iQOO will launch a smartphone with Dimensity 1000 Plus chipset too, so stay tuned for the big reveal!
Let us know what you think about the MediaTek Dimensity 1000 Plus on our Facebook page. Stay tuned to TechNave.com for more exciting tech news.