MediaTek surpasses Qualcomm becoming the top chipset vendor in Q3 2020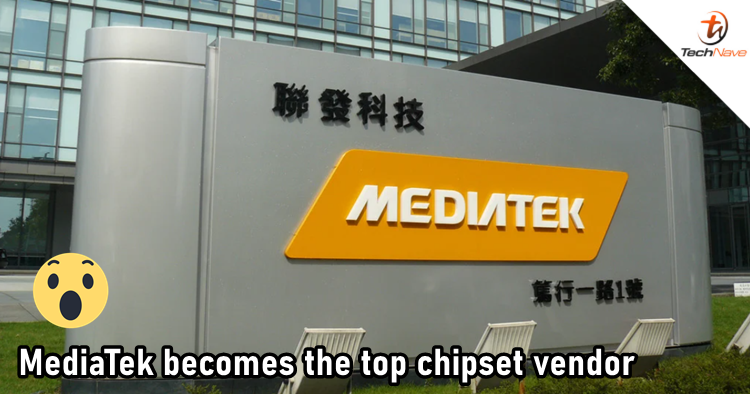 Due to the pandemic, the production of smartphones has encountered several challenges this year. However, it looks like the manufacturers are quick to recover before we go into 2021. After bringing the production back to normal, it might have benefited a chip manufacturer one way or another. It is reported that MediaTek has now become the top in the chipset industry by getting the most share from the market.
According to the source, MediaTek is now holding 31% of the Global Smartphone chipset market share in Q3 2020. It overtakes Qualcomm by 2% and also clocks a 5% year-over-year growth. This is the first time for MediaTek to have such an achievement by becoming the biggest chipset vendor. It is mentioned that MediaTek has raised the bars with its mid-range chipsets and has managed to power 3x more Xiaomi phones compared to 2019.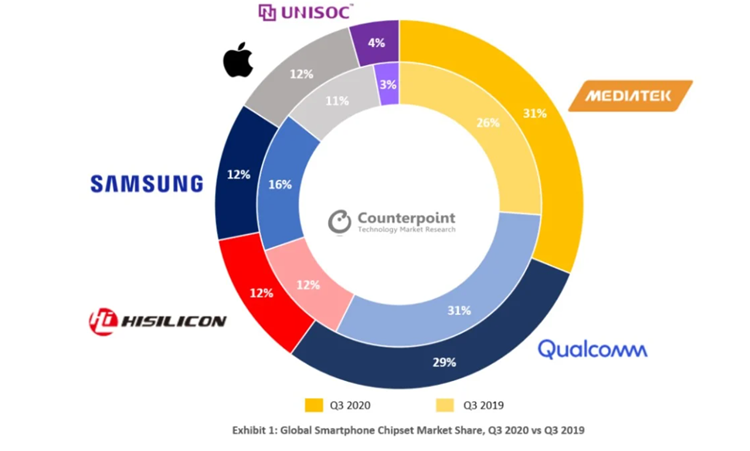 The rest of the share is in the hands of other tech giants like Samsung, HUAWEI's HiSilicon, Apple, and UNISOC. It is interesting to see that HiSilicon has also managed to maintain its share despite the trade ban issued by the U.S. Furthermore, a report predicts that there is still a chance for Qualcomm to take the crown back in Q4 despite being pressured by MediaTek and Apple.
Let us know what you think about this news on our Facebook page. Stay tuned to TechNave.com for more latest tech news.