Meizu M3 Note review - A good looking phone but could do much better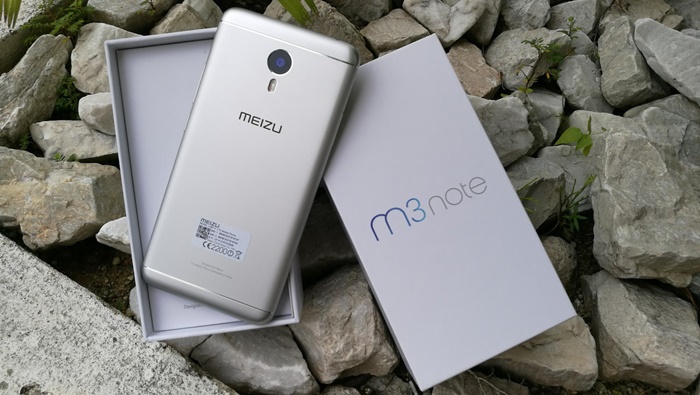 Among the smartphone China brands in Malaysia, Meizu is probably the only one that has not really made their presence known when compared with the likes of vivo, OPPO, Xiaomi, honor and Huawei. But to be fair, they have not set up any official Meizu store nor a branch office here, however, this is also a problem because that also means most consumers have no idea about this brand, so today, we're here to give you an insight of who Meizu is, with the M3 Note review.
Design - Looks and feels great
The M3 Note first made its debut in the Malaysia market at the end of September with a price tag of RM849, pretty economical right? It is, but so is Xiaomi but we'll get to that at the end, so let's take a look at the design aspect of the device first.
As a mid-range tier smartphone, it has a nice solid "premium" like body build. That being said, the design suspiciously looks similar to the Apple iPhone 6 series and Samsung phones because it only has one mTouch home button. It's rare to see one on an Android phone, not to mention, the mTouch is rectangular too so in other words, it's like a baby from both Apple and Samsung, but hey, can't really expect much from phone designs nowadays since they all look similar.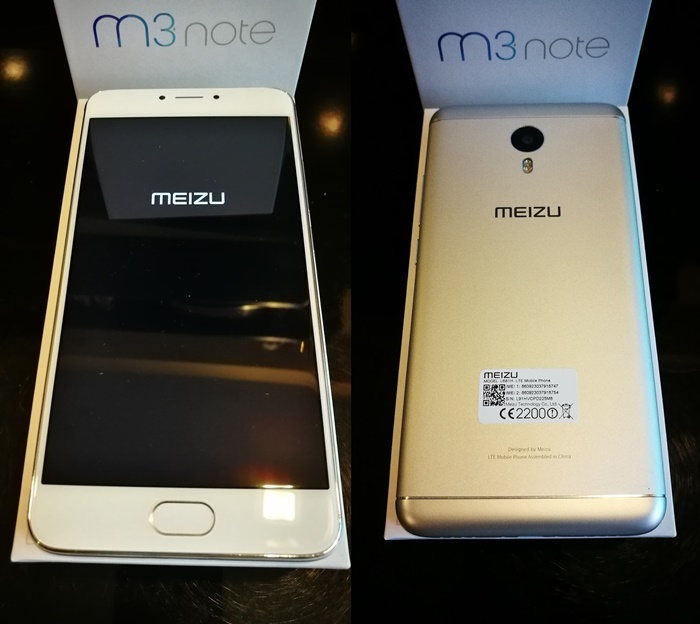 This is how the front looks like, with 13MP camera + LED flash at the back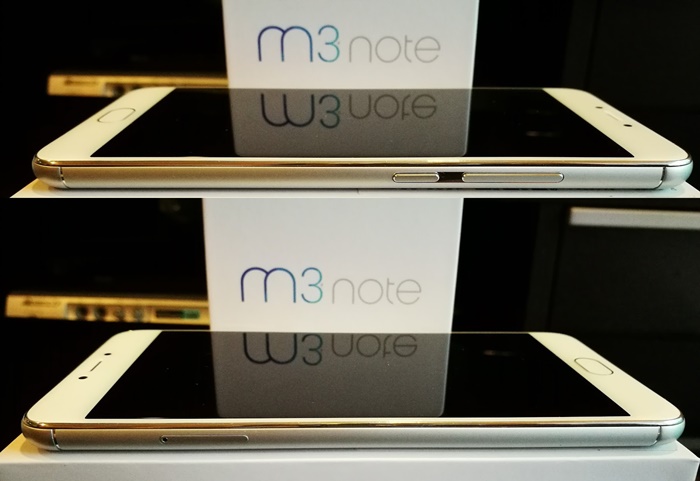 The power and volume buttons on the right side (top), and Hybrid dual SIM slot on the left (bottom)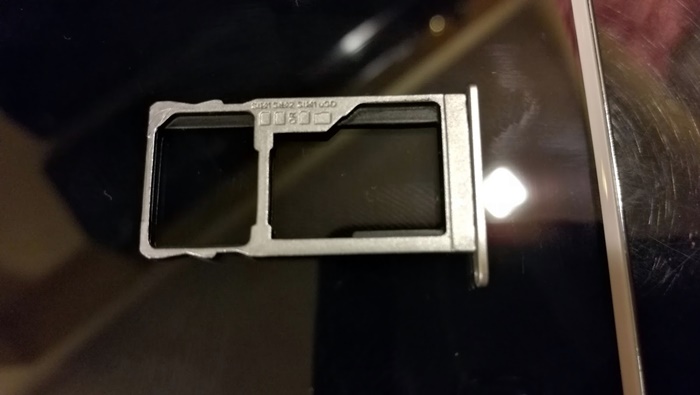 The hybrid dual SIM slot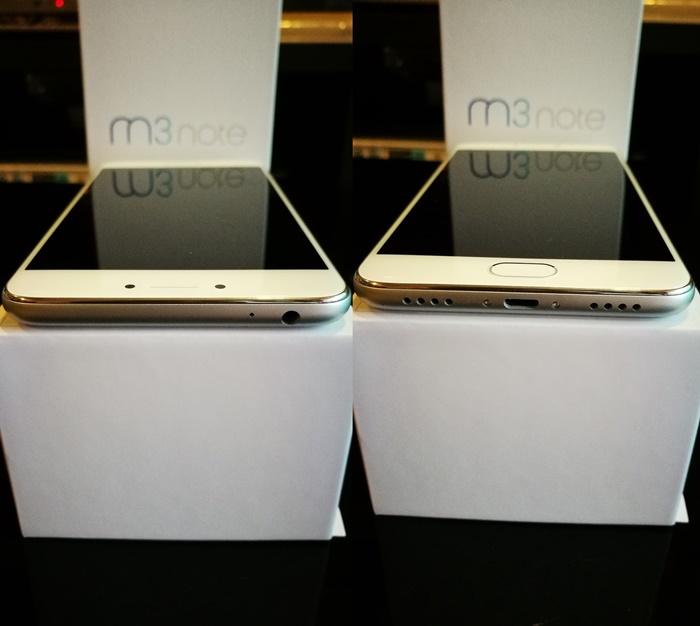 At the top, only a lone headphone jack there (left), while the microphone grill, USB 2.0, and speaker grill are at the bottom (right)
Tech Specs and Features - Just average, but the home button has a nice touch to it
Here are the Meizu M3 Note specifications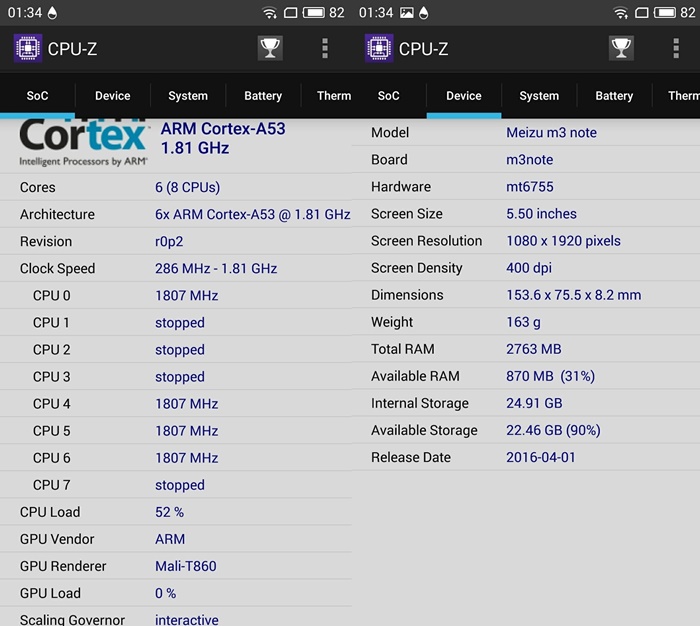 Octa-core MediaTek MT6755 Helio P10
3GB RAM
32GB storage (expandable memory available)
5.5-inch FHD 2.5D display
Measures 153.6 x 75.5 x 8.2 mm, weighs 163g
13MP main camera + 5MP front camera
Features fingerprint sensor, unique mTouch home button
Supports 4G, 3G, Bluetooth 4.0, WiFi, USB 2.0 connectivity
Android 5.1 Lollipop
4100 mAh battery
Supposedly, there's also a 2GB RAM + 16GB ROM variant but in our Bolehland case, we're getting the 3GB RAM + 32GB ROM model. Other than that, there're not many features to check out with the M3 Note, the fingerprint response is quite good, you have the typical camera mode setup with the Manual, Beauty, Panorama and other modes, and there's only one button at the front without the back button...or is there?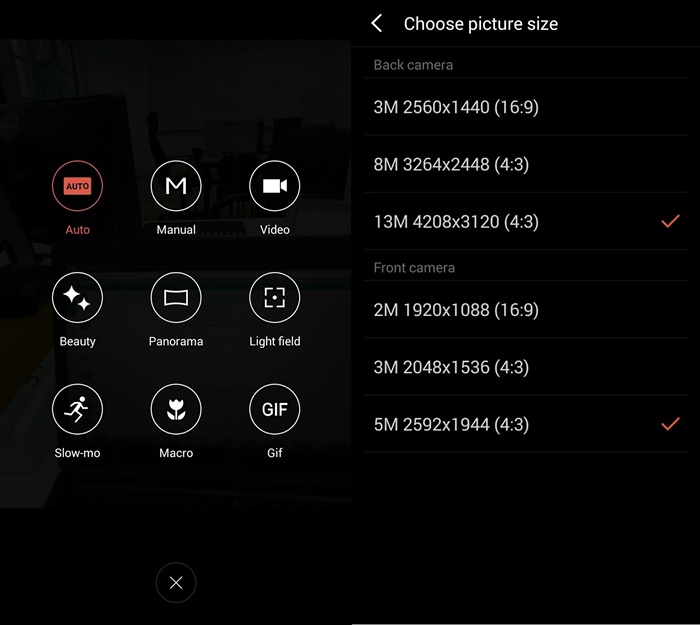 Camera modes and settings
The mTouch button is quite unique because not only does it serve as a fingerprint sensor and a home button, but also as a back button. To go back to the previous page, all you need to do is just tap once and that's it, and to go to the home page you need to press it. And to open multitasking menu, you can just slide your finger from either side of the mTouch and it will bring you there. Now that's pretty cool.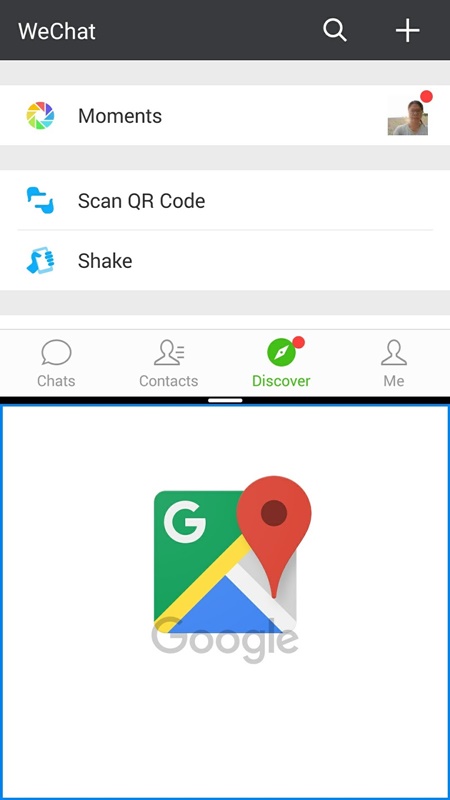 The split screen mode, nice
However, the display quality is quite a letdown. According to other review sources, the display is a "downgrade" when compared to the predecessors, so because of this, it's hard to see anything on the display panel when you're outdoors with the sun shining brightly.
Speaking of average specifications, for some reason the phone doesn't show how many notification numbers you have on your apps. There's also no one hand mode, and the most head-scratching one is the OS because it's using Android 5.1 Lollipop, even though the current Marshmallow version has been around for a few months now. But with the Flyme 5.1 OS, this kind of makes up for the lack of the latest OS. The user interface is quite nice, nothing too complicated there.
Performance - Good battery and...that's it
Now onto the performance, the M3 Note delivers a mixed bag of results. For one, it could barely play high-end games like Asphalt 8: Airborne which is a shame because it uses a 5.5-inch display that's great for gaming, you can still play it if you set it to medium graphics, but where's the fun in that?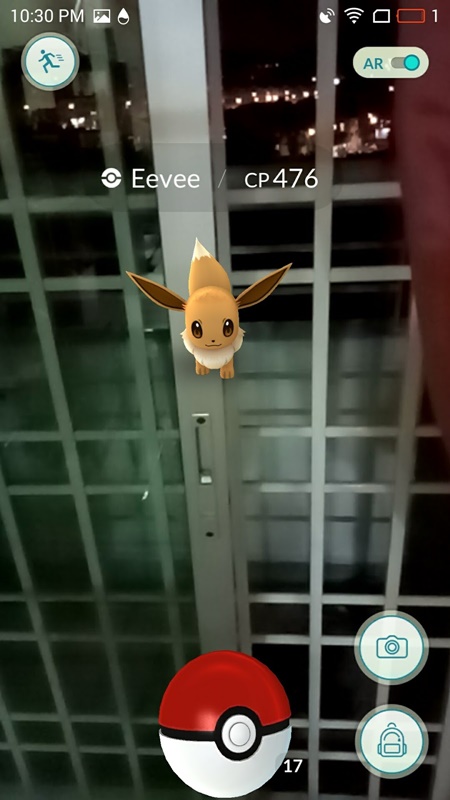 Well...it can play Pokemon Go nicely
It does not mean that it can't play other games, though, but it loads them rather slow even with the 3GB RAM, which is still tolerable enough if you're just a little bit more patient. The speaker also sounds a bit distorted when the volume is set to the max.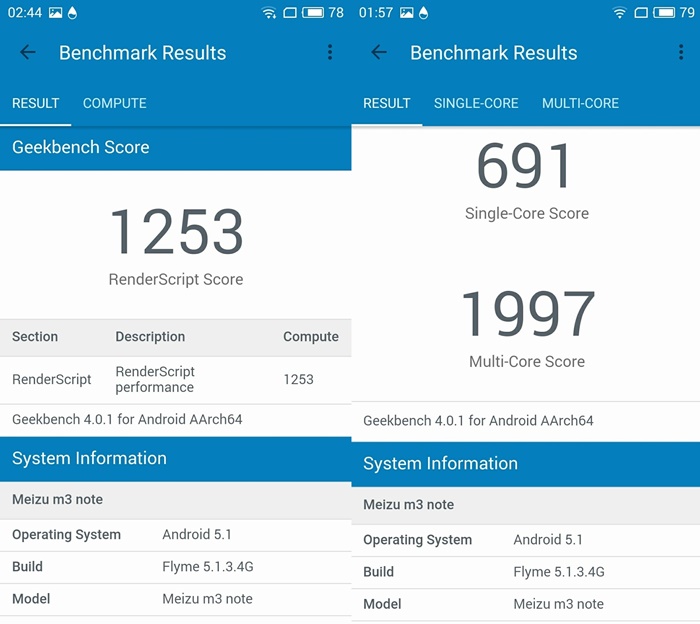 Benchmark results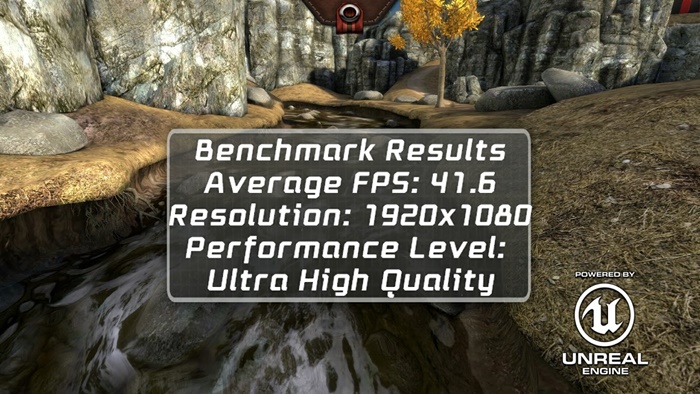 Epic Citadel score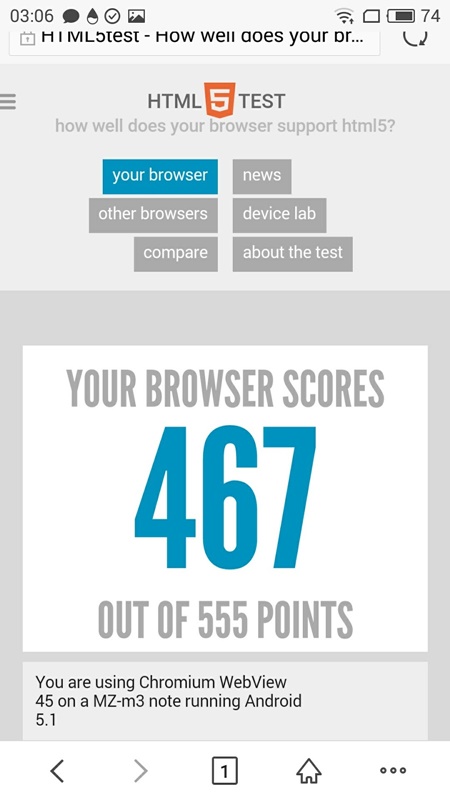 Browser score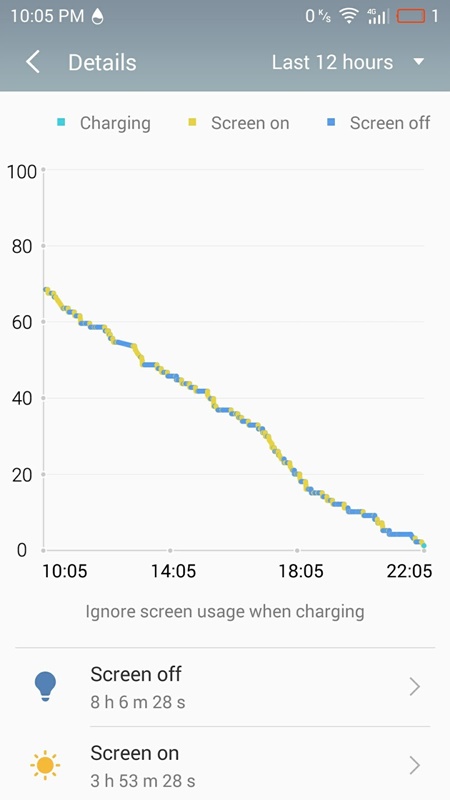 Battery usage from 70% until 1%
On the bright side, at least the battery juice is awesome. It packs 4100 mAh so it can easily last you at least a day, or more if you don't really play much. As much as we like the huge battery pack, we would also like it if there was a quick charge technology on it because having that kind of battery means a longer time to fully charge.
In the camera corner, we weren't expecting much considering the price range, especially on night shots. But even so, we didn't expect to see so much noise in the pictures even in broad daylight. To add on to that, the autofocus is a tad slow and every avid photographer knows how precious 1 second can be when you want to take that exact shot at the right moment. But with some help and knowledge on lighting, you could pull off a decent shot. Here are some shots we took: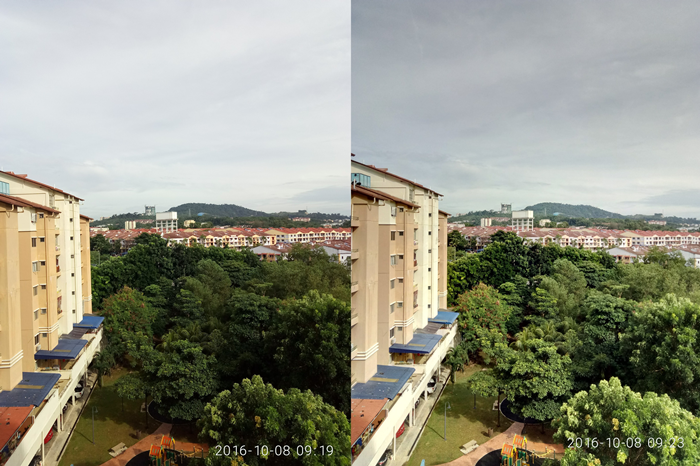 Auto mode (left), HDR mode (right)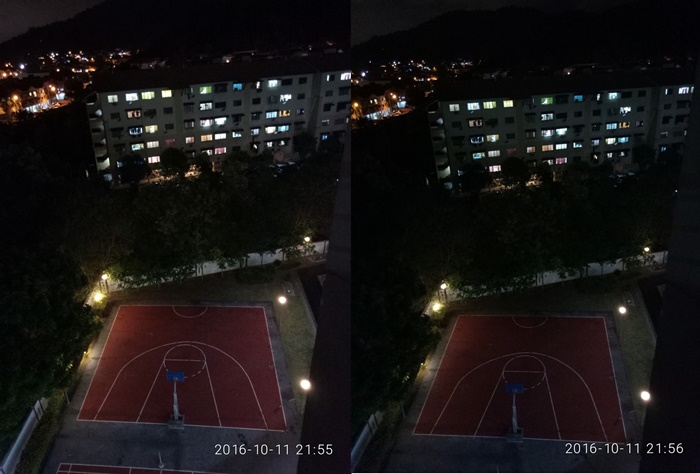 Manual mode ISO 1600, 1/2 sec (left) and 1/3 sec (right)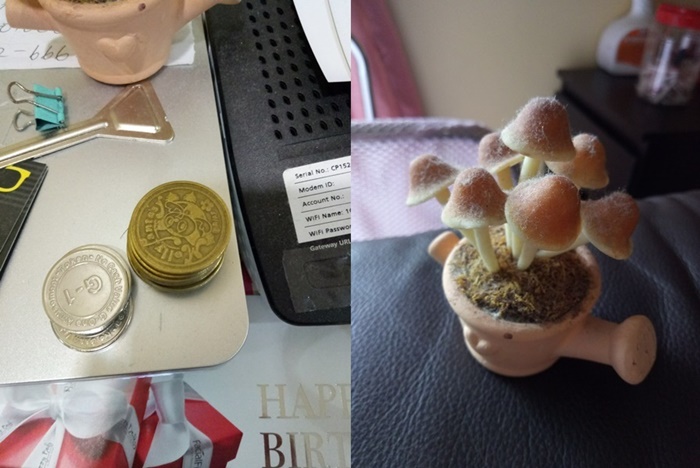 Close up shot (left), you can still see some noise despite in good lighting condition;
and another close up shot (right) that has a nice bokeh effect playing along with the lighting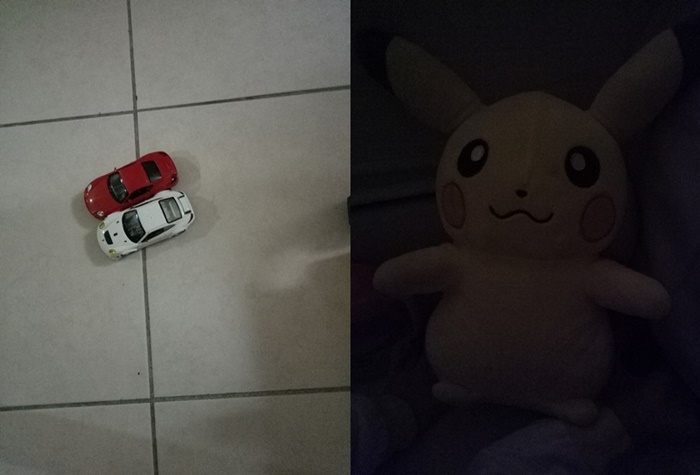 A lot of noise spotted in this Medium shot (left) under good lighting,
and low light setting (right)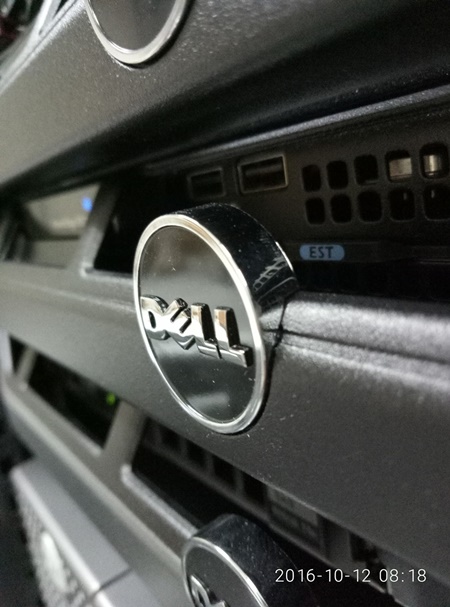 Macro shot mode
Conclusion - Nice design but it could have been so much better
So what do we think of the device? Well, we like the well-polished design as well as the cool multi-purpose mTouch home button that can do 'back' functions and act as a fingerprint sensor. The Flyme U.I. is simple enough and the battery offers fairly good performance.
On the other hand, it's unfortunate that for a 5.5-inch phone it cannot play games like Asphalt 8 smoothly and the OS is still stuck in the previous generation. You can still watch movies on it but due to the not so good overall picture quality, you can probably only do that indoors. Comparing a similar price range of RM849, there's plenty of other competition like the Xiaomi Redmi Note 3 (3GB RAM variant) because they both share the exact same price, and it performs a lot better too.
Suffice to say, we shouldn't write off Meizu just yet as we have not touched their higher end models like the Meizu MX6 or Pro 6 which aren't in Malaysia yet. They still have potential in Malaysia as I do know some people who have a Meizu phone, but what do you think? Know anyone else using a Meizu phone? Thanks for reading and as always, stay tuned for more reviews at Technave.com.
Meizu m3 note Specs & Price >