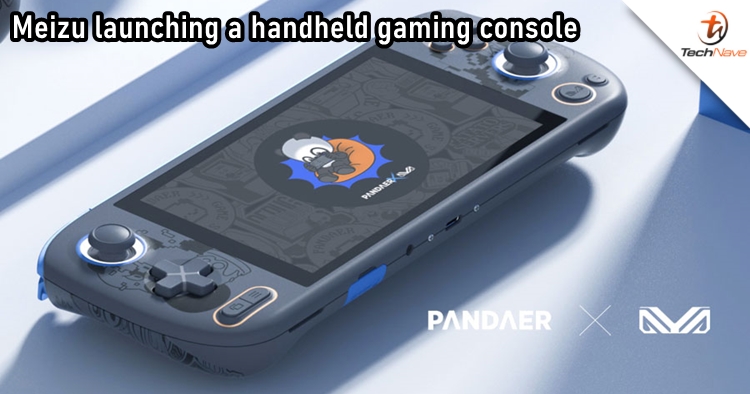 Photo courtesy of Meizu Fan Club Bulgaria
Guess what! Meizu is joining the handheld gaming console industry under its subbrand named PANDAER. It has shared a teaser poster for the launch event and revealed half of how the console would look. Furthermore, it's also calling the console the world's first ultra-thin OLED handheld running the Windows operating system.
The upcoming event named "Meizu New Summer Adventure" will be live-streamed at 7:30 PM local time in China on 9 June. It's set to unveil the console in collaboration with AYANEO, a brand that focuses on the handheld gaming business. A leaked picture has shown us that Meizu's offering will be similar to the Nintendo Switch consoles, with a screen in the middle and control handles on the sides.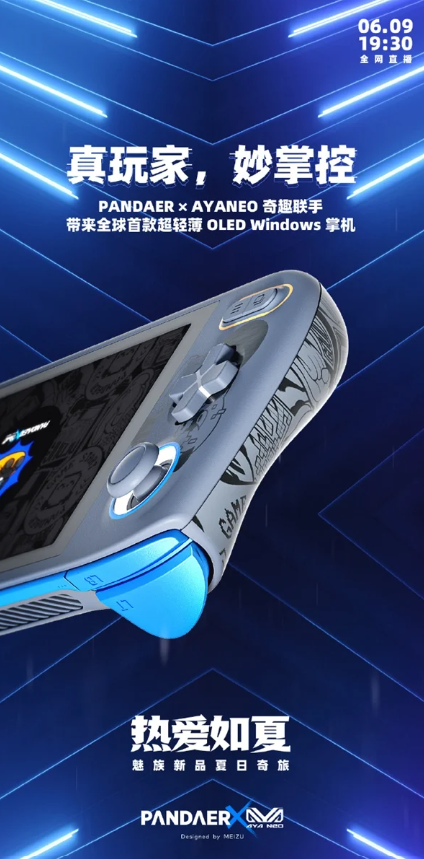 Furthermore, the source has given us some tech specs. We can expect a 7-inch OLED display and an AMD Ryzen 7 5825U processor, coupled with 16GB or 32GB LPDDR4x RAM and 1TB or 2TB NVMe solid-state drive. If you're interested, we're close to finding out the other information as it's launching in just a few days.
What do you think about Meizu's handheld gaming console? Drop a comment to let us know how you feel about it, and stay tuned to TechNave.com for more tech reports.