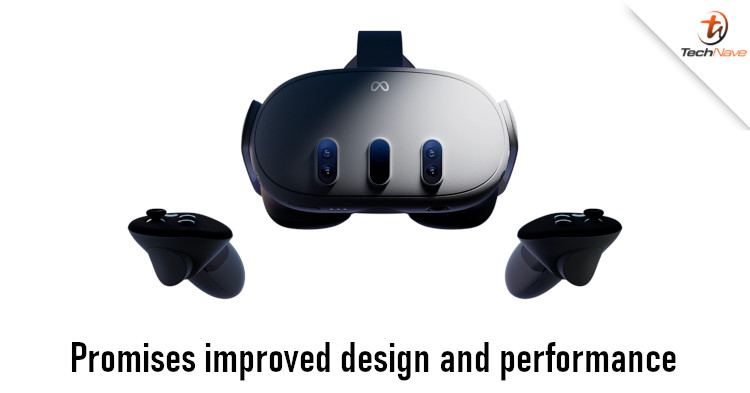 It seems June 2023 will be the month of mixed-reality headsets. Not only is there an upcoming Apple Reality Pro, set to be unveiled at WWDC 2023, but Meta is also one to launch. In fact, the company just announced its Meta Quest 3 headset.
In a teaser announcement earlier today, Meta confirmed that the Meta Quest 3 would be unveiled at the Meta Connect conference on 27-28 September 2023. According to the company, the new model will be 40% slimmer, have double the GPU processing power, and deliver sharper visuals. Also, the price was confirmed to be USD 499 (~RM2291).
Of course, the Meta Quest 3 will have improved features too. This includes full-colour passthrough, natural depth perception (via depth sensor), and Direct Touch technology for better hand tracking. There's also a set of redesigned controllers, which no longer have rings on the top and are angled higher for a more comfortable grip.
Honestly, the price tag means makes it unlikely for most people to go for it unless there's enough incentive (including content). But what are your thoughts on that? Let us know in the comments and stay tuned to TechNave for more news about the Meta Quest 3.