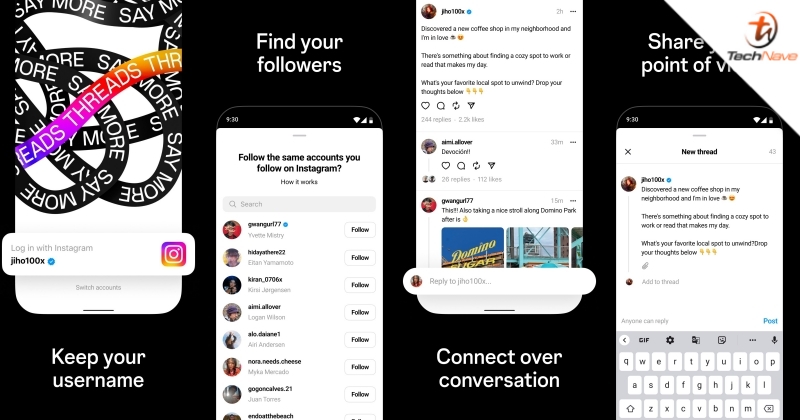 Twitter users are ironically taking to the platform to express their frustrations at Elon Musk's recent decision to aggressively limit how many tweets users can view per day. Allegedly implemented temporarily to address "extreme levels of data scraping", verified accounts are now limited to 6000 posts per day, unverified accounts to 600 per day and new unverified accounts to 300 per day.
The latest in a flurry of changes to the platform since Musk's takeover, many have expressed willingness to switch to a competing app. Well, Meta may take this opportunity to expedite the release of its Twitter competitor, Threads. In fact, the app briefly appeared on Google Play yesterday.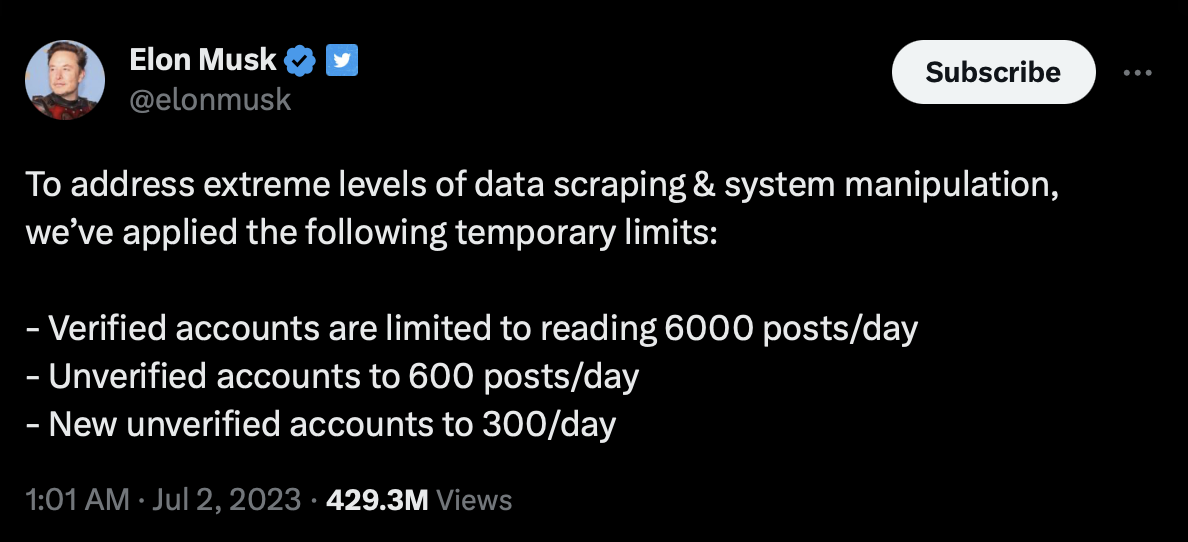 Spotted by developer Alessandro Paluzzi, he posted screenshots of the Threads app on (again, ironically) Twitter. While the app may have been published accidentally as it's no longer available on the Android app store, Paluzzi managed to capture some of the app's UI elements.
These include the login screen and list of followed accounts. The screenshots also show Threads' close integration with Instagram as users can sign in using the latter.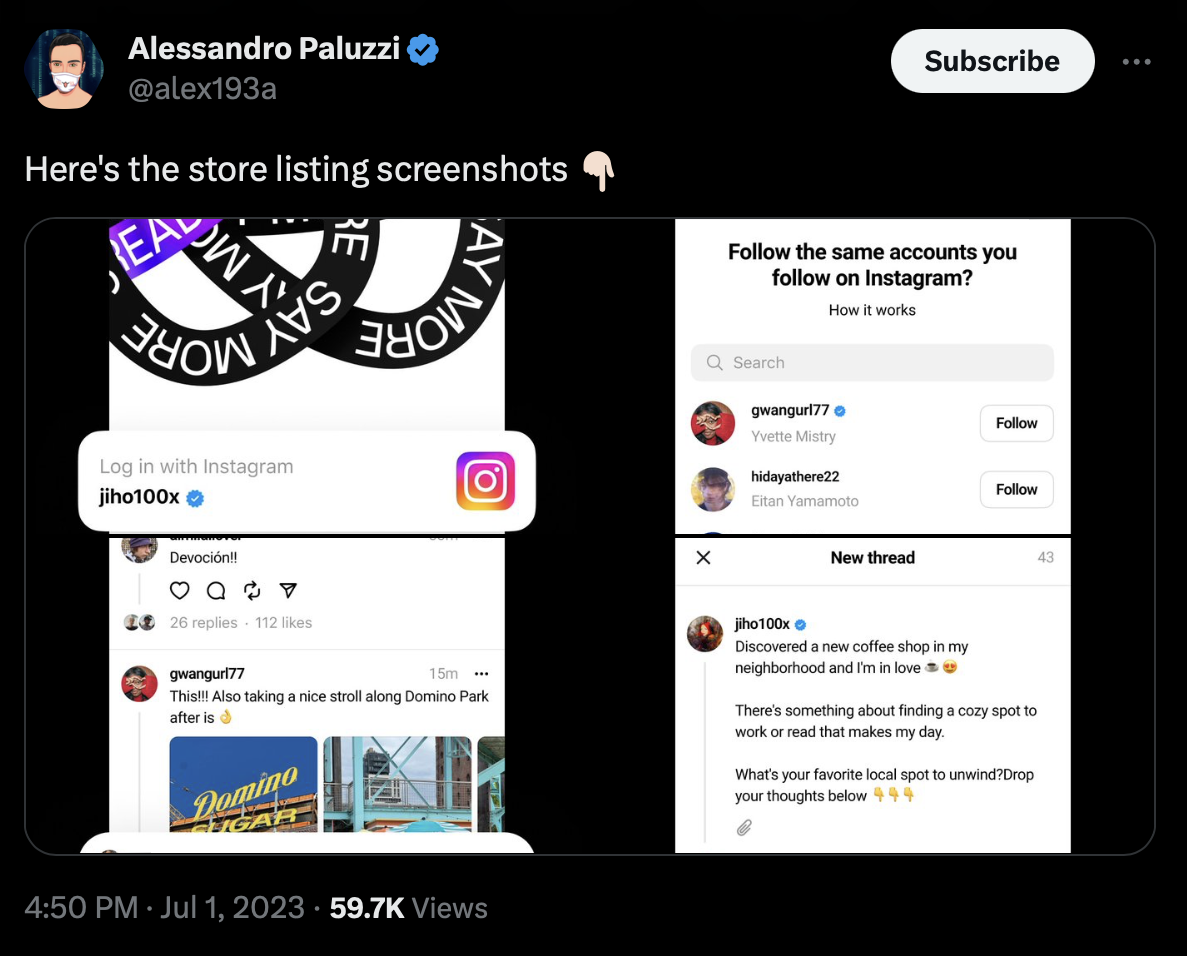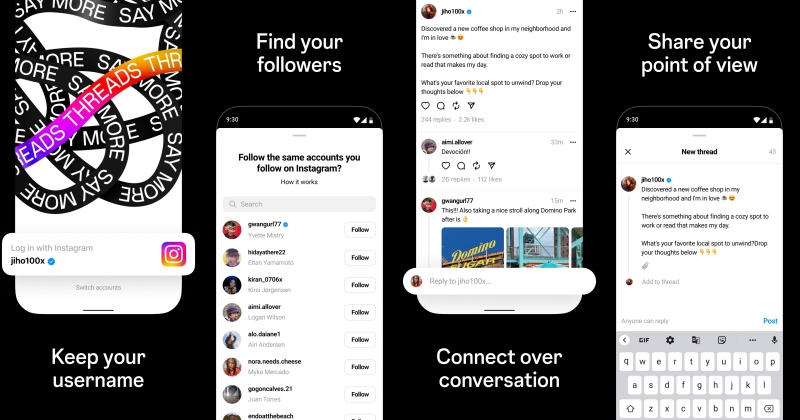 Touted as a competitor to Twitter, Threads does look a lot like, well, Twitter and caters to the same audience. Well, the Meta app's name itself is a dead giveaway of it being inspired by Twitter.
There's no official word yet from Meta on when Threads would be released. When it does, it'd be interesting to see how it would affect Twitter's popularity.
What do you guys think? Would you switch from Twitter to Threads? Share your thoughts with us in the comments below and stay tuned to TechNave for more trending tech news.