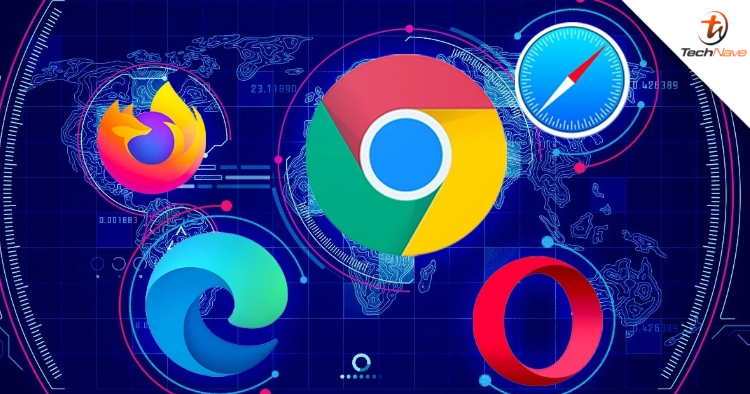 Google Chrome is without a doubt the most popular internet browser in the world and has been so for more than a decade now. However, do you know what's the second most popular internet browser?
Surprisingly, the answer is actually Microsoft Edge! Edging out Safari, Firefox, Opera and other random internet browsers out there, it seems that Microsoft has finally recovered from the days of having one of the most loathed browsers, the now defunct Internet Explorer.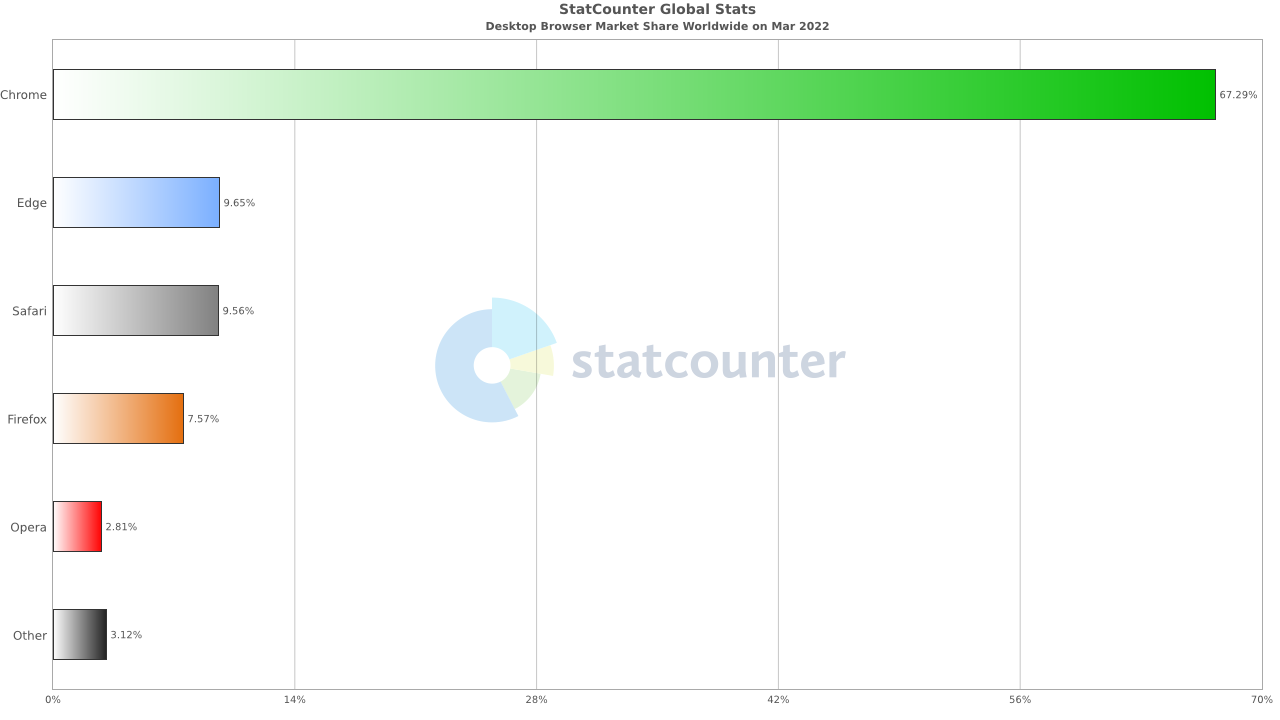 According to statistics of global browser usage for March 2022 as shared by StatCounter, Edge narrowly beats out Safari as the second most used browser. Specifically, Microsoft Edge amounted to 9.65% of all users while Safari recorded 9.56%.
Coming at fourth was Mozilla Firefox with 7.57%, followed by Opera at 2.81%. Meanwhile, other browsers amounted to 3.12% of the market share.
As expected, Google Chrome dominated the global market share with a whopping 67.29%. In fact, Chrome had more market share than all of the other internet browsers combined, which is pretty bonkers!
What do you guys think of this statistics? Is Google Chrome your preferred internet browser? Share your thoughts with us in the comments below.
Well, regardless of which internet browser is your preferred choice, make sure to use it to browse TechNave for all the latest trending tech news okay! Do follow us on Facebook and Twitter too while you're at it.