Microsoft Edge now shows messages to stop you from installing Google Chrome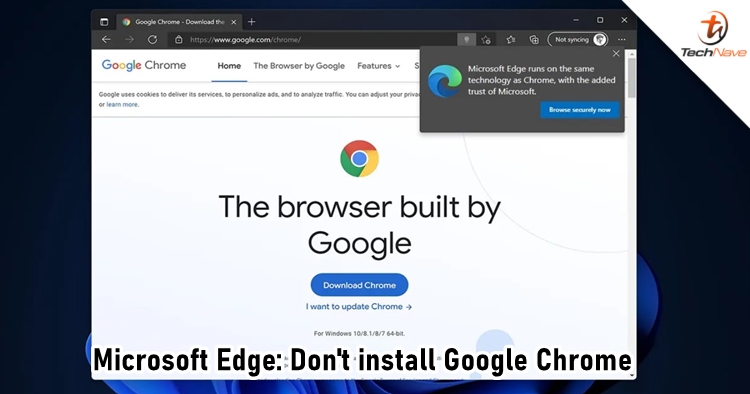 Microsoft doesn't really like the idea of Windows users merely using its Edge browser as a tool to install Google Chrome, and it shows with this new prompt message. According to a report, Microsoft Edge will now show various messages to users by hinting that it's a better browser compared to Google Chrome.
The messages will be displayed when users direct themselves to the Chrome download page. Those include:
"Microsoft Edge runs on the same technology as Chrome, with the added trust of Microsoft."

"That browser is so 2008! Do you know what's new? Microsoft Edge."

"'I hate saving money,' said no one ever. Microsoft Edge is the best browser for online shopping."
The source mentions that these aren't the regular prompts typically find inside a website. They're actually rendered natively by Edge, and other websites aren't able to display similar prompts.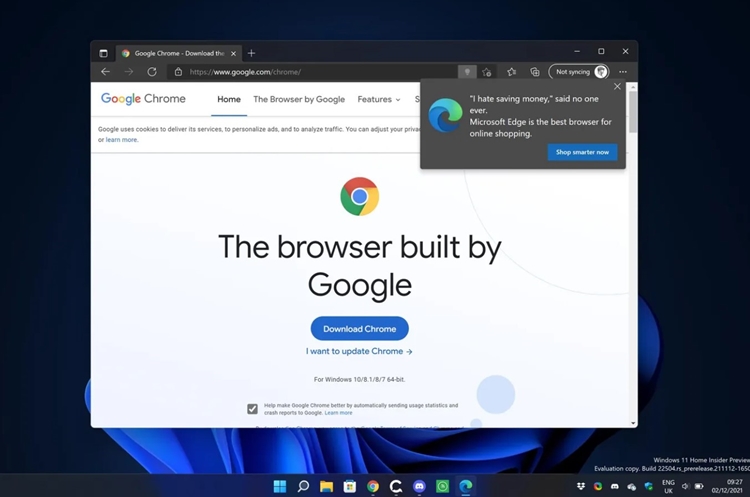 Besides this, there was also a report that claimed Windows 11 makes it harder for users to switch to a different default browser. If users don't set it at the beginning when a new browser is installed, they would have to change file type for HTM, HTML, PDF, SHTML, SVG, WEBP, XHT, XHTML, FTP, HTTP, and HTTPS later.
We're curious if anyone who is reading this prefers to use Microsoft Edge? If not, tell us which browser that you usually use by leaving a comment! Stay tuned to TechNave.com for more tech reports.