Microsoft Windows 10 Anniversary comes with major upgrades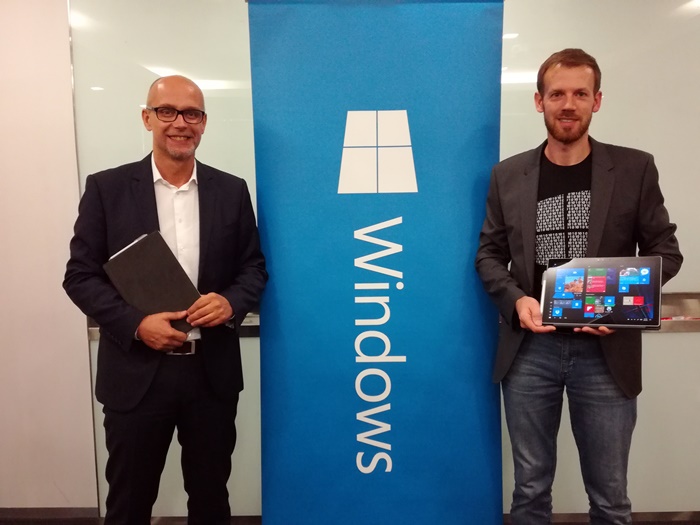 Michal Golebiewski (left), Chief Marketing & Operations Officer, Microsoft Malaysia and Andres Sirel (right), Windows and Device Group Lead, Microsoft Malaysia proudly presents the Windows 10 Anniversary upgrade
Today marks the 10th anniversary of Windows (in ETD timezone) by Microsoft and as promised, a new Windows 10 Anniversary update has arrived and it's free for all Windows 10 users worldwide, featuring new upgrades such as Windows Ink, Windows Hello, a more accessible and power-efficient Microsoft Edge browser, advanced security features for both consumers and enterprises, such as the Windows Defender Advanced Threat Protection (WDATP) and Windows Information Protection. Below are some details of how it works:
Windows Ink is an all-new experience that puts the digital pen to its full potential, it allows people to write on a device as they would on a piece of paper. This feature has built-in experiences including Sticky Notes, Sketchpad and Screen Sketch to note down ideas and turn them into actions.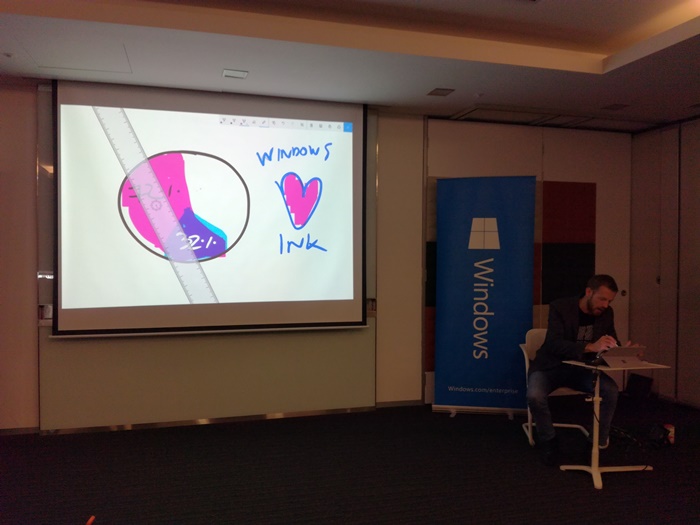 The possibilities with Windows Ink are endless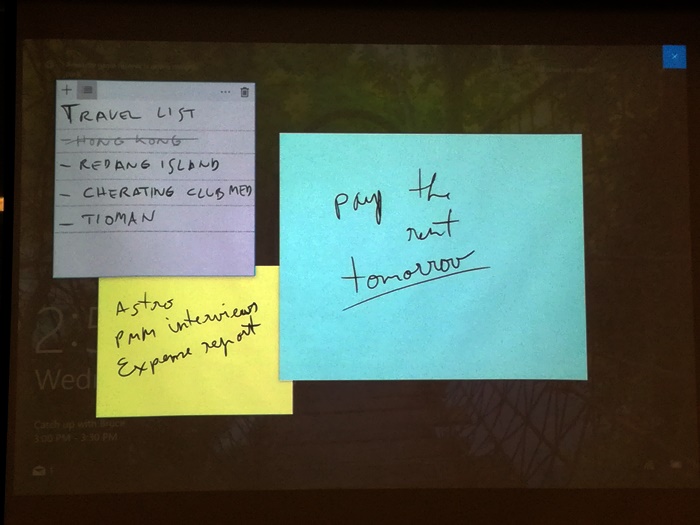 Users can now write and cross out on Sticky Notes at will
In the security corner, comes with Windows Hello and Windows Defender. Windows Hello allows the user to quickly sign in using biometric authentication for instant access for selected devices with Windows 10, for Windows Defender on the other hand, it's a free anti-malware service that includes an option for users on which time schedule they'd like to have their devices for scanning; what's more, it also provide summaries on complete scans and potential threats.
That's not all for security, enterprises will also benefit much from the feature with the WDATP and Windows Information Protection. WDATP is a great feature to have because it detects, investigates and responds to hidden malicious attacks, and to help protect businesses from accidental data leaks, Windows Information Protection enables businesses to separate personal and organization data wherever it goes.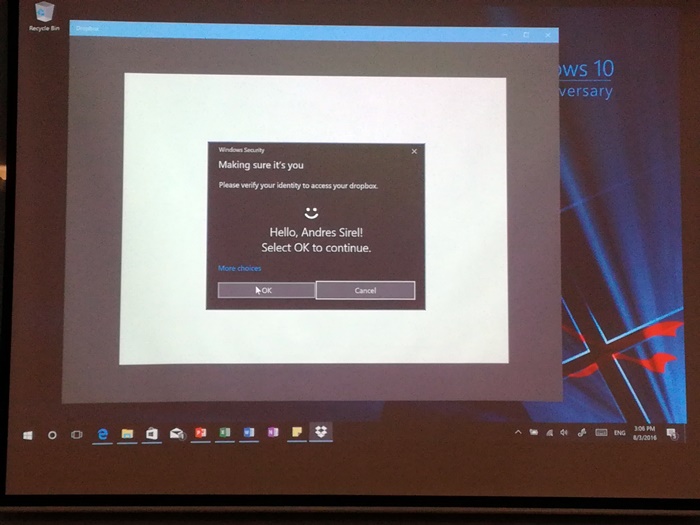 Apps/Programs now works with Windows Hello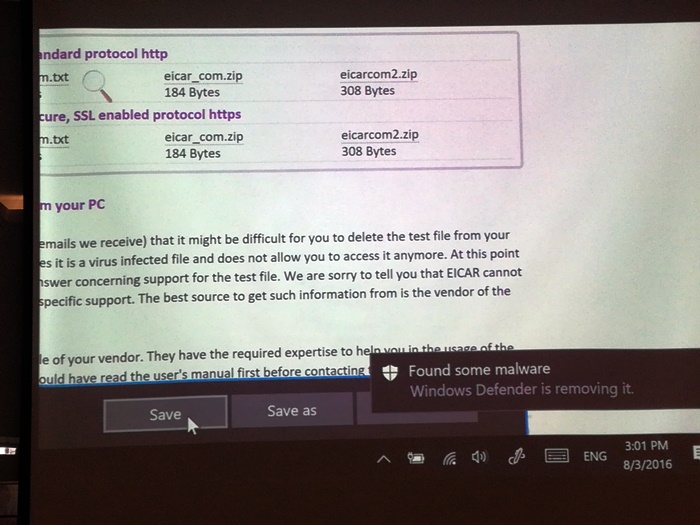 WDATP detecting malicious software
Moving on, say goodbye to the Internet Explorer and hello to the upgraded Microsoft Edge. The new Microsoft browser uses fewer CPU cycles, consumes less memory, and minimizes background activity such as Flash advertisements. The browser also supports biometric logins via Window Hello and introduces browser entensions like Adblock via Windows Store.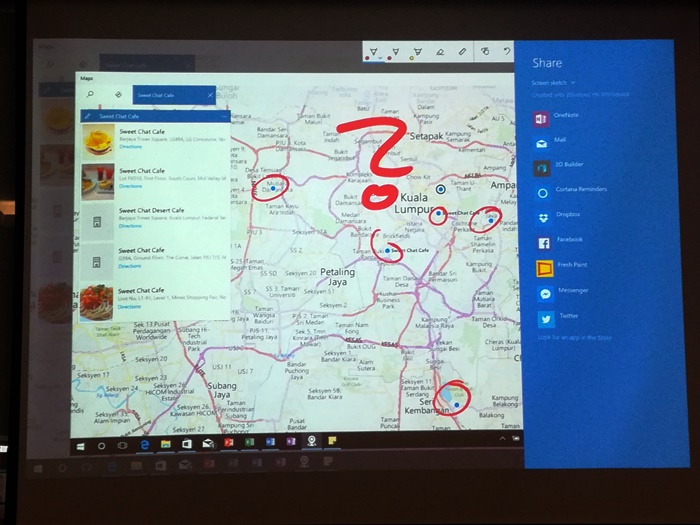 Microsoft Edge can now pin point and share locations with your contacts conveniently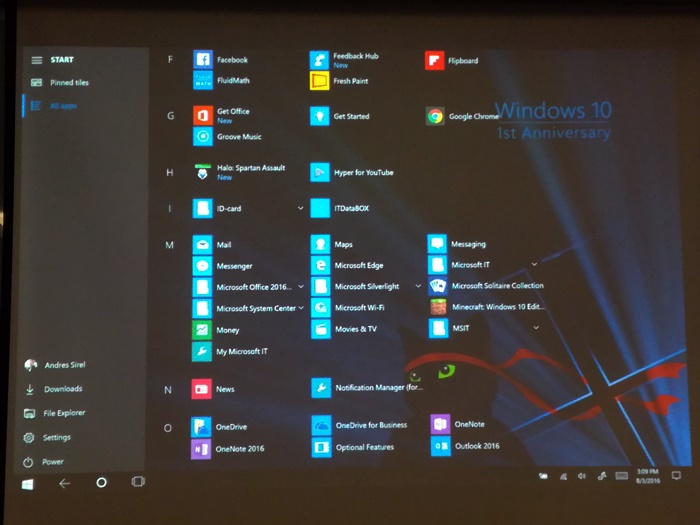 The new UI tablet mode
Last but not least, the Anniversary update grants the user a free dark theme and UI tweaks for easier night Internet surfing, along with setting available to switch apps that typically use white background to black; as for the UI tweak, the Start menu now stores apps list and provides Tablet mode.
"When we launched Windows 10 a year ago, our vision was to deliver not just the best and most secure version of Windows, but also to deliver on customer satisfaction continuously. We created Windows 10 around what users wanted, and the interest in our Windows Insider Program has helped us in rolling out Windows 10 updates faster than ever before. To date, Windows Insider participants have spent over 50K years worth on Windows 10, resulting in nearly 75 million pieces of feedback and over 5000 enhancements to the Windows 10 products." said Michal Golebiewski, Chief Marketing & Operations Officer, Microsoft Malaysia.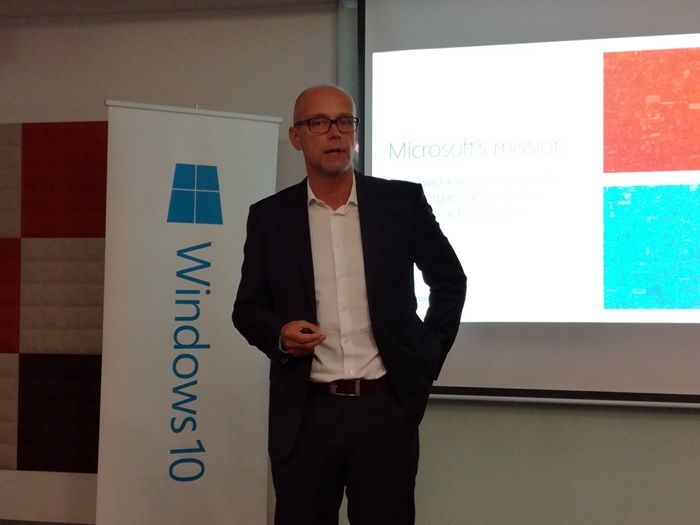 "What you see here today with the Windows 10 Anniversary Update is the latest step in our journey to create an operating system that people want and live, For the future, we will be focusing on promoting new exciting devices running natively on Windows 10." he concluded.
To upgrade your Windows 10 with the new 10th Anniversary upgrade, head over to their website blog for more information. Stay tuned for more news at Technave.com!