Microsoft Xbox Series X full specs revealed, 8-core 3.8GHz CPU and 12 TFLOPS GPU confirmed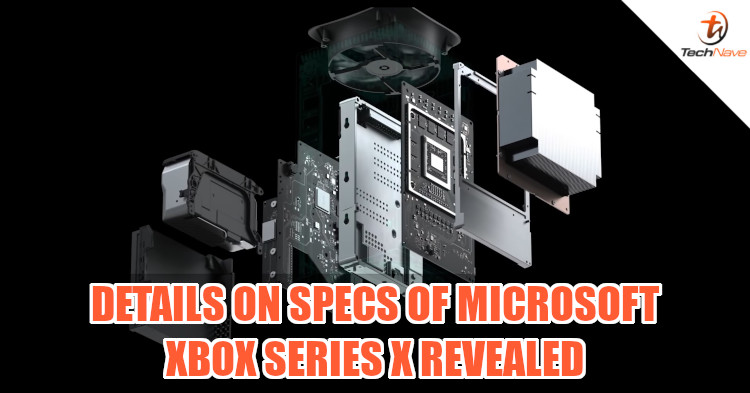 Weeks after Microsoft first announced its next-gen Xbox Series X console, we finally get confirmation on most of its specs. As mentioned by Xbox chief Phil Spencer in February 2020, the new console will come with 12 TFLOPS of GPU compute power, making it twice as powerful as the Xbox One X. A few of the key features were also confirmed.
According to Eurogamer's Digital Foundry team, the Project Scarlet system on chip (SoC) will come with a 7nm AMD Zen 2 CPU and a custom RDNA 2 GPU. It allowed the Xbox team to run Gears of War 5 on Ultra settings, which includes enhanced shadows and ray-tracing while maintaining average framerates of above 40FPS. Microsoft made it a point to aim for a baseline of 2x performance in all games.
Aside from ray-tracing, a few other features were also demonstrated in the video above. Features shown include mesh shading, 3D audio, fast 1TB custom NVMe SSD, quick resume, and more. We found the quick resume particularly interesting, as it allows you to swap between different game save states. Microsoft also reworked the input software, thus reducing the input latency of the controller.
There's a lot of info to parse through, so do check out the video if you're interested in the nitty-gritty details. With all that said, has this convinced you to consider buying the Xbox Series X if it launches in Malaysia? Let us know on our Facebook page and stay tuned to TechNave.com for more news like this.
Key Microsoft Xbox Series X tech specs:
CPU - 8-core AMD Zen 2, 3.8GHz (3.6GHz with SMT), 7nm process
GPU - 12 TFLOPs, 52 CUs at 1.825GHz, Custom RDNA 2
Memory - 16GB GDDR6
Memory bandwith - 10GB at 560GB/s, 6GB at 336GB/s
Storage - 1TB custom NVMe SSD, 2.4GB/s bandwidth
Optical drive - 4K UHD Blu-ray