Microsoft Xbox Series X may come with dedicated audio acceleration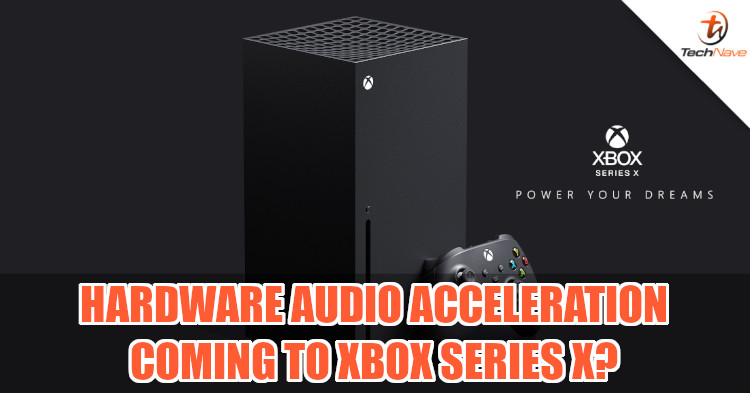 Assuming it doesn't get cancelled as MWC 2020 did, the Game Developers Conference (GDC) 2020 will be held from 16 to 20 March 2020. On 18 February 2020, Microsoft will be hosting a conference session on audio and what's interesting is that the company may be talking about dedicated hardware audio acceleration for the Xbox Series X.
According to the description regarding the conference session, Microsoft will be revealing info on its audio design pipeline codenamed Project Acoustics. It's supposed to connect to dedicated audio hardware acceleration that will be found on 'newer generation Xbox consoles', which sounds like there may either be a dedicated soundcard or onboard DAC (digital-to-audio converter). Although it wasn't specified, we believe the console in question could be Microsoft's upcoming Xbox Series X console.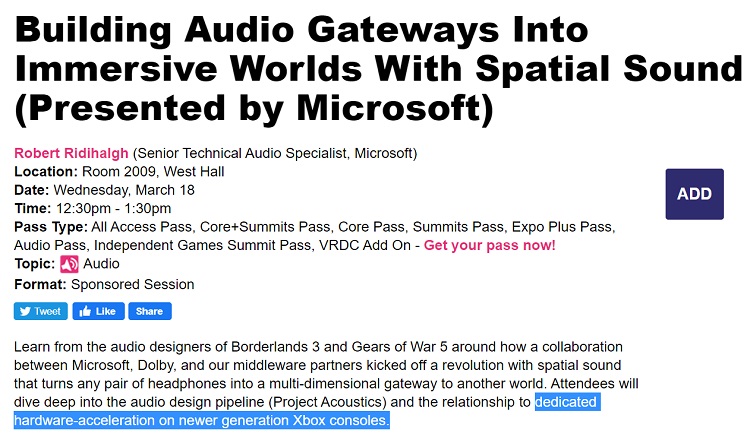 Besides that, Microsoft will be sharing the results of its partnership with Dolby in bringing spatial sound to headphones. Honestly, that doesn't tell us much. But if we were to guess, Microsoft may have been able to improve surround sound quality for headphones that are plugged into a controller or directly to an audio port on the console unit.
If the speculations are true, the Xbox Series X could deliver greater levels of audio quality that previous generations of consoles could never deliver. For now, we can't confirm what Microsoft has up its sleeve. But we'll keep an eye out for more details on this so stay tuned to TechNave.com for further updates.