Microsoft announces their next gen console, Project Scarlett, console streaming and more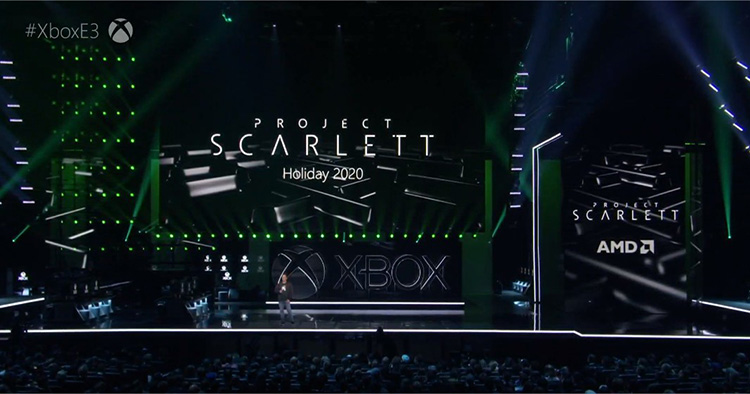 After a small mention of their upcoming cloud streaming and next gen console last year, Microsoft finally announced the big guns. Dubbed Project Scarlett, Xbox fans will can expect this powerful new console out in the holidays of 2020. For those who don't want to or can't upgrade to the next gen console, Microsoft plans on bringing the Xbox to the cloud via Project xCloud.
The next gen console, currently named Project Scarlett, emphasizes its use for gaming. It has tech specs that include the Zen 2 and Navi processor from AMD as well as a high bandwidth GDDR6. In addition, it is also equipped with the next generation SSD which doubles as a virtual RAM. These tech specs result in extremely reduced load times and is apparently 4x more powerful than its predecessor, the Xbox One X. It supports 120fps with 8K resolution and raytracing, which is unheard of in current consoles. Cross platform is also supported by the console which will likely be to the PC.
In order to make gaming more inclusive for gamers everywhere, Microsoft is not limiting their brand new games to the next gen console only. For gamers with existing Xbox One consoles, Microsoft will be bringing gaming to the cloud. Starting this October, gamers can either utilize their Xbox One to be their own personal xCloud server for free or utilize Microsoft's cloud server. Gamers will be able to access their Xbox One game library anytime and anywhere on their mobile device from their console. Project xCloud was also announced, with games on the Xbox One such as Hellblade: Senua's Sacrifice and Halo 5: Guardians which players can stream directly onto mobile devices and tablets so that players can choose where, when and how they would like to game.
In addition, Microsoft had also announced a whopping 60 new games which include Borderlands 3, Gears 5, Cyberpunk 2077, Elden Ring and more. In conjunction with Project Scarlett's release next year, Halo Infinite will be released at the same time. For those who want instant access to the latest games without breaking the bank, the Xbox Game Pass was also announced for the PC with the much loved Halo: Master Chief series for USD$9.99 (~RM41) per month. The Xbox Game Pass for PC open beta begins today. For gamers who want the Game Pass on both the Xbox and PC, the Xbox Game Pass Ultimate is also available for USD$14.99 (~RM62) per month. This pass includes Xbox Game Pass for both PC and Xbox as well as Xbox Live Gold which is a pretty good deal if you ask me. If you subscribe today, you can get the first month of the Xbox Game Pass for only USD$1 (~RM4).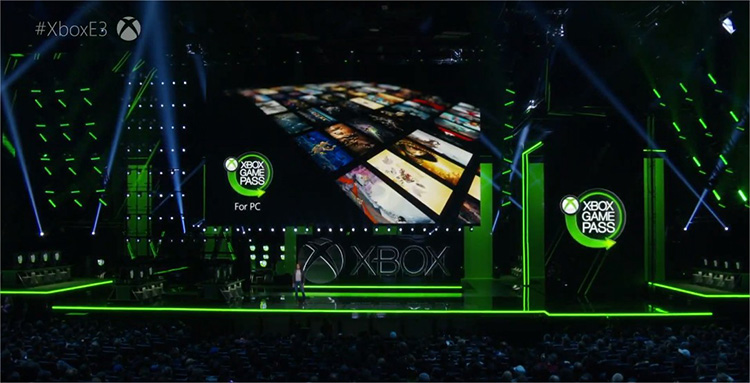 The brand new Xbox Elite Wireless Controller Series 2 was also announced with impressive fixes which gamers had been asking for like adjustable-tension thumbsticks, wraparound rubberized grip, shorter hair-trigger locks, and up to 40 hours of rechargeable battery life. The device is priced at USD$179.99 (~RM747).
With the Project Scarlett flexing not only some impressive specs but also an impressive variety of exclusive games, will that finally convince us gamers in Malaysia to switch Xbox from the Playstation if support does come to our country? Keep up with the hottest E3 news on TechNave.com!
Microsoft Surface Specs & Price >