Microsoft updates Windows 11 minimum system requirements & removes PC Health Check app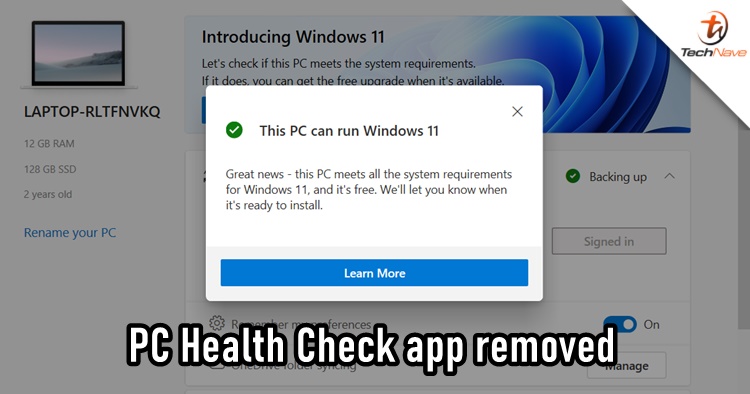 Last week, Microsoft released a set of tech specs requirements for your laptop or PC to be eligible for the Windows 11 upgrade. Not only that, they sent us a PC Health Check app for that too but it seems that they are temporarily removing the app due to the feedback from users.
On Microsoft's updated blog post, the team realized that the PC Health Check app was not fully ready to share the level of detail or accuracy. Many users complained that their PC or laptop was more than eligible but got an error when running the app. With that, they are fixing the app as we speak but you can still refer to the minimum system requirements page here.
Apart from that, Microsoft is also confident that devices featuring an Intel 8th Gen, AMD Zen 2 as well as Qualcomm 7 and 8 series processors will meet the principles based on security, reliability and minimum system requirements for Windows 11 update. They have already rolled out the preview build in Windows Insiders, so they can also check out if devices on Intel 7th Gen and AMD Zen 1 may meet the principles or not.
So far, it sounds like good news if older devices on Intel 7th Gen and AMD Zen 1 can be upgraded. Until then, we will have to stay put to wait for the progress update. Stay tuned for more trending tech news at TechNave.com.