Mid-range device with flagship features - The Samsung Galaxy A51 / A71 starts from an affordable RM1299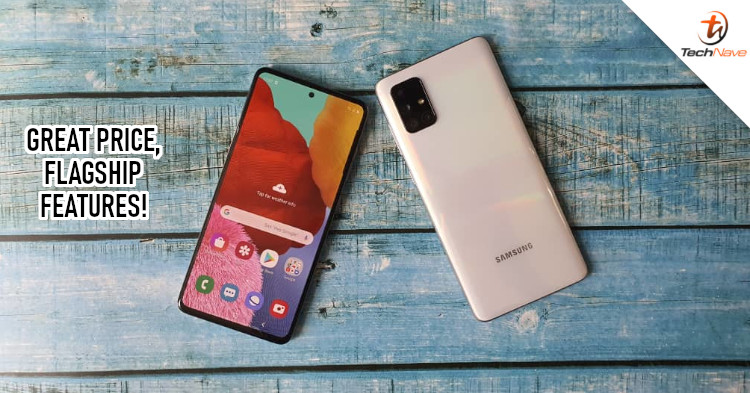 When shopping for a mid-range phone, it's important to consider the cost-to-performance ratio. The budget-conscious are on the lookout for the most affordable model that comes with relatively good features. For them, it's even better if the device comes with flagship features. Here's the good news: It's possible in 2020!
Among the new phones available this year, two of the latest mid-rangers from Samsung stand out for us - the Galaxy A51 and Galaxy A71. These two have plenty of noteworthy features, including those that used to be available on flagship devices. So, what exactly are these features that we are referring to? Let's take a closer look at these two devices and find out.
Infinity-O design for ultra-narrow bezels and maximum screen ratio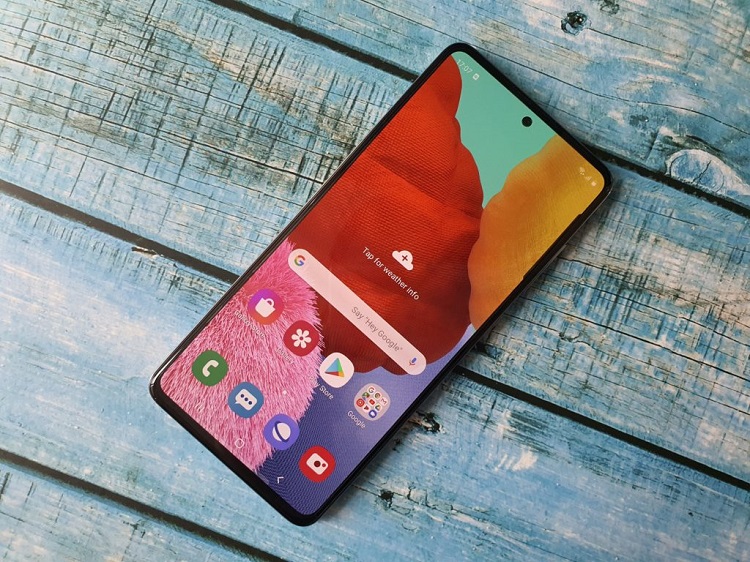 Infinity-O design gives the Galaxy A51 a higher screen ratio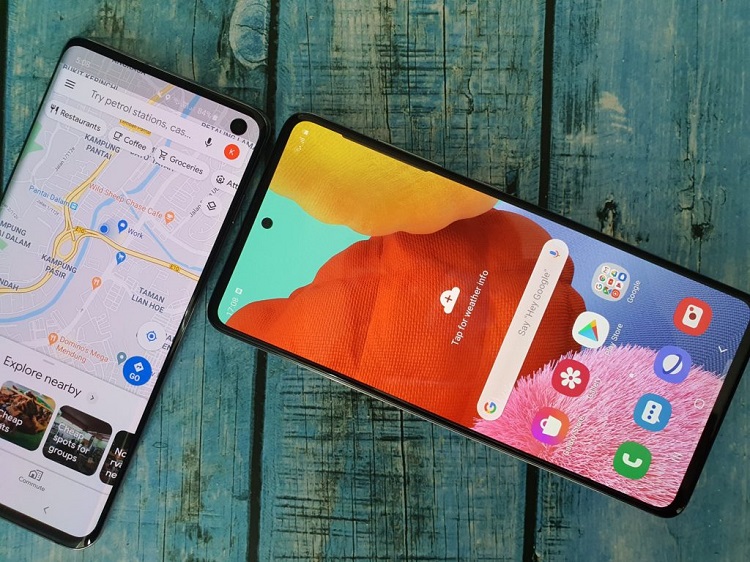 The Galaxy A51's bezels are super thin
Samsung has been using the Infinity-O design since the Galaxy S10 series. Now, this design is also featured on the Galaxy A51 and Galaxy A71. As a result, both devices have a very high screen-to-body ratio, which adds to the visual experience. Also, the Galaxy A51 and A71 come with a Super AMOLED and Super AMOLED Plus FHD+ screen respectively. This means that they can not only output visuals with vibrant colours, but also high-definition details.
Now that we're done with the front, let's take a look at the back. The Galaxy A51 that was sent to us came in the Prism Crush White Colour, while the Galaxy A71 was in Prism Crush Silver colour. These particular colours are quite eye-catching, as you'll be able to see a rainbow effect reflected on the silver/white body. Nice!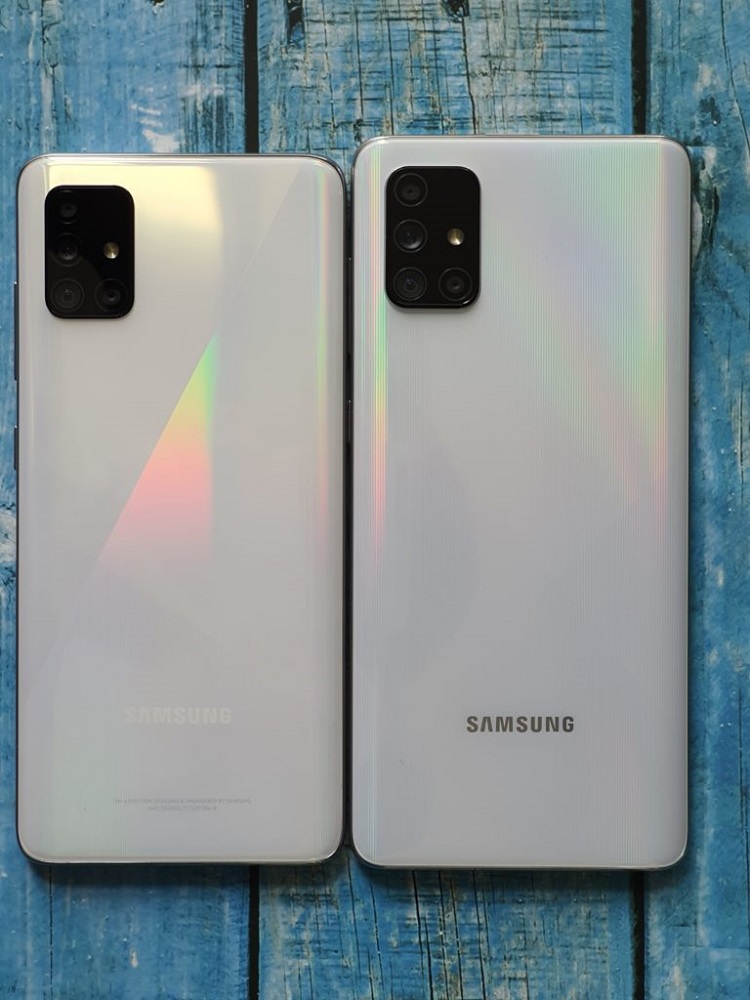 Back of the Galaxy A51 and Galaxy A71
Say goodbye to shaky videos with Super Steady
Super Steady image stabilisation was first introduced by Samsung when the Galaxy S10 series was launched. By combining the feature with optical image stabilisation (OIS), the Galaxy S10 devices could capture incredibly stable videos. Although the Galaxy A51 and Galaxy A71 don't have OIS, they do have the Super Steady feature and it works very well here!
If you're interested, take a look at the videos we recorded below. Both are taken using the Galaxy A51 and Galaxy A71, allowing you to see how the stabilisation feature performs on the two phones.
Super Steady on the Galaxy A71
Super Steady on the Galaxy A51
Of course, the cameras on the Galaxy A71 and A51 are also quite powerful. Besides the 68MP and 48MP main cameras, there's also a macro lens to help diversify the kind of shots you can take. We'll get back to the main camera of the two phones in a separate article. But for today, let's take a look at how the 5MP F2.4 macro lens performs!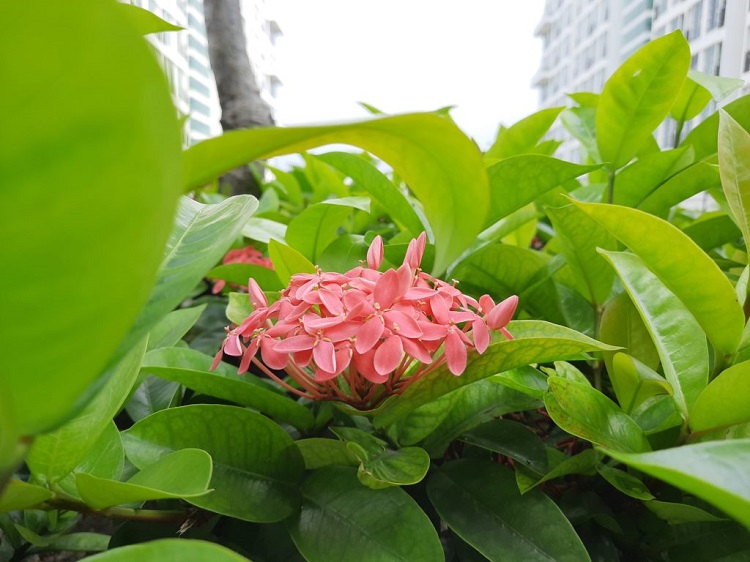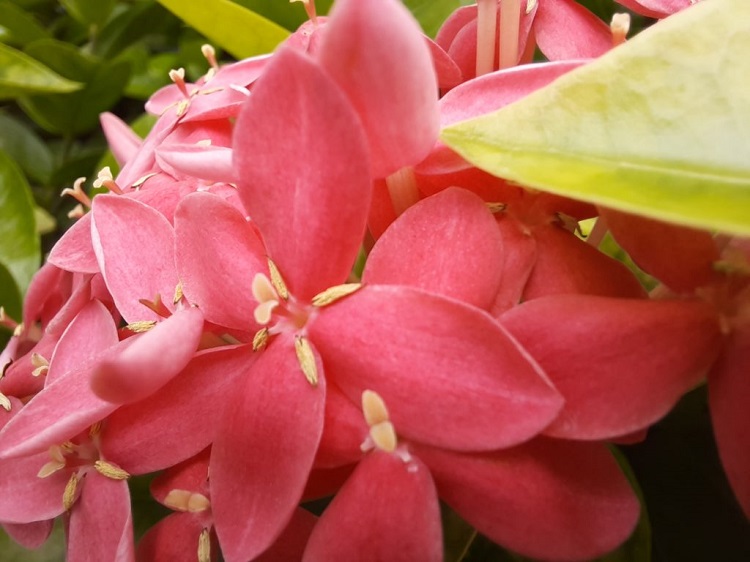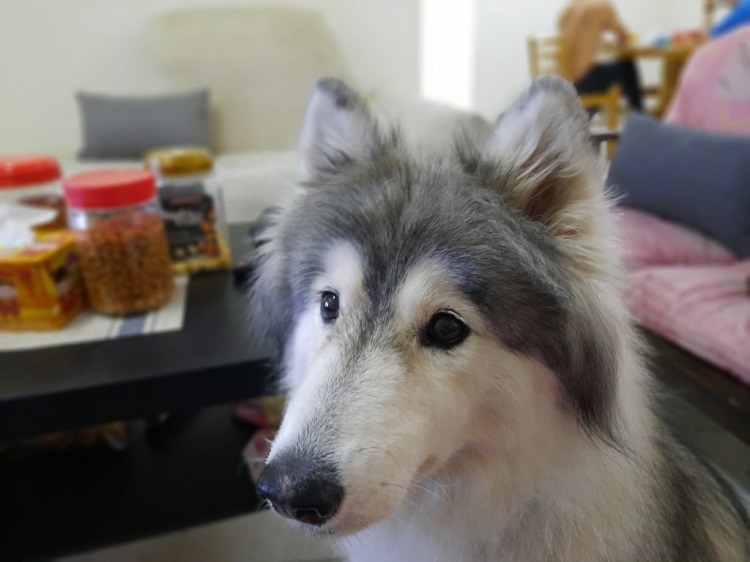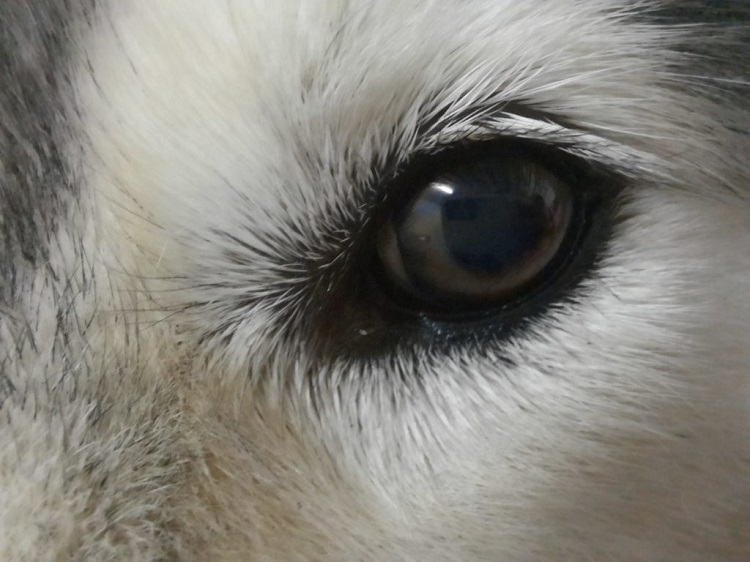 Large battery and 25W fast-charging for flagship-level battery endurance
Last year, it was clear that Samsung made a lot of progress in terms of batteries. Whether it is the battery life or charging speed, the brand is well on par with market standards. In terms of battery life, the Galaxy A71 is equipped with a 4500mAh battery, which is more than sufficient for the average user. As for the Galaxy A51, its 4000mAh battery is no slouch either. Considering the CPU and screen size of the two phones, this much battery capacity is more than enough to last the day.
In terms of charging speed, the Galaxy A51 comes with 15W fast-charge, while the Galaxy A71 delivers fast-charging of up to 25W. For your information, this used to be what previous flagship models like the Galaxy Note10 series have. On the Galaxy A71, you'll get to quickly charge up the device to 50% in a mere 30 minutes!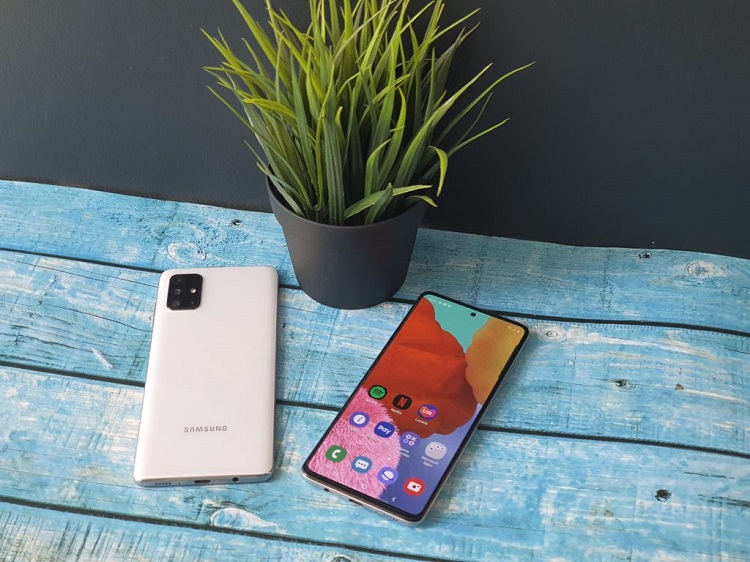 Samsung Pay to open the door to a world of cashless transactions
2020 can be said to be Malaysia's great leap forward in the field of technology. In conjunction with a series of promotions, cashless transactions are one of the areas that many will be paying attention to. There are many cashless payment services on the market now, but all of them require users to bind a credit or debit card, then transfer the money to the account on the service. Many find this very inconvenient.
On the other hand, Samsung Pay only requires you to bind a credit or debit card and you're done. Your phone essentially becomes your credit/debit card, so you don't have to carry lots of cash around. To be honest, we even found this more convenient than third-party e-wallets! Before this, Samsung Pay was only available to flagship devices of the Galaxy S and Note series. However, now it's also available on the mid-range Galaxy A51 and Galaxy A71.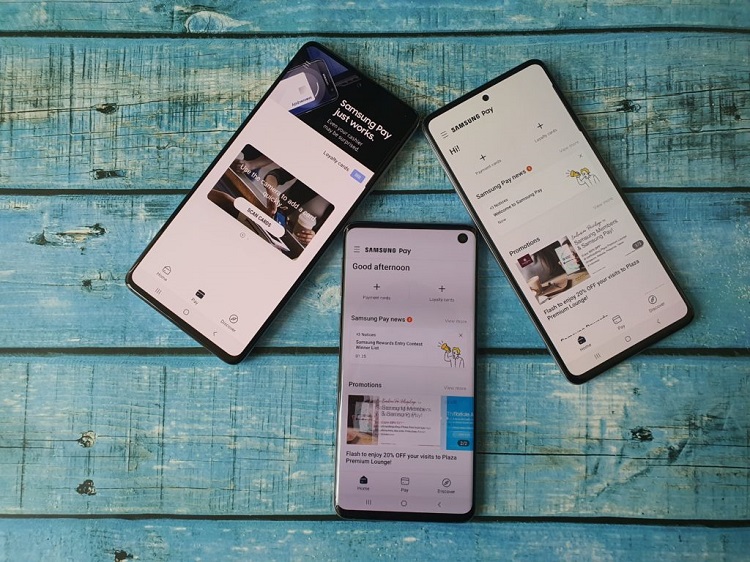 Who says you need a flagship phone to use Samsung Pay?
And there you go, the above are the flagship features that you can experience with the Galaxy A51 and Galaxy A71. Of course, these two mobile phones also have other features that are worth noting, such as the quad rear camera setup with the main camera of up to 64MP, 128GB of internal storage with support for 512GB microSD card, and more. We'll cover all of those in a separate article, so look forward to it.
If you are interested in either the Galaxy A51 or Galaxy A71, you'll be able to buy them for RM1299 and RM1799 respectively. You can go to Samsung official stores, authorised dealers, and the official website to make your purchase. Do let us know what you think of the two phones on our Facebook page! For more articles like this, stay tuned to TechNave.com.
Samsung Galaxy A71 Specs & Price >