Minister Annuar told PAS that it's not possible to censor LGBTQ content on Netflix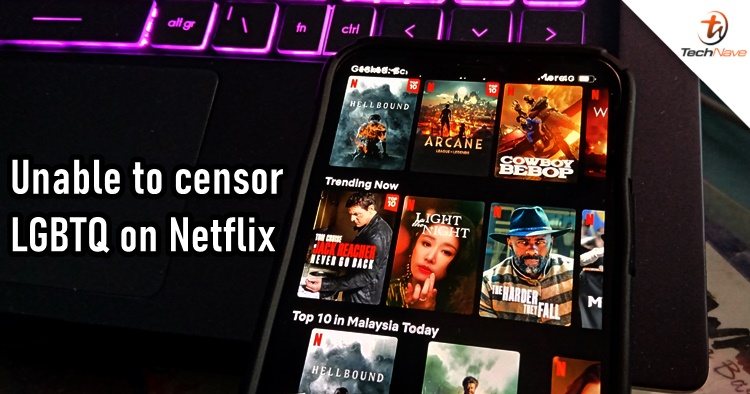 When it comes to Netflix, the streaming platform doesn't shy away from showing some racy visuals and LGBTQ moments. Just recently, a PAS federal lawmaker requested the Malaysian government to censor those content on Netflix but was told that it was out of their hands.
The matter was raised by Dungun Member of Parliament Wan Hassan Mohd Ramli just this morning, but Communications and Multimedia Minister Tan Sri Annuar Musa replied to him that it was out of Malaysian authorities regulations abroad. However, he did acknowledge his concern about the absence of censorship for Netlfix.
Besides Netflix, Annuar also said that the Malaysian government face difficulty to regulate other streaming services. And since many of the streaming services are from abroad, they too are difficult to regulate. Despite that, Annuar said for now, regulation can be made voluntarily since there is a parental guidance rating system on Netflix.
For the longest time, groups like PAS have been trying to censor the internet due to "promoting immoral behaviour" if unregulated. On the other hand, those are who against it say that internet censorship would take away the freedom of expression and silence dissent. Previously, Datuk Seri Saifuddin Abdullah who was the previous Minister of Communications and Multimedia, vowed no internet censorship would succeed under his watch.
Personally, I would prefer the government to stay away from Netflix because Malaysian censorship for movies in cinemas doesn't make sense at all (e.g., kissing is censored but not the f-word). Besides, it is in the parent's best interest to teach their children right and wrong starting from home. Anyway, that's all folks. Stay tuned for more trending tech news at TechNave.com.