Ministry of Domestic Trade, Co-Operatives and Consumerism join forces with online marketplaces to combat counterfeit software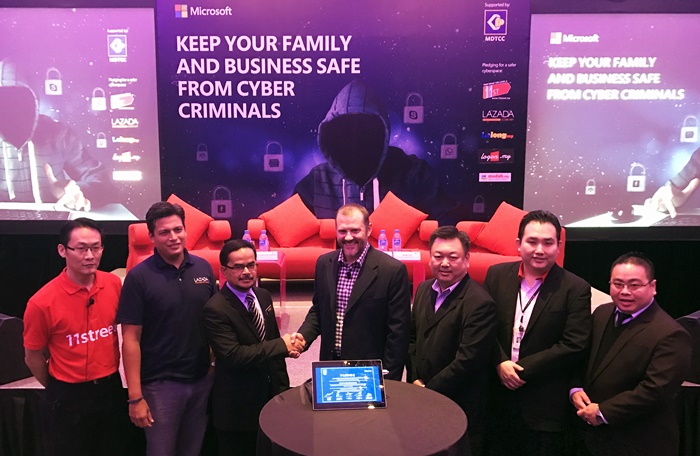 (L-R) Henry Ho, General Manager Merchandising, 11Street; Hans-Peter Ressel, Chief Executive Officer, Lazada Malaysia; Tuan Mohd. Roslan bin Mahayudin, Director of Enforcement, Ministry of Domestic Trade, Co-operatives and Consumerism; Bruce Howe, General Manager, Consumer Channel Group, Microsoft Malaysia; Chung Tsung Shen, Head of Corporate Affairs, Mudah.my; Mr Bernard, Chief Digital Officer, LogOn.my, and Adrian Foong, General Manager of Lelong.my taking a group photo after signing the pledge
Today, in a first-of-its-kind initiative, the Ministry of Domestic Trade, Co-Operatives and Consumerism (MDTCC) have brought Malysia local online marketplaces, Lazada, 11street, Lelong.my, Mudah.my, and LogOn together to collectively combat the sale of counterfeit software.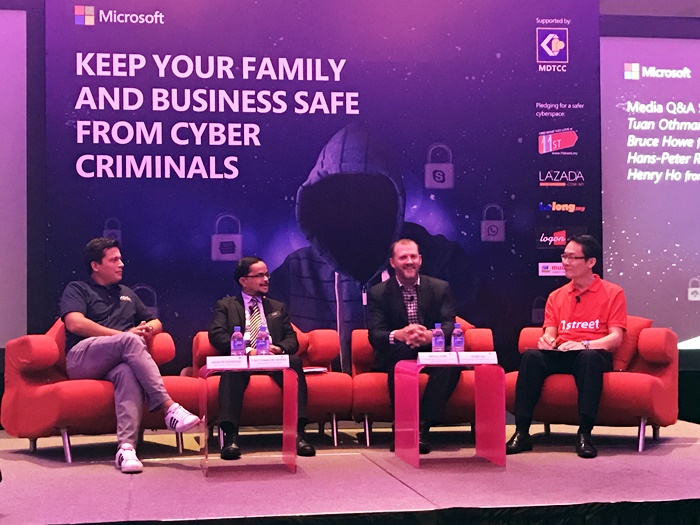 (L-R) A QnA session with Hans-Peter Ressel, Tuan Mohd. Roslan bin Mahayudin, Bruce Howe, and Henry Ho
Each representative from Lazada, 11street, Lelong.my, Mudah.my, and LogOn have signed a pledge with the MDTCC in an effort to remove the sales of counterfeit Microsoft software, which contains dangerous and malicious malware, potentially giving cyber-criminals access to one's personal information.
Celebrating this momentous occasion, Tuan Mohd. Roslan bin Mahayudin, Director of Enforcement, MDTCC said:
"The Malaysian government has always put a high priority on digital development. With increasing access to the digital world, the importance of cyber security cannot be overemphasised.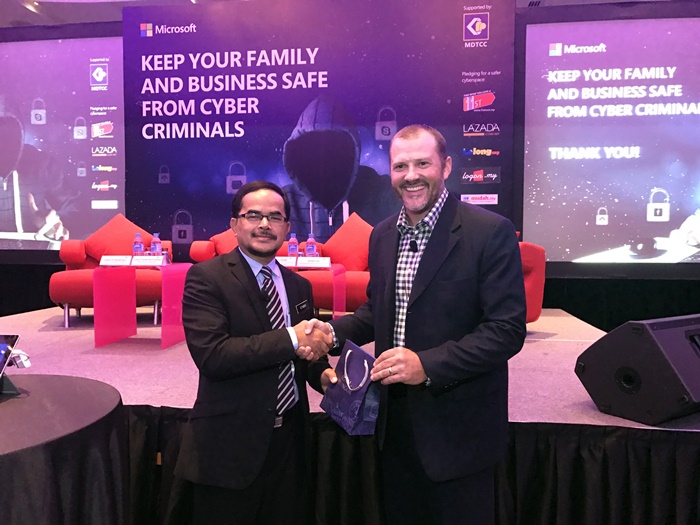 A token of appreciation by Bruce Howe (right) to Tuan Mohd. Roslan bin Mahayudin (left)
Our partnership with the online marketplaces and Microsoft Malaysia will play a pivotal role in ensuring that netizens are safe from unscrupulous individuals or criminal organizations who thrive on unsuspecting cyber victims."
Meanwhile, Bruce Howe, General Manager, Consumer Channel Group, Microsoft Malaysia also gave in some of his thoughts on it:
"Pirated software continues to be a breeding ground for cybercrime. The price one has to beat for using counterfeit products is potentially much higher than the price of buying genuine products itself. Our aim is to help consumers understand these risks and to enjoy having a secure and safe PC experience.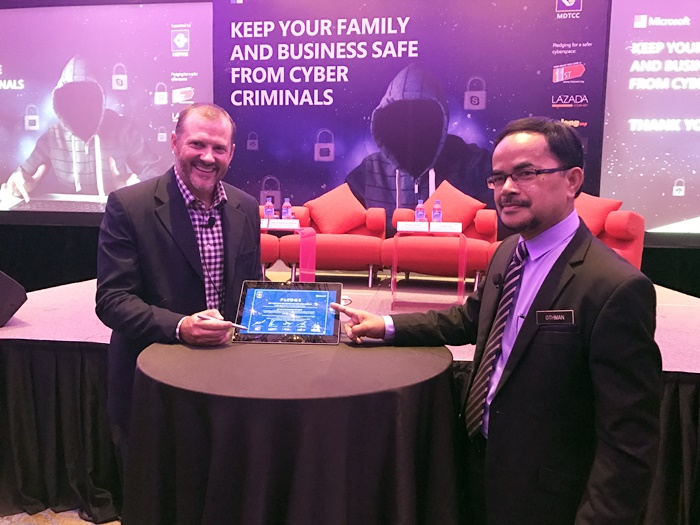 The completion of the pledge
The support from HDTCC in enforcing stringent laws is crucial in ensuring our efforts are channelled in the right direction. We appreciate the initiatives by these online marketplaces and look forward to working together to protect the interest of our consumers."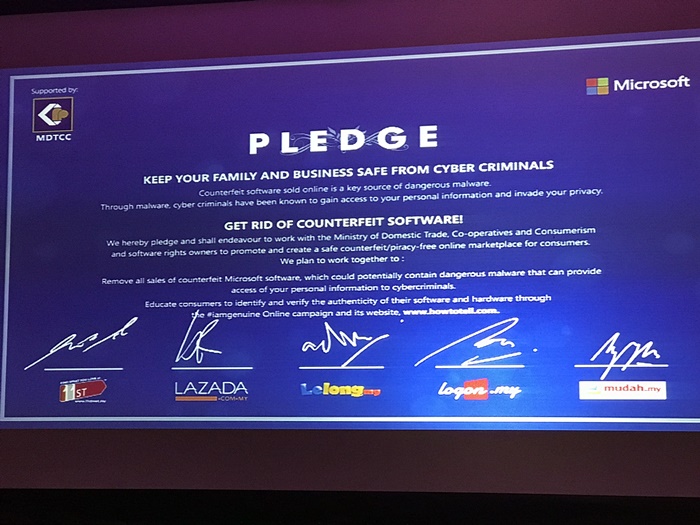 The pledge
To learn more about fighting against piracy, the initiative educates consumers about how to identify the software and hardware's authenticity thought the #iamgenuine Online Consumer campaign (live until 21 December), users likes yourself can visit www.howtotell.com or Microsoft's page on Piracy Risks to check it out.