More Honor smartphones coming on top of next expected Huawei P and Mate series thanks to leaked product roadmap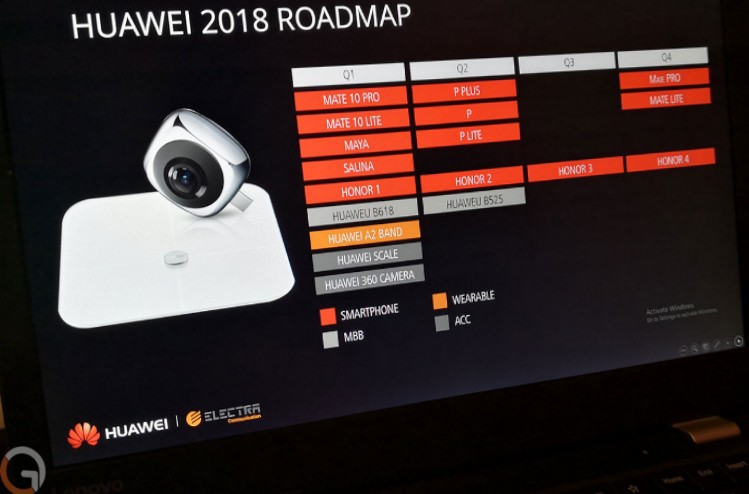 A leaked 2018 Huawei product roadmap has revealed that there will be series of Honor phones coming each quarter of 2018 starting with the Honor 1 up until the Honor 4 along with codenamed devices (Maya, Salina ~ could these be Nova phones?) on top of the next Huawei P Plus, P and P Lite expected in Q2 2018. The next Huawei Mate series will have a Mate Pro and Mate Lite in Q4 2018 while a Huawei A2 Band wearable will be coming in Q1 2018.
There's also a Huawei scale, 360 camera and B68 and B525 boards (perhaps for their next Kirin chipsets? ) coming as well. As always with such rumours do take this with a good pinch of salt, as anyone could put together a graphic like this, but release periods for the next Huawei P and Mate series do match with the usual dates. Stay tuned to TechNave.com for all the latest news and reviews.
This article was made (written, photo edited, uploaded, published) with the Huawei Mate 10 Pro.