More than 2000 Samsung Galaxy Fold prototypes being tested before release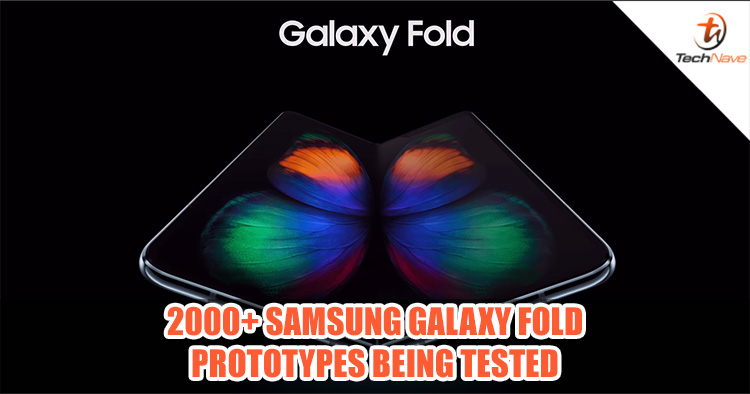 We're all still awaiting the Samsung Galaxy Fold to be released since the disastrous news of how the device malfunctioned when it got into reviewers' hands. Samsung co-CEO, DJ Koh admits that he had "pushed it through before it was ready" and "had missed something on the foldable phone".
As time passes, many are wondering if the foldable smartphone would be announced. Every few weeks, Samsung would release information vaguely mentioning that the launch will be happening soon. However, some new information about the Samsung Galaxy Fold has emerged. DJ Koh has said that the company is currently extensively testing over 2000 prototypes of the device to make sure that no new issues would come up. He further mentioned that in the last couple of weeks the company had "defined all of the issues and problems [they] couldn't find" and will continue doing so until they send it out to reviewers again.
Samsung and Huawei had been eyeing the spot to be the first foldable smartphone out on the market and it seemed like Samsung had it in the bag. However, seeing Samsung's issues with the device, Huawei too had pushed back the Huawei Mate X's release to what seems to be September. As for the Samsung Galaxy Fold's release, the only thing DJ Koh had mentioned was "in due course". However, there has been rumours that it may be out only next year. Any bets on when the Samsung Galaxy Fold will be released? Keep up with the latest developments of the Galaxy Fold on TechNave.com!
Samsung Galaxy Fold Specs & Price >