Moto M review – Affordable future proofed all rounder for the masses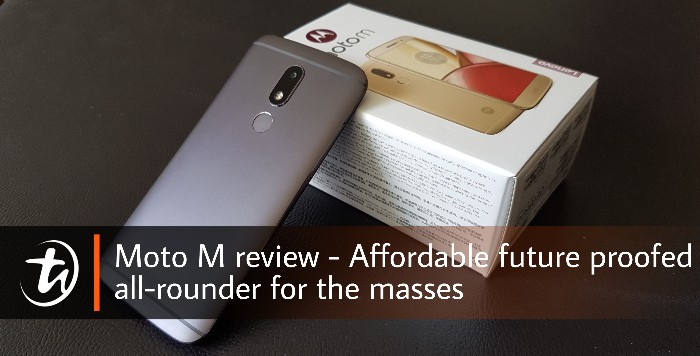 For quite some time, the Moto smartphones were all known as being the best value Android smartphones you could get without burning a hole in your pocket. As time passes by and more value-beating devices flooded Malaysia's markets it lost this title but it looks like Moto are back with a value beating vengeance with their latest affordable device for the masses, the Moto M. One of the few fingerprint sensor equipped metal midrangers with a USB Type C port, is it enough to regain the title of best value Android smartphone in the market? Read our Moto M review to find out.

Design - Compact, solid yet premium metal build
While we can't really say that the Moto M follows the same design as the previous Moto phones, it does offer a compact yet solid metal body that looks and feels premium. The curved metal back fits nicely in the palm and thanks to very slim bezels, the 5.5-inch display does not make the Moto M overly big. It should fit in most pockets well because of this.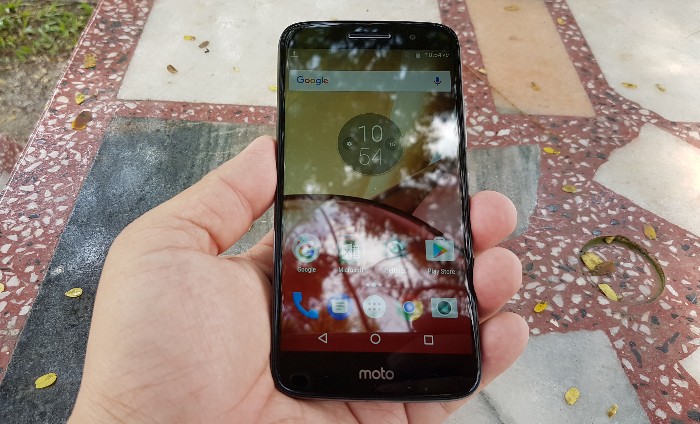 The Moto M has a big 5.5-inch display in a compact body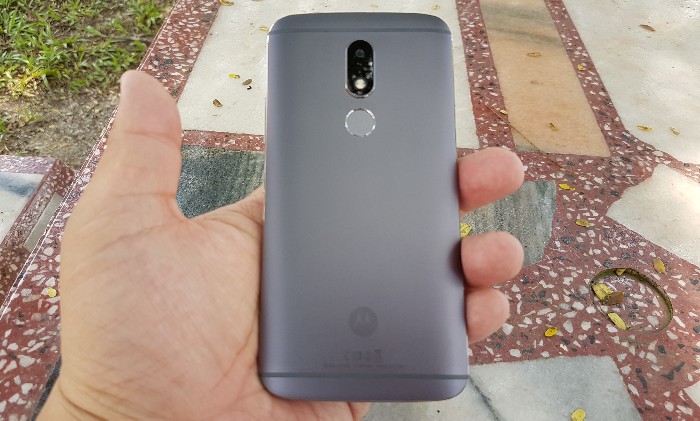 A solid metal body gives the Moto M a premium feel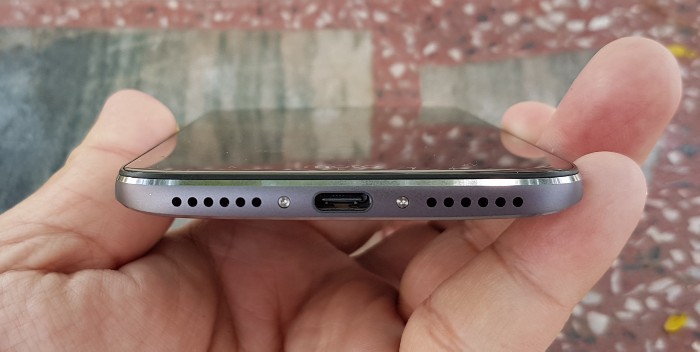 The Moto M is one of the few midrangers to offer a USB Type C port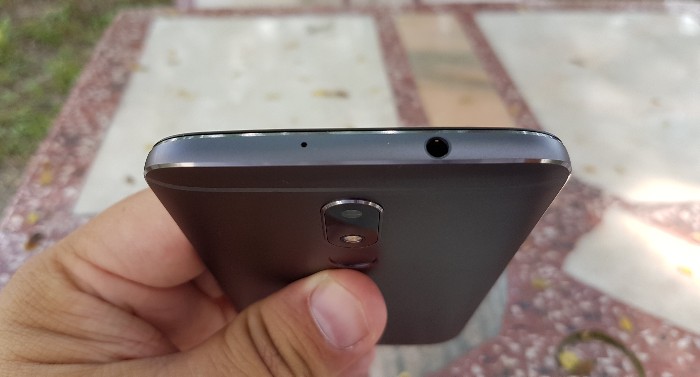 Yep, still has a 3.5mm audio jack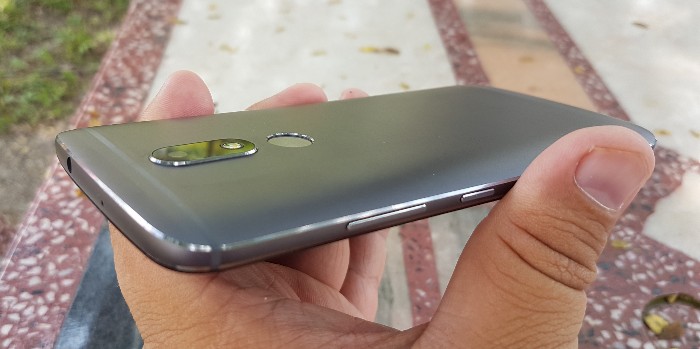 Camera hump is a bit raised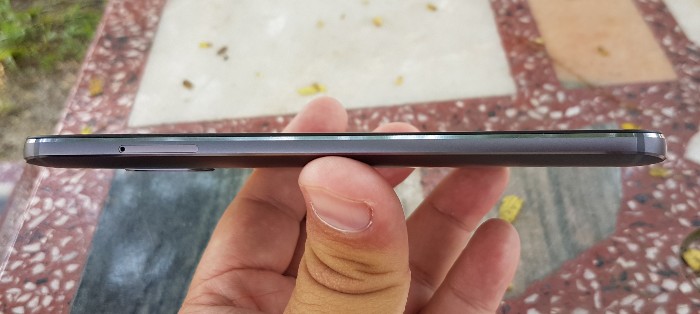 At 7.85mm, the Moto M is quite thin yet still fairly comfortable to grip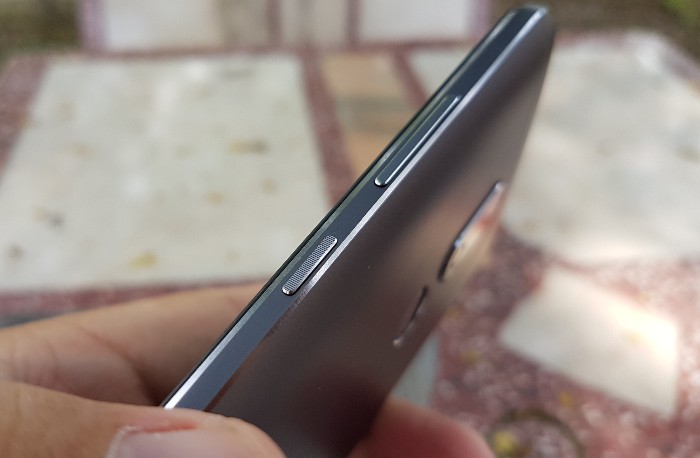 The power button is textured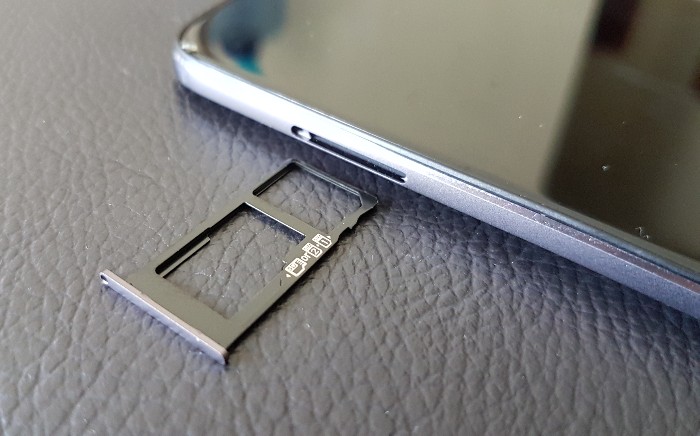 The Moto M uses a hybrid SIM / microSD slot so you can either have dual SIM or single SIM + up to a 128GB microSD
Tech specs and Features - Mostly bloatware free, but somewhat basic
Here are the Moto M tech specs and features:
64-bit octa-core 1.95GHz MediaTek Helio P10 Processor

4GB RAM

32GB storage (expandable memory available up to 128GB)

5.5-inch Full HD (1920X1080) IPS LCD display

Measures 151.35 x 75.35 x 7.85mm, weighs 165g

16MP (f/2.0, PDAF, Dual CCT Flash, ZSL, Digital Zoom, Touch Focus, Face Detection, Panorama, Auto-HDR) main camera / 8MP front camera (Beautification Mode)

Features Water repellent nano-coating, Fingerprint sensor, Dual nano SIM (hybrid), USB Type-C, and Dolby Atmos® audio enhancement

Supports Wi-Fi 802.11 b/g/n/ac, Bluetooth 4.1, 4G LTE

Android 6.0.1 Marshmallow

3050 mAh battery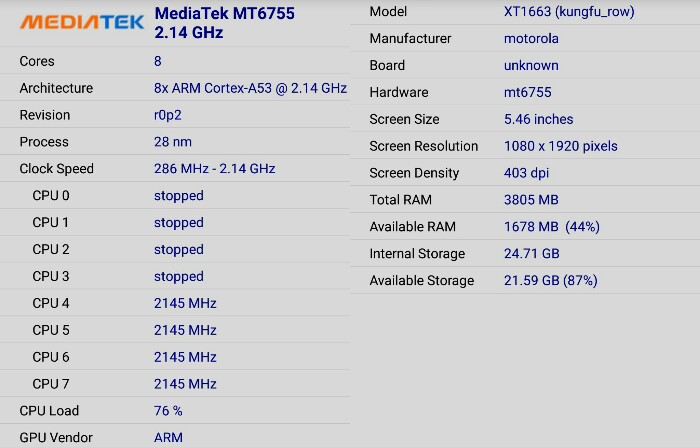 The Moto M has 4GB of RAM and 32GB of storage
Stand-out features for the Moto M are few with the Dolby Atmos audio tech and USB Type-C port offering a bit more future proofing for the masses. The speakers themselves aren't nearly as loud as some other bigger phones but audio surround quality is high. To enjoy it fully, you should hook up the Moto M to some beefier Dolby Atmos headphones or sound systems, something which the bundled headsets don't really deliver.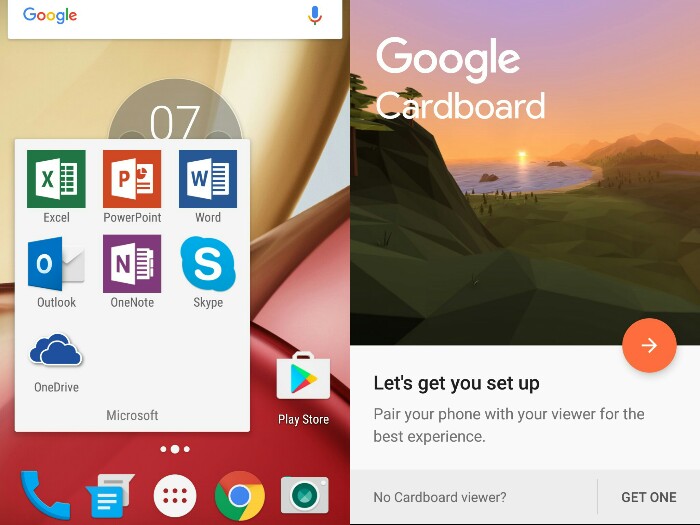 The Moto M offers a nearly no bloatware experience except for some fairly useful Microsoft Office apps and thanks to a built in gyroscope, it can also handle virtual reality like Google Cardboard
Thankfully, since this is Moto, the Moto M has next to no bloatware which allows the phone to run smoothly. The only additions include Microsoft Office, OneNote and Skype but these are quite useful for the more productivity minded user. We are a little let down that the Moto M does not come with Android 7.0 Nougat right out of the box, but the Android 6.0.1 Marshmallow it does come with is more than enough most of the time.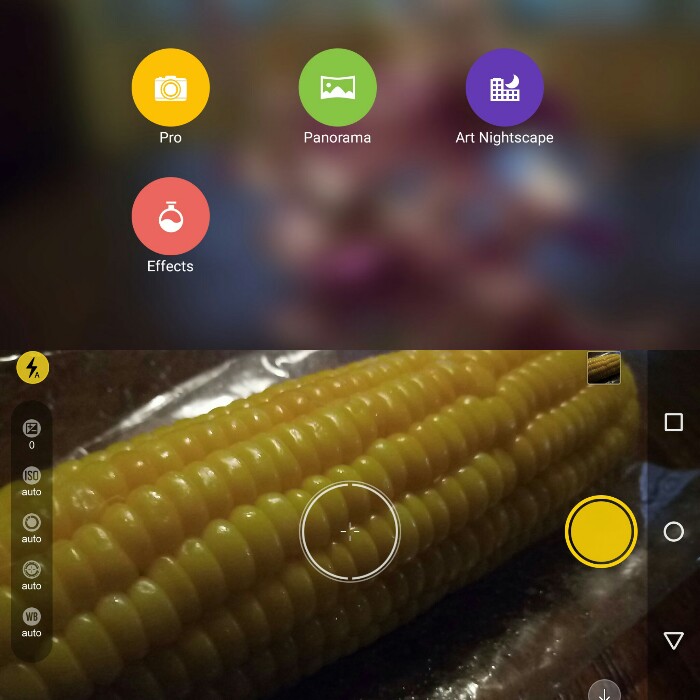 The camera features are rather basic but at least there is a Pro mode for manual camera users
Just like the interface, camera features are rather basic for the Moto M but there is a manual mode for the more experienced photographer and we've found that much like the Google Pixel, the Moto M comes with a high performance camera. The basic features of Panorama, HDR and effects are there for the rear camera along with a beautify mode for the front camera, but there don't seem to be any easy-to-use filters for depth of field or bokeh shots. They can be done thanks to the beefy rear camera, but you'll need a bit of finesse with the auto or pro mode to pull it off.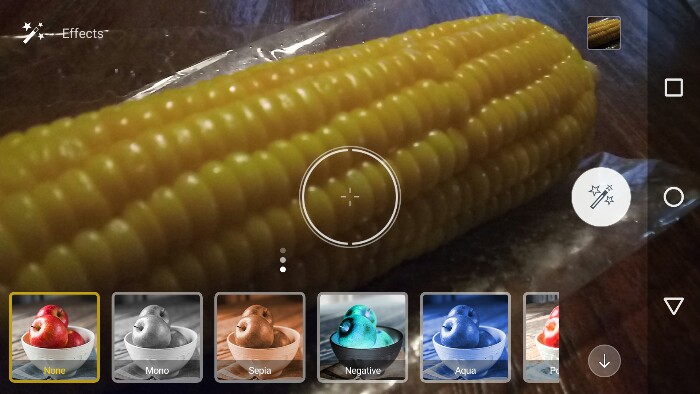 Other camera effects are available
Lenovo have been quite generous with the extra value add-ons as the Moto M also comes with a free clear TPU case and screen protector, both of which would normally increase the price by about RM100 or so if bought separately. In addition, the Moto M supports up to a 128GB microSD card, which should reduce the worry of managing the 32GB internal storage the Moto M comes with.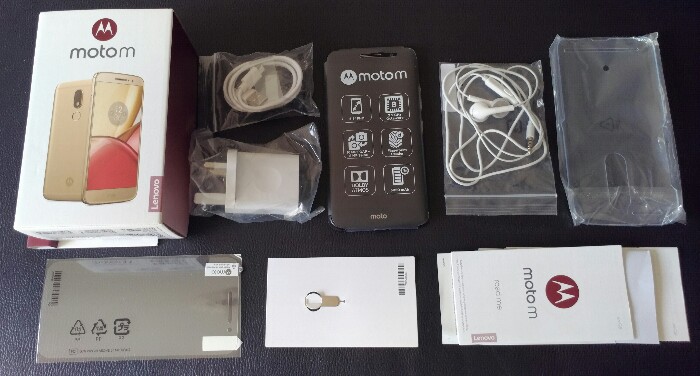 Lenovo have been quite generous with Moto M value additions including a free screen protector, free casing and free 128GB microSD (while stocks last and not in the picture)
Performance - Zippy yet energy efficient and surprisingly capable
Performance-wise, the Motorola Moto M performs on par with most midrangers with an AnTuTu score of 52802. Epic Citadel performed around 41.8 fps on nearly full HD settings. This rather lower-end graphics performance was reflected in rather laggy game performance for Asphalt 8: Airborne on high visual quality settings but you can make it fairly smooth once more after bumping down the settings to medium. Loading times were quite fast with the 4GB RAM.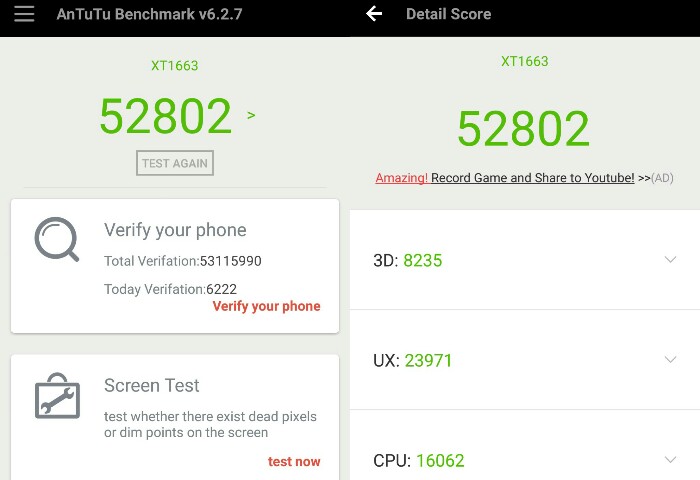 The Moto M delivers entry-level to midrange AnTuTu scores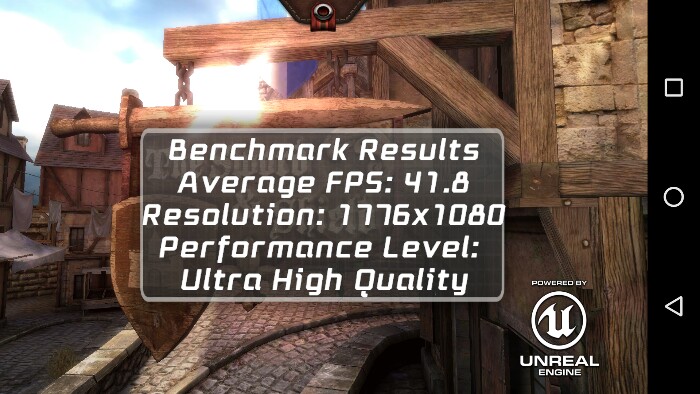 Epic Citadel works above average for the Moto M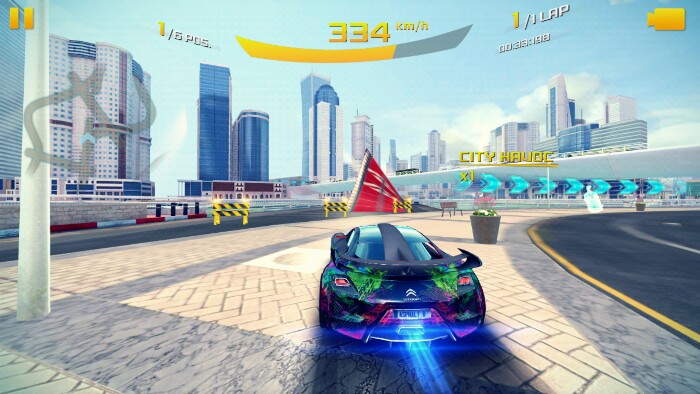 Allowing you to play fairly smooth Asphalt 8:Airborne provided you tweak the visual quality settings a bit
Personally, I'm not a fan of MediaTek processors as they tend to heat up faster. While the Moto M did heat up to 60 degrees Celsius it only did so after a bit of binge gaming and CPU Z reports fairly energy efficient core management. This was reflected in some very good battery life with the Moto M lasting about 3 days or so on a single charge. Heavier usage will no doubt decrease this time but we think it should be only to about 2 days and a bit, which is quite impressive for the Moto M.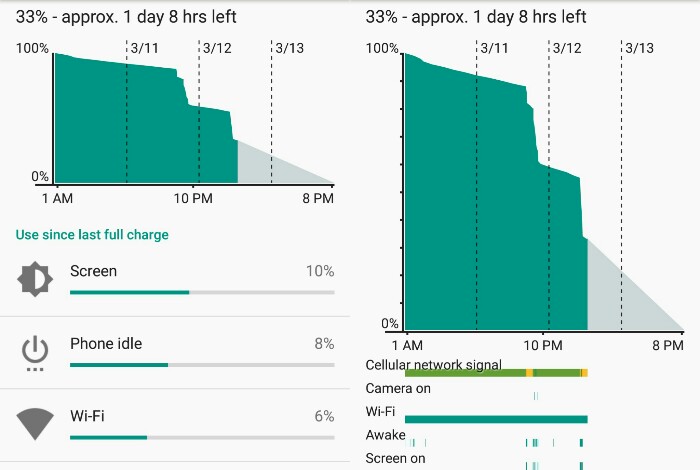 Well-balanced MediaTek processor and 3050 mAh battery offers about 3 days battery life
Unlocking the phone with the fingerprint sensor is easy and quite reliable. We nearly never got any no match errors. Thanks to the Dolby Atmos, audio is quite enjoyable but not if you intend to really fill the room. For that you should either connect the Moto M with a set of bigger speakers or some Dolby Atmos compatible headphones. Movie playback is clear and smooth for full HD movies.
Camera-wise the PDAF equipped rear camera of the Moto M is quite capable, working well on close-up low-light conditions. Details are clear and sharp with good colours while autofocus is fairly fast most of the time. However a lack of features like OIS (Optical Image Stabilization) means blurry long distance shots (especially in the dark with shaky hands). The manual mode certainly helps to take some really impressive shots but you still need a good deal of photography skills and experience to do so. We would have liked more user friendly camera features but it should satisfy most smartphone photographers.

Panorama mode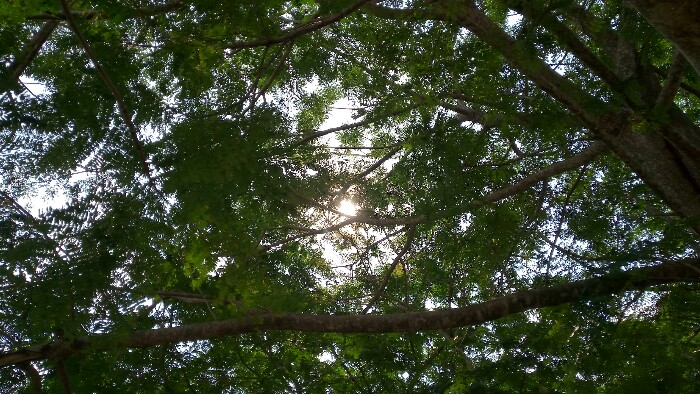 Auto, 16MP ~ Komorebi shot 1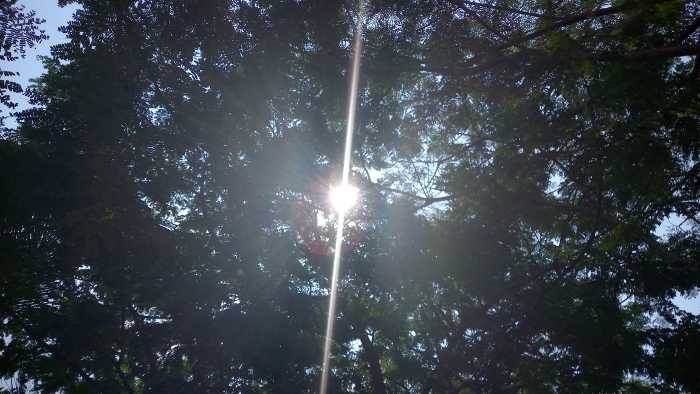 Auto, 16MP ~ Komorebi means light through the trees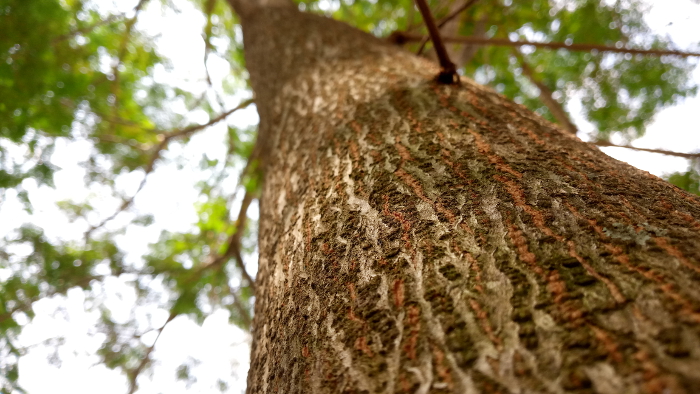 Auto, 16MP ~ You can pull off high resolution bokeh or depth of field with the Moto M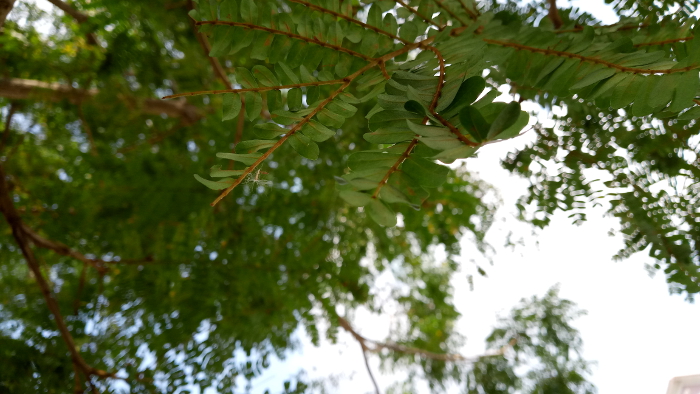 Auto, 16MP ~ Fast autofocus allows you to catch the Dandelion-pod catching tree in action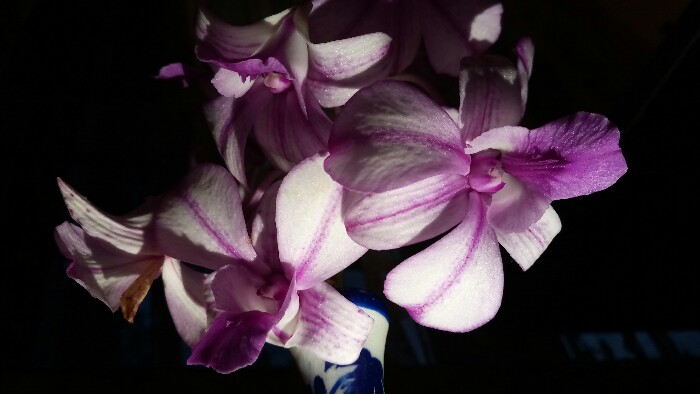 Auto, 16MP ~ works quite well in the dark with the right illumination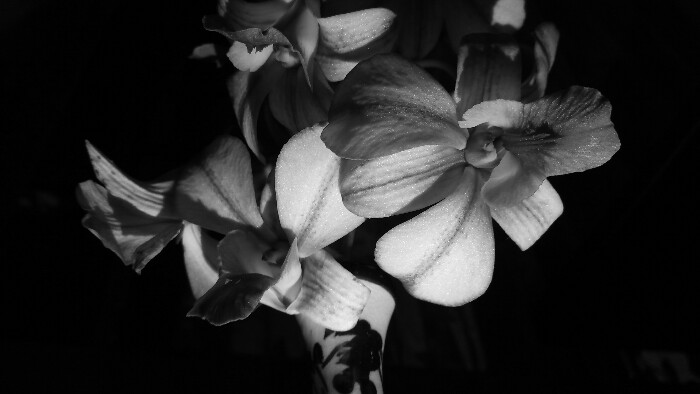 Greyscale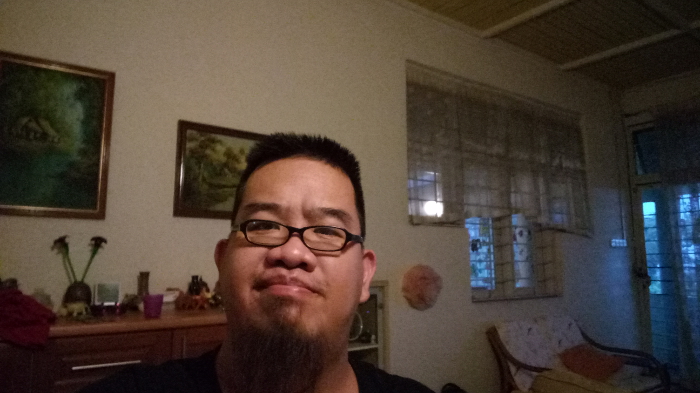 Auto, 8MP ~ Selfies don't work as well in low light but they still work
Conclusion - Retaking the value-buster throne with an all-rounder contender
Overall, the Moto M ticks all the boxes as an affordable value-beating all rounder for the entry-level to midrange user. Thanks to the solid design and fairly powerful hardware (except for the processors) the Moto M should do well for mostly any situation. Granted, you may need a bit of knowledge to pull out the most of what the Moto M can do, but once you do, you can do pretty impressive stuff with it, making it the all-rounder smartphone that many of Malaysia's masses are waiting for.
At RM1199 it also offers massive value in a solid design plus a free screen protector, casing and 128GB microSD card (while stocks last), additional features which other phones within this class often don't include to maintain this price tag. Our current price listings have the Moto M at RM1089 with a slightly faster MediaTek Helio P15 processor. Closest competitors would include the Honor 6X which offers more user-friendly features and hardware based bokeh mode but more bloatware so if you're someone who hates all the bloatware that most Android phones come with, then the Moto M should be an excellent choice.
Motorola Moto M Specs & Price >