Motorola Moto Mods will cost some pretty penny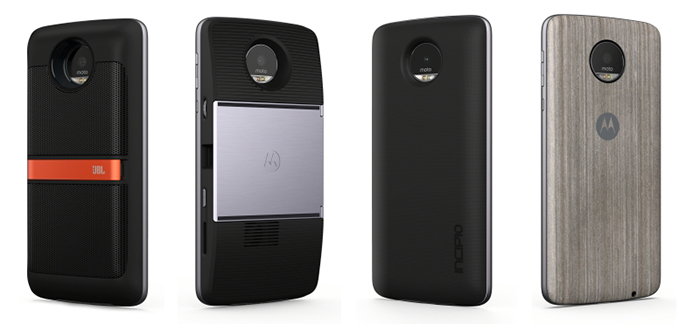 If you are looking to get yourself the new Motorola Moto Z and perhaps one of the Moto Mod add-ons for the phone, you may want to start your money collection from now. If the price from Verizon is indicative of global prices later on, the Moto Mods will be expensive.
If you want the Insta-Share projector addon, Verizon will be charging you USD 299 (~RM 1222). That sweet sounding JBL Soundboost Moto Mod? USD 79.99 (~RM 326). TUMI will have two different power packs on offer – the TUMI Pack will be USD 89 (~RM 363) while the TUMI Wireless Charging and Power Pack will be USD 99 (~RM 404).
Those prices are a bit too rich for some people, and may not appeal to the mass market at large. Some may take up the Moto Mods, but unless Lenovo and Motorola revise the pricing for the items in other markets, the concept may just be that – a concept.
[Source]
Motorola Moto Z Specs & Price >