MyEG claims the COVID-19 rapid test kits are not fake and are awaiting approval
MyEG recently released a statement which was spotted on the Friends of MyEG Facebook page, stating that the COVID-19 rapid test kits that they're offering on their official website are not fake and it's currently pending on approval from the Ministry of Health. Not only that, but they have also stated that the aforementioned kits are currently in use in regions such as China, as well as Europe.
With that said, MyEG mentioned that all orders are fully refundable should there be a need to refund the kit. The statement was a response to a previous response by the Ministry of Health on their Facebook page claiming that the COVID-19 rapid test kits offered by MyEG are fake and should not be shared around.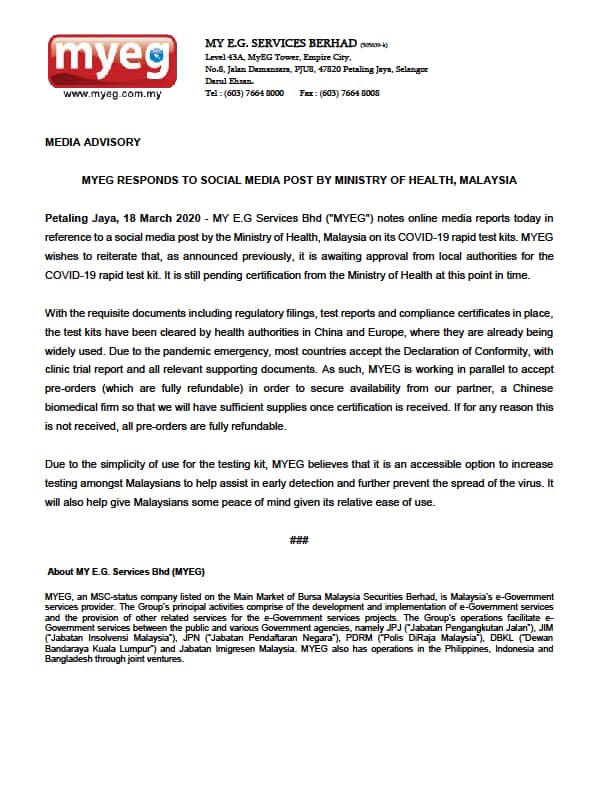 Statement by MyEG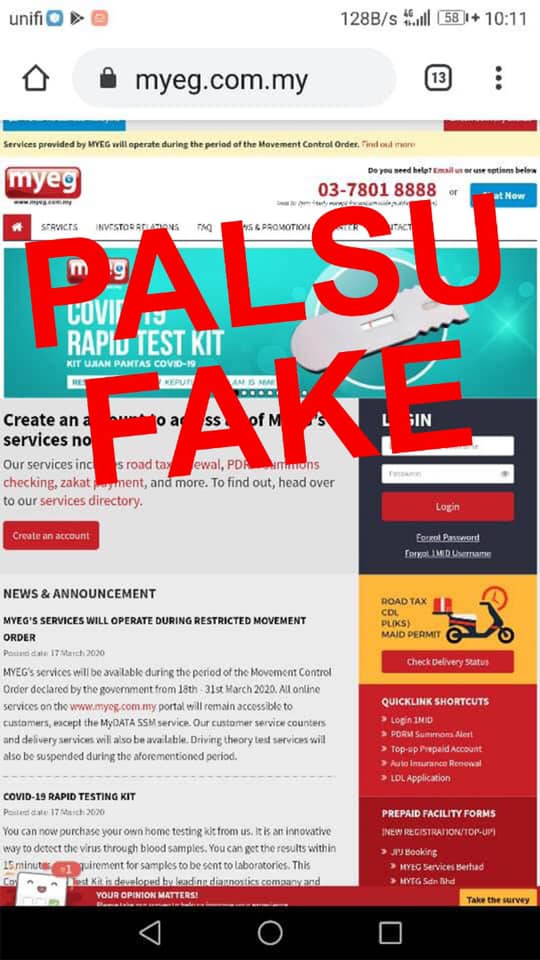 MoH claiming that Rapid Test Kit is fake
With all that said, would you still be interested in getting the kit from MyEG? Let us know on our Facebook page and for more updates like this, stay tuned to TechNave.com.