Neffos X1 Lite on promo sale for RM449 at special meet & greet with Fazura on 16 December 201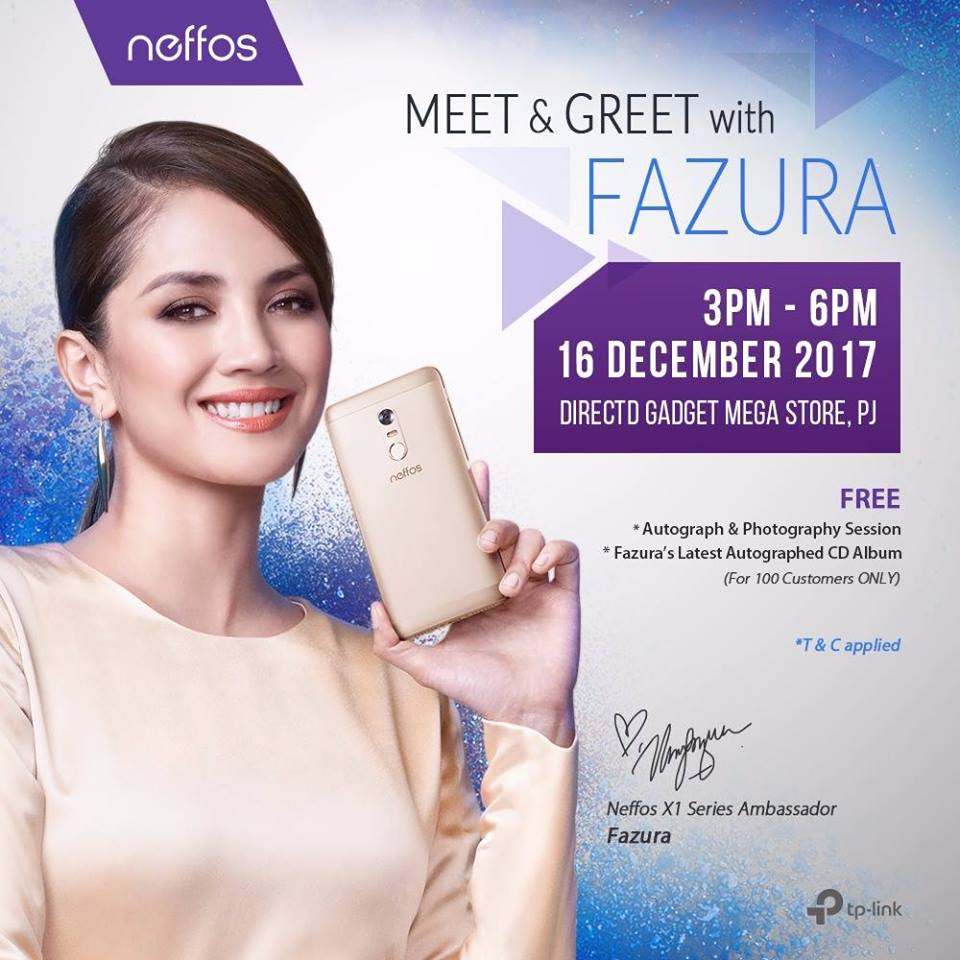 On this coming Saturday (16 December 2017), Neffos Malaysia and DirectD will be collaborating together to host a special meet and greet autograph and photography session with Neffos Ambassador, Fazura. The place will be held at DirectD Gadget Mega Store, Petaling Jaya from 3PM - 6PM. All Neffos smartphones are also on promotional sale in that DirectD store especially the Neffos X1 Lite at a special price of RM449 for just three days from 15 – 17 December 2017.
Not only that, if you're one of the 100 lucky fans nationwide who purchased a Neffos X1 smartphone series from November until 7 December 2017, Fazura will be giving away her latest autographed CD album during the event, but be sure to bring your receipt for proof, of course, those who bought the device series from that same store as aforementioned from 8 - 16 December 2017 will also have the privilege get Fazura's autographed CD, as well as additional Neffos merchandises.
That being said, all the fans at the event also stand a chance to win themselves some Neffos merchandises during the Q&A games session with Fazura, in addition to the Grand Lucky Draw where five winners will go home either with a Neffos Y5L worth RM299, a Jabra Headset worth RM209, or TP-Link Bluetooth speakers worth RM169, which is open to all participants on that day.
There is another joint promotion between Neffos Malaysia and DirectD Mega Sales on the event day itself until 3 January 2018 where X1 series customers will also be entitled to bring home Fazura's album, a RM10 AEON voucher and Neffos merchandises giveaway for DirectD members and the other series' customers.
That's all from Neffos announcement, for more information kindly head over to their official Facebook page here or check out the event page here. Have fun!