Netflix now delivers improved audio on Android with new audio format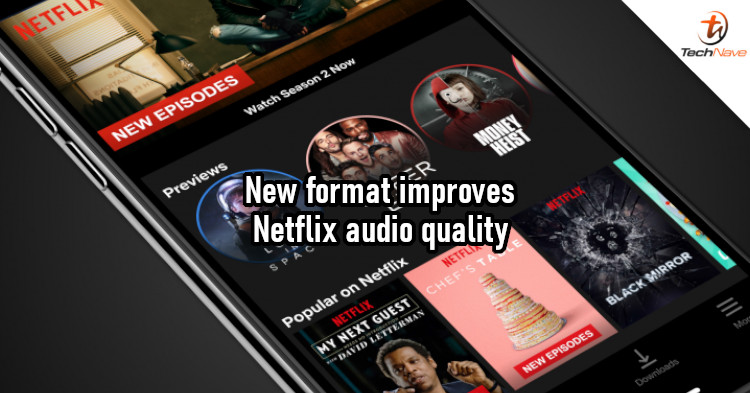 While many prefer to watch their shows on a big TV screen, there are times when you feel like chilling in your best with your phone. Well, you'll soon find that the audio from Netflix is better on Android now. This is all thanks to the company switching to a new audio encoder.
According to Engadget, Netflix previously used standard HE-AAC as its audio decoder. But the company has now upgraded its Android app's audio decoder to xHE-AAC (Extended High-Efficiency AAC). Based on a content's MPEG-D DRC metadata, the new decoder can apply better dynamic range control and manage the volume of the audio. It also offers adaptive bitrate audio and better voice clarity.
You can visit the Netflix Techblog for technical details
Besides audio improvements, the new decoder's dynamic bitrate could help reduce your bandwidth consumption. It should be noted that the new changes will only apply if your device is running on Android 9 or later. The upgrade is currently in A/B testing though, so only some of you would get the update.
Having said that, have you noticed the audio of your favourite Netflix content sounding better on Android? Do let us know in the comments below and stay tuned to TechNave for more news like this.