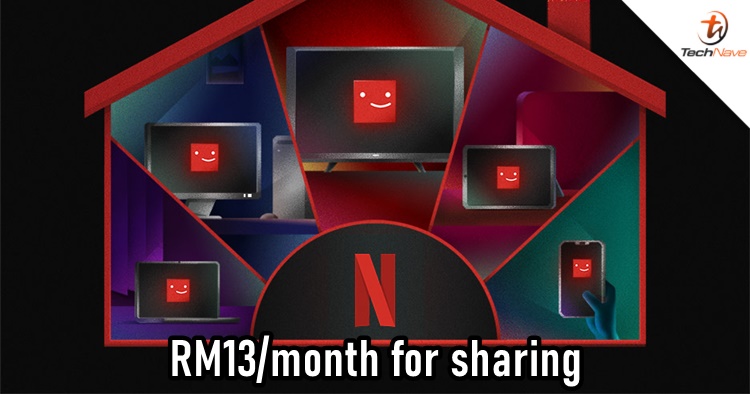 Looks like the day has come. We have been wondering when Netflix will take action on password sharing after several delays. According to Netflix, sharing your account with someone who doesn't live with you costs $7.99/month (~RM36). For the Malaysian market, it will officially be RM13/month.
While some of us haven't received an email about this, US citizens should have gotten it on how to control their account being used, transfer a profile or buy an extra member. In Malaysia's case, the extra member must be 18 years or older to be in the same country and he/she will get his/her own account and password outside of your household.
On top of that, the extra member will only have one existing profile or a new one, as well as all of Netflix content on one device at a time. As you can see in the screenshot above, you would have to pay RM58/month if you're using the standard package. And that's just for extra members only. For users using Premium, each primary account holder can only add up to two extra members who are outside of the household.
On the contrary, it was reported that Netflix is anticipating a huge amount of users unsubscribing. However, the board is confident that borrowers would activate their own standalone accounts and expect to see improved overall revenue.