New Apple information about the iPhone X Plus and 6.1-inch iPhone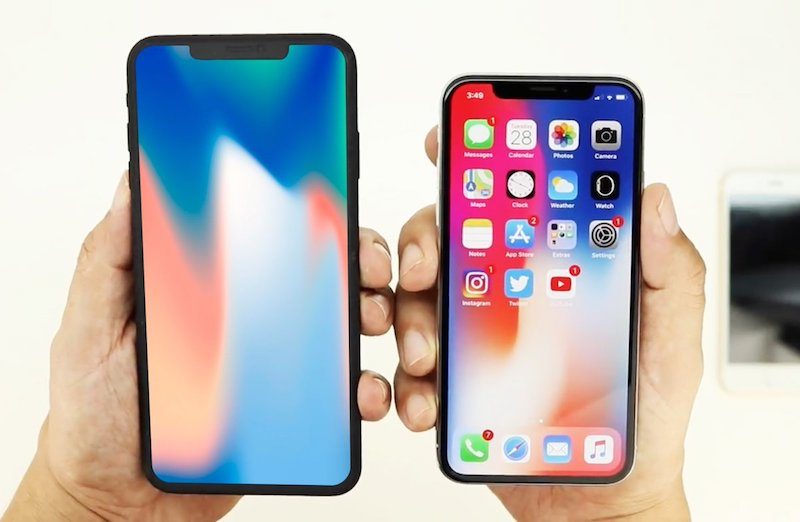 Illustration purpose
Apple rumour news seems to be picking up the pace now, KGI Securities analyst Ming-Chi Kuo is sharing some new research notes about the upcoming 2018 iPhones. We have already read rumours about Apple planning to release three types of iPhones, one is an iPhone X Plus, the other as a 6.1-inch iPhone with an LCD panel. Let's see what else does our favourite analyst has to say.
According to his data, Apple's suppliers - Foxconn, Wistron and Pegatron will be the main assemblers for the 6.1-inch iPhone, Pegatron will be doing most of the allocation (EMS) to 60%, followed by 30% and 10% respectively. The LCD panels will be supplied from Japan Display and rumours have it that the panel has an ultraslim 0.5mm bezels. With this, the new iPhone will have a nearly full-screen design, it's not known if the notch will be there but it will probably still stay.
Aside from that, the battery will be around 2850 - 2950mAh and that's about 8.5% more than the iPhone X. This also means the logic board will be smaller due to the bigger battery and a possibility of its price tag being lower in between $700 - $800. Not to mention, 3D touch could be gone, no dual rear cameras and lesser memory capacity up to 3GB of RAM and 64GB internal storage.
Moreover, the iPhone X Plus will be the premium model, carrying a 6.5-inch panel, memory capacity is bigger too with 4GB of RAM, and a battery pack between 3300 - 3400mAh which is 25% larger. Other than that, he thinks the TrueDepth camera system won't have any changes, but could probably sell well because of the 6.1-inch iPhone.
Converting $700 is around ~RM2710, but that seems a bit too good to be true for the Malaysian market, though, but we will take this with a grain of salt for now. So until then, stay tuned for more Apple news at TechNave.com.