New Astro and Maxis bundled packages released with up to 800Mbps, priced from RM189 per month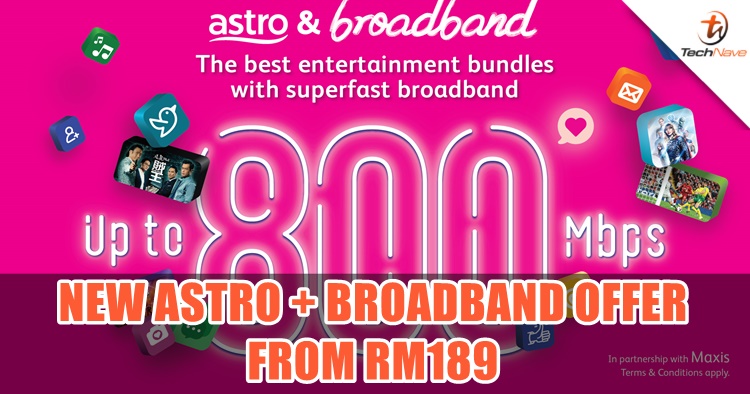 Today, Astro (in collaboration with Maxis) have announced three new additional Astro + Broadband content packages for Malaysians which are 300Mbps, 500Mbps, and 800Mbps. With a starting price of RM189, this partnership with Maxis Home Fibre is best suited for those who want high-speed broadband with more connected devices.
According to the website, the packages feature unlimited data, FREE Astro Go, including 40 over Chinese and Sports channels, FREE viewing of videos on demand and allows the owner to stream up to 4 devices. Previously, there were only 30Mbps and 100Mbps which are still available, but these new offers will be even faster for a connected lifestyle for the household, as well as coming with two mesh WiFi devices (500Mbps and 800Mbps only) for improved coverage and strong WiFi signals in every room in the house.

For existing customers who wish to upgrade their current package, they can do so with Astro's special loyalty incentive. By doing so, they will get the new Astro Ultra Box for free which includes 4K UHD, Cloud Recording and a fresh new improved user interface that can provide recommendations based on viewing history.
For more information, you can visit their official website right here to view all the offers. Stay tuned for more Astro news at TechNave.com.