New CNY Add Ongs from Xpax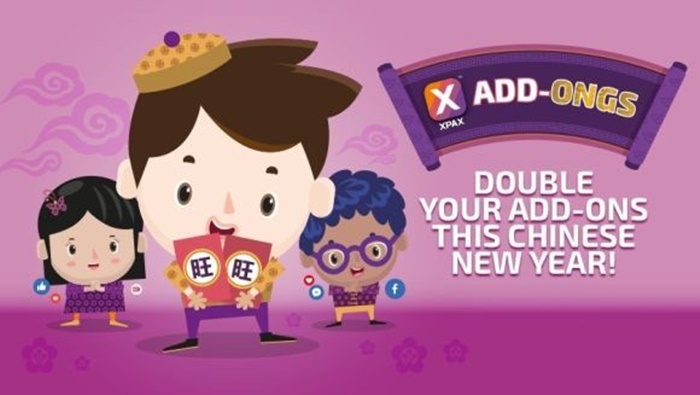 Hey everyone! Did you know? In conjunction with the upcoming Chinese New Year, Xpax has decided to "Add Ongs" more data just for you? That's right, originally 1GB / 10GB for Late Night Internet (1am - 7am), Facebook and YouTube, the data are now doubled to 2GB / 20GB for the same RM1 daily / RM7 weekly price!

Double prosperity blessings from Xpax!
When does it start? Well, it has already started since 16 January and will end on 28 February 2017! To add on to that, if you subscribe to the RM50 Monthly Internet Plan, you will have RM8 FREE credit for the upcoming festive season through the Xpax app!
So what are you waiting for? Hurry up and grab the latest Xpax prepaid plan from your nearest store or their website to "Add Ongs"! Huat ah!!!