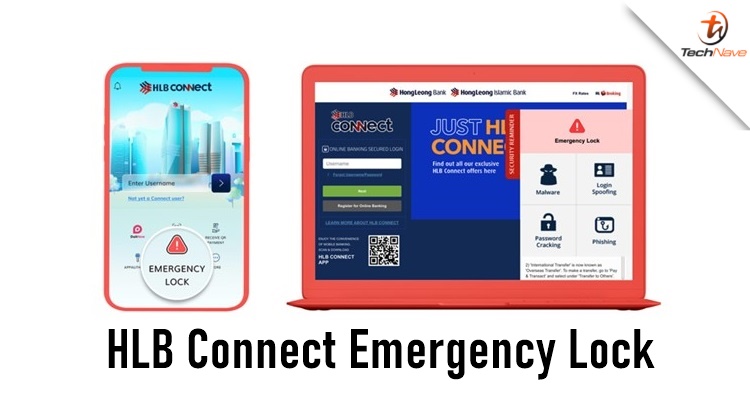 Today, Hong Leong Bank and Hong Leong Islamic Bank ("HLB" or the "Bank") just launched a new Emergency Lock for both the HLB Connect online as well as the mobile banking app. As part of the Bank's ongoing efforts to promote safer online banking practices, customers can now block their account(s) if they suspect they have fallen prey to a scam, without needing to contact the bank call centre first.
When Emergency Lock is activated, it will limit the account(s) with 'View Only' access, with no transactions allowed to take place. However, customers can still log in to review their account details and balance, and any existing scheduled instructions or recurring transactions will continue without any interruptions when the Emergency Lock is activated.
Besides that, there is also a new Cooling Off Period function, which allows customers to set up their HLB Connect mobile banking app and enable AppAuthorise for the first time on a new device or when they increase their daily online transaction limit. Customers can still review their proposed account activity and take necessary actions.
By providing this "pause" period, customers can take proactive action to reverse or stop suspected compromised activities. Besides that, customers can still conduct online transactions using the AppAuthorise function to approve their transactions. Any changes to their transaction limit will only come into effect after the Cooling Off period has ended.
Customers are still encouraged to report incidents or suspicious activities if they activate Emergency Lock. It can be done through the Bank's dedicated 24/7 call centre at 03-7626 8899, email or chat with a representative via the HLB Connect mobile banking app. For more information on these new security features, please visit the official webpage here.