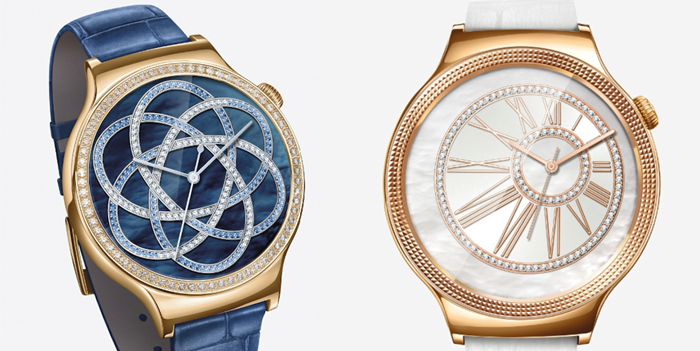 Elegant (left) and Jewel (right) version
Last month, we reported a rumour that Huawei was planning a new Huawei Watch for the ladies and it turns out to be true. Two new variants, the "Elegant" and "Jewel" Huawei Watch were revealed at the CES 2016 and my, they sure look beautiful.
There's no new tech specs on the new Huawei Watch, so it's safe to assume it retains the same specifications as the current one. However, the Elegant and Jewel version are slightly larger than the original Huawei Watch with 44mm (42mm is the original).
Huawei will release these enchanting watches in the first quarter of the year and will cost between $349 (around RM1523) and $799 (around RM3486).
[Source]