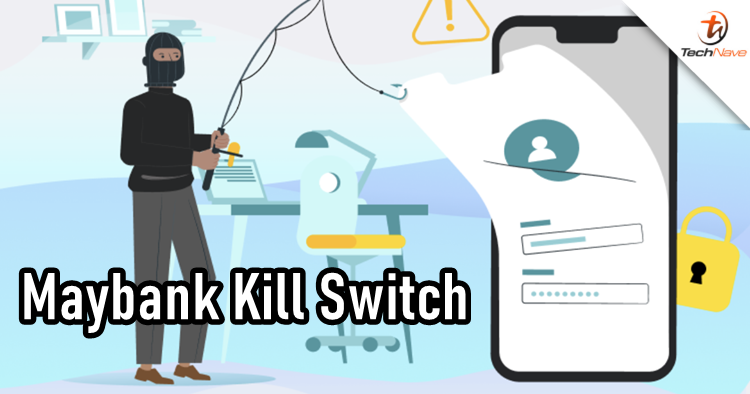 If you haven't login your MAE app or the Maybank2u website yet, you'd be pleased to know that there is a new Kill Switch feature. It's a new security feature and just got rolled out today.
According to Maybank's announcement, you can access the Kill Switch feature easily in your MAE app or Maybank2u web. If you suspect that you have been scammed, you can deactivate your Maybank2u access and be automatically logged out from all active sessions on the MAE app, M2U MY app and Maybank2u web. This will block any further login attempts.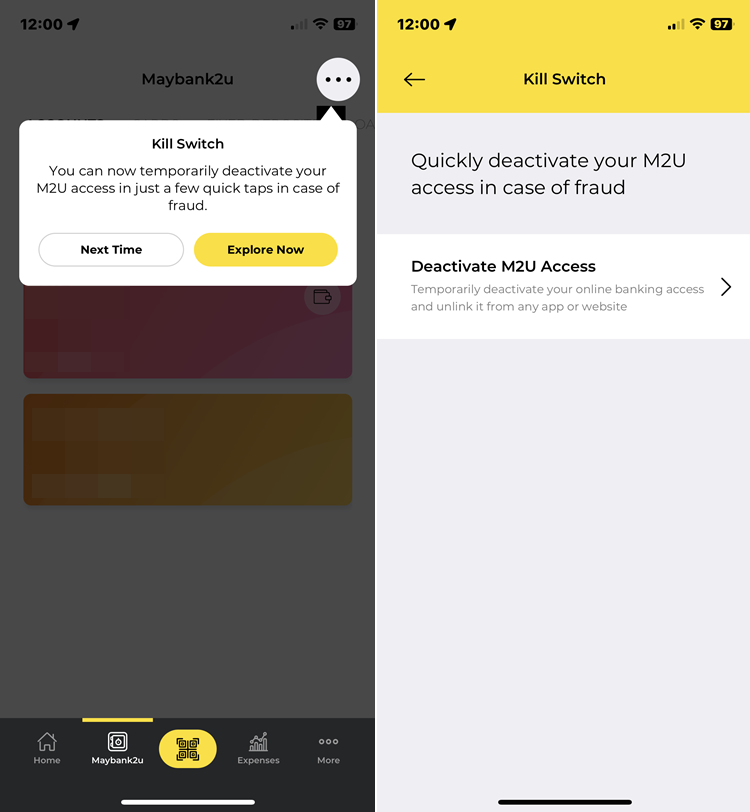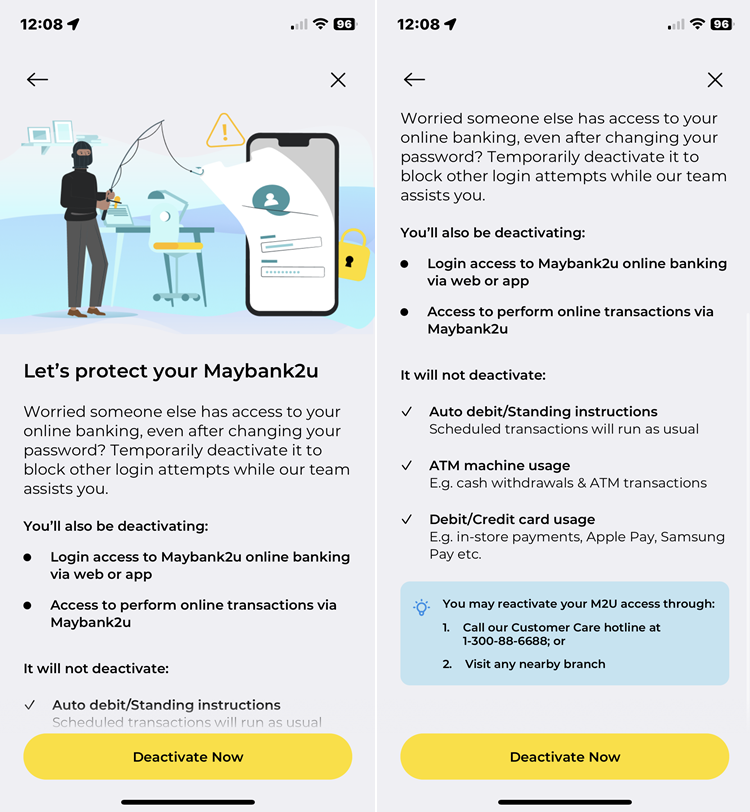 You can access the Kill Switch feature easily. On the MAE app, the update will direct you to where you can enter and deactivate your account (it's the "..." symbol on the top right). Meanwhile, you can go to Settings -> Security -> Kill Switch on the Maybank2u website to do so too.
Keep in mind that Kill Switch will not deactivate the following usage:
Auto debit/Standing instructions

ATM machine usage

Debit/Credit card usage
That's all, folks. Remember, no official companies will ask for your personal banking details, OTP, TAC, and others on SMS and WhatsApp, unless stated otherwise in official announcements. Stay safe and stay tuned for more trending tech news at Techave.com.