New Lenovo Legion gaming PCs run cooler, longer and have a more accurate TrueStrike Keyboard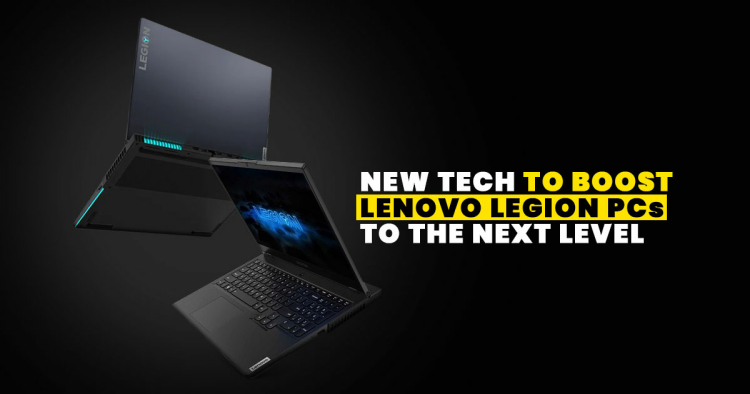 Gaming laptops and PCs improve from year to year and each brand has its own approach to making better ones. For Lenovo, the focus this time around for its next generation of Legion gaming devices are improvements in thermals, battery life, and keyboard so your gaming runs cooler, longer and delivers more accurate gameplay.
Launching in Malaysia on 28 May 2020, its latest Legion laptops and PCs feature the new and improved Lenovo Legion TrueStrike keyboard, Coldfront 2.0, Lenovo Vantage, and the Lenovo Q-Control 3.0.
A keyboard that strikes true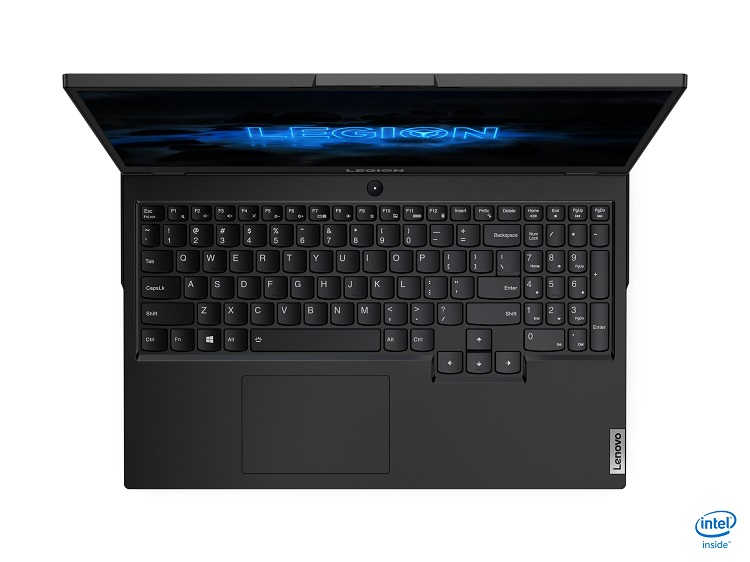 Most gamers absolutely need a more accurate keyboard that also feels great to use. Thankfully, the Lenovo Legion TrueStrike Keyboard improves key travel and offers a sculpted curved keycap design making it easier for your fingers to naturally find the centre of the keys.
This improved keyboard should feel better for not just games but also typing as the new Legion TrueStrike Keyboard will have 100% anti-ghosting and sub-millisecond response times. These promise faster actuation, a more satisfying click, and excellent key travel. In other words, you should get more accurate key presses for your gameplay with the Lenovo Legion TrueStrike keyboards.
Keeping it cooler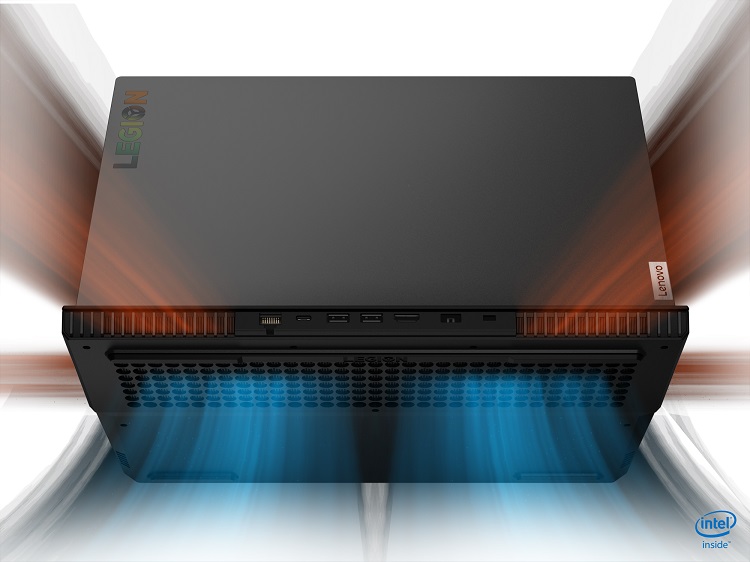 Over the years, PC manufacturers have all worked towards cramming the best in hardware and performance into their laptops. A compact body is often preferred too, but this often means that the thermal system has to be carefully considered. Should it have better fans, more heatsinks, or come with hardware that consumes less power?
Lenovo has decided to go with more efficient cooling with the same powerful processing via their Lenovo Legion Coldfront 2.0, a holistic thermal management solution that covers hardware and software. It improves airflow and delivers lower system temperatures, using strategically placed heatsinks to conduct heat away from the motherboard (and you) to the rear of the device.
High-end Legion models will also feature the Vapour Chamber Cooling system, which comes with two liquid-crystal polymer fans to effectively cool the system. Moreover, there will be a multipoint sensor array that is designed to cool down key components.
Increasing the battery life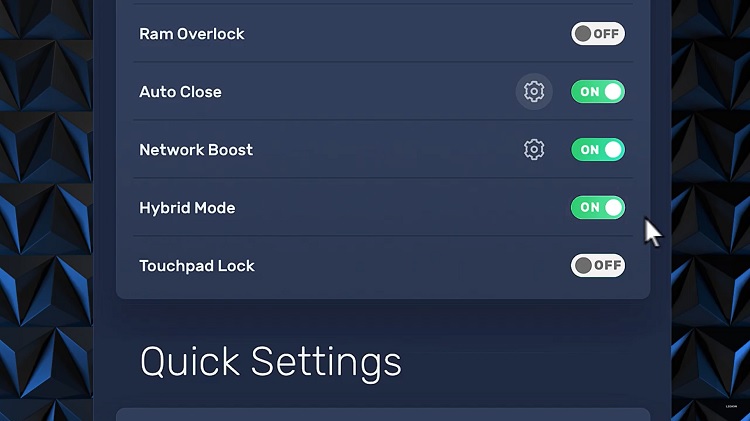 When not plugged in, laptops rely on internal batteries to keep running. Unfortunately, most gaming laptops are typically not well-known for having long battery life. Of course, companies won't stop working on ways to improve the battery life of their laptops and Lenovo is no exception.
First, there's the Lenovo Vantage software. It comes with different modes that allow users to swap a Legion laptop's power profile quickly. An example of this is the Hybrid Mode, which can be enabled to disable the discrete GPU when you're not gaming. Doing so is a simple yet efficient way to increase the battery life of the laptop.
Next, there's the Advanced Optimus, a technology made in partnership with Nvidia. What it does is dynamically switch between the discrete and integrated graphics processing units or GPU depending on your usage. This not only boosts battery life, but lets you game whenever you want without having to completely disable the discrete GPU.
Additionally, the new Legion laptops will come with Lenovo Q-Control 3.0. This feature lets you switch between Quiet, Balanced, and Performance profiles, each with its own voltage and fan speed settings. When you're not gaming on, you can switch to the Quiet profile to reduce power consumption, while keeping the fan noise to a minimum.
Lastly, the new Legion laptops also offer Rapid Charge Pro, a fast-charging tech that can bring the battery up from 0% to 50% in just 30 minutes. They will also come with a feature called 'battery sip', which is designed to release power in "small doses" further helping to lengthen the battery's longevity.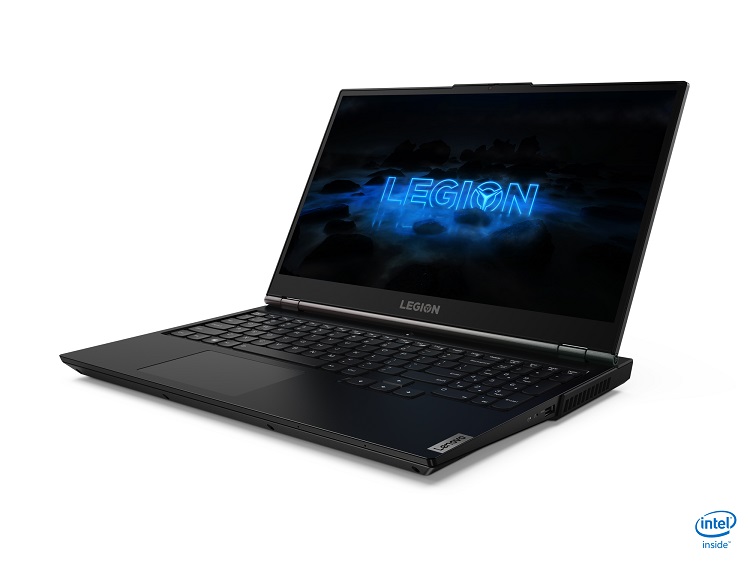 So these are just a few of the new standout features that we know of. In terms of price and availability, the Legion 5i and Legion 5Pi will be available for pre-order starting from 1-15 June 2020 which can be made through lenovo.my/legionpreorder/ (will be live after 28 May) or at Lenovo Exclusive Stores (LES) stores. The Legion 5Pi is available to pre-order for RM6199, the payment for pre-orders can be made via credit card (RM1000) and there are freebies as well worth up to RM5436 (hint, it's a gaming monitor!).
Featuring a 10th Gen Intel Core H-series CPU and an Nvidia GeForce RTX 2060 GPU, the Legion 5i is a powerhouse gaming laptop that will come in 15-inch and 17-inch models with all of the new features mentioned above, so there's something for everyone.
With that said, what are your thoughts on the new Lenovo Legion PCs? Is there one that you're particularly interested in? Let us know on our Facebook page and stay tuned to TechNave.com for the big Lenovo Legion launch on 28 May 2020.