New Maxis Hotlink Postpaid and Fibre plan launch, total 60GB data & up to 800Mbps starting from RM149/month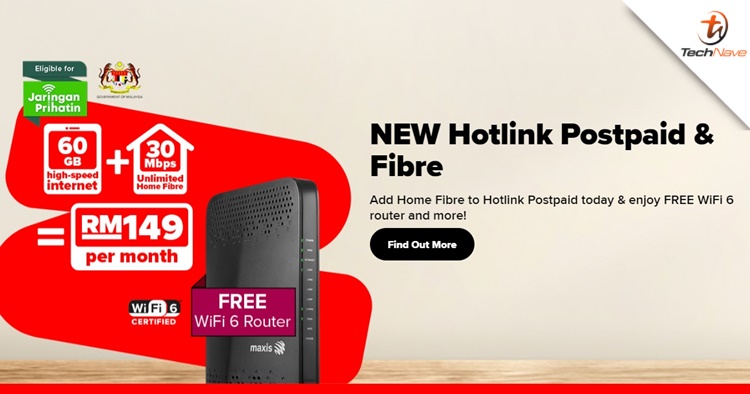 Today, Maxis just launched a new Hotlink Postpaid and Fibre plan in the Malaysian market. This plan was designed for young Malaysians who value their digital lifestyles and the starting price is RM149 per month.
By just adding any Maxis Fibre plans from RM89 per month, new and existing customers on Hotlink Postpaid 60 now have the option to bundle their mobile plan with Maxis Home Fibre. This will give them two times more data with 30GB of all-day data and 30GB of YouTube data, up to 800Mbps.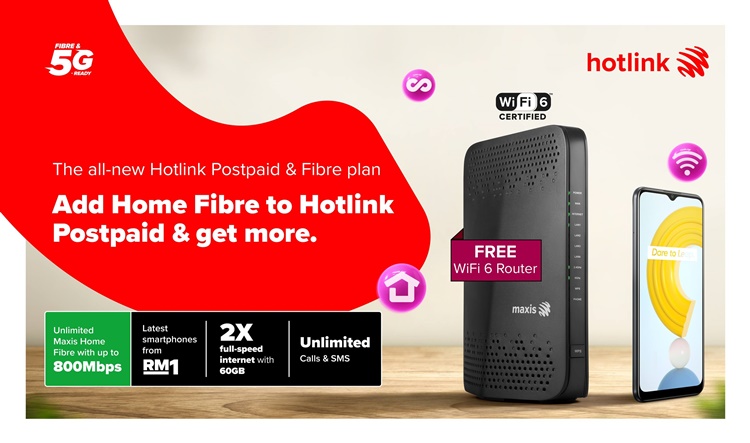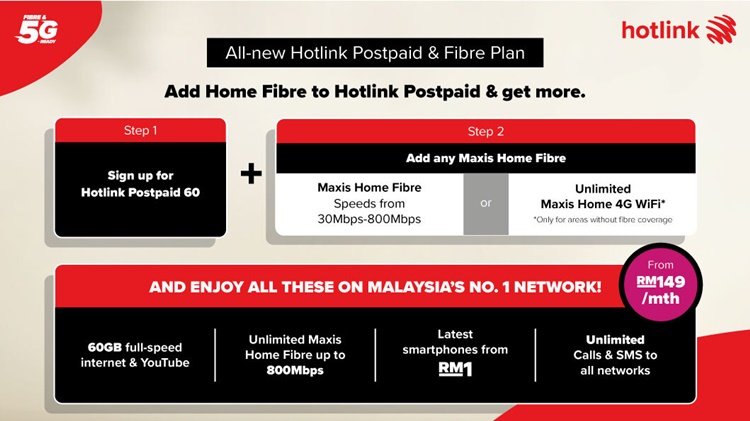 On top of that, customers also have the opportunity to purchase the latest mobile devices for just RM1 or get other tech gadgets such as a Lenovo Tablet, Samsung Smart TV or Samsung Monitor, on Home Zerolution from RM1 per month. Also, they can get Unlimited Calls & SMS to all networks during this pandemic.
If your area doesn't have fibre coverage, Maxis recommends the Maxis Home 4G WiFi with unlimited data instead. For more information on Hotlink Postpaid and Fibre, you can visit the official webpage right over here.