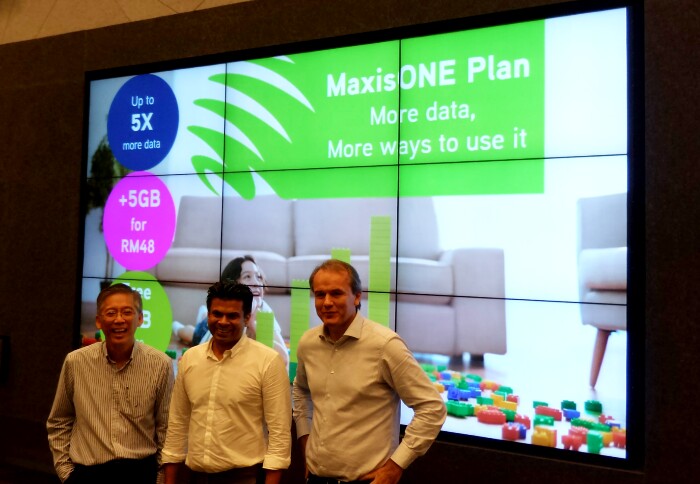 In recent times, Maxis have been under heavy fire but today's official launch sees a new MaxisONE plan update geared towards regaining user trust and adding a bit more value to the networks offerings. While the initial upgrades remain the same SurfMore 50 and MaxisONE Business customers also got permanent upgrades to their data. Other benefits include unlimited calls and SMS to all networks. However, the star of the show today was the shared DataPool which lets you add-on a line and 5GB of Data for just RM48 a month.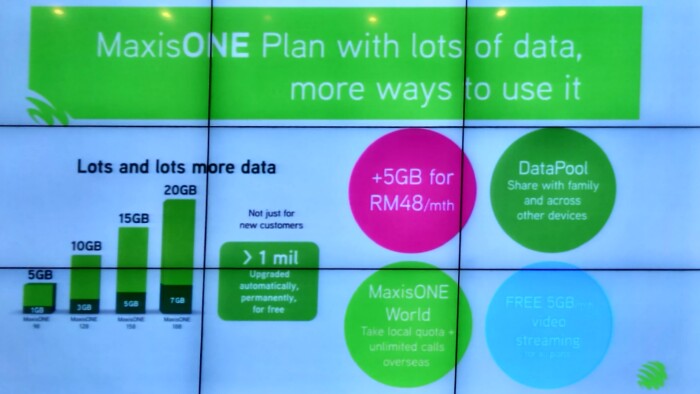 This Data Pool is added on top of your existing MaxisONE plan so if you're on the MaxisONE 188 plan with 20GB, you can add-on another 20GB for a total of 40GB, which you can then share to another 4 of your friends, family or other devices. MaxisONE 158 plan users can add on 4 lines or devices for a total of 30GB of data and so forth. You can share this data via the MyMaxis app. The Data Pool can also be used overseas for roaming purposes but is limited to South East Asian countries for now.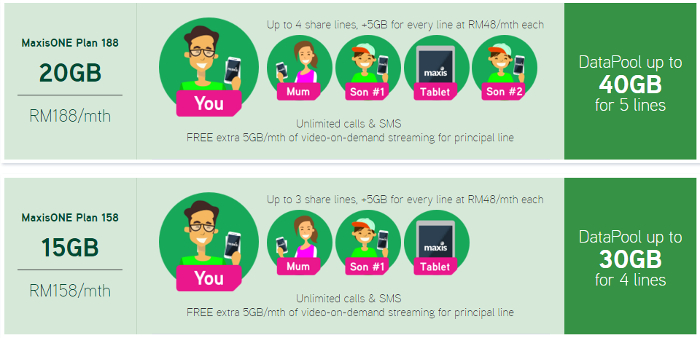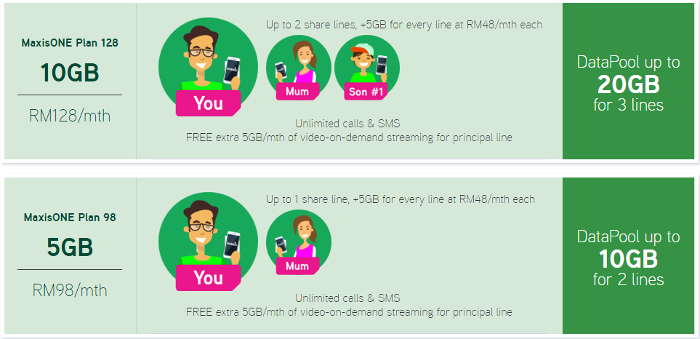 After the cycle is finished the remaining data in the Data Pool is emptied out and refilled for the next amount. So far, there is no contract or time period for the Data Pool but you do get more data and options with the higher-end MaxisONE plans. Other benefits of the plan include up to 5GB of free video streaming on iflix, Viu, Eros Now and Hopster for life. The first 3 months on iflix, Viu, Eros Now and Hopster are free but for more information, check out their site.
Check out the new MaxisONE Data Pool in action