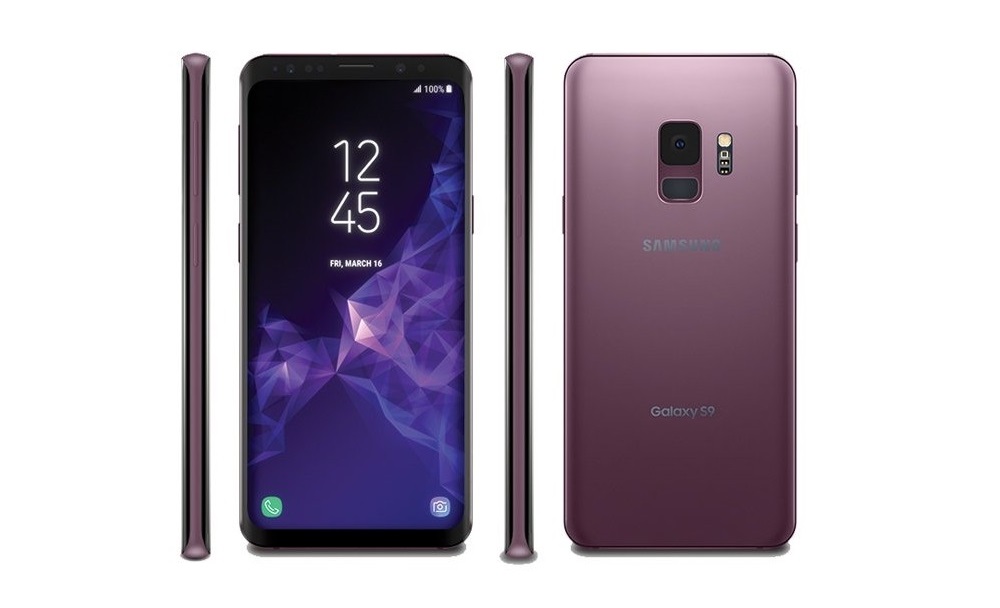 As Samsung prepares themselves for the MWC 2018 event in Barcelona, Spain. We got ourselves some press render leaks of the Galaxy S9 and S9+ and sure, we see that almost every day from the Internet rumours, but this one is a bit special because it's in a rare colour that we don't see every day.
The colour you're seeing is not just any other purple, but it's called Lilac Purple (so specific lol) and while Samsung is not the first one to do so, Lilac Purple is quite something. In addition, this new colour is just one of the four colours that Samsung will be showing but that really depends on the region since they are known to do that. Aside from Lilac Purple, we should also expect to see the familiar Midnight Black, the favourite Coral Blue and Titanium Gray.
In the tech-specs corner, the new Galaxy S9 series will be sporting a dual rear camera just like the Note8 in a vertical position and the fingerprint sensor should be below it. There is also a rumour that Samsung will be integrating an IMX345 sensor for the cameras and have an adjustable aperture from F/1.5 - F/2.4 which is unheard of. A slow-mo video capture feature is said to be present as well running at 480fps. Besides that, we expect it to come with the latest Qualcomm Snapdragon 845 chipset and Android Oreo as well.
So what do you think of the colour? Loving it? Stay tuned for more Samsung news at TechNave.com.