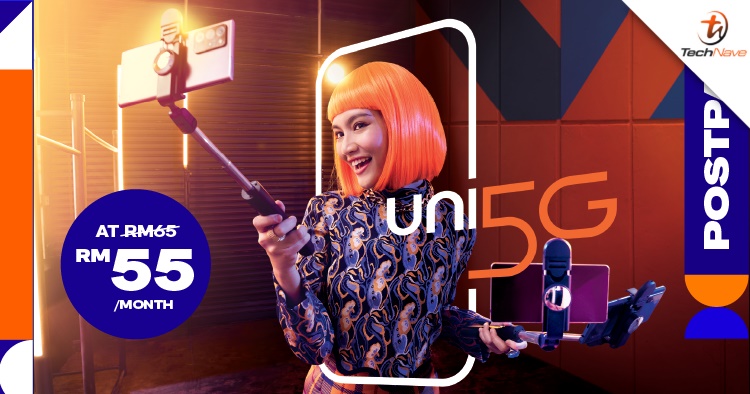 In case you missed it, there are new Uni5G Postpaid plans released by unifi as 4G+5G passes. To promote its 5G services, the starting price is just RM39 per month and three new postpaid plans in total.
A quick visit to unifi's official website will reveal that the Uni5G Postpaid 65 is the only one on promotion. Initially, it is priced at RM65/month but now RM55/month for a limited time. While the price is slashed, the 60GB 4G+5G mobile data will be given, as well as its 10GB hotspot data and unlimited calls.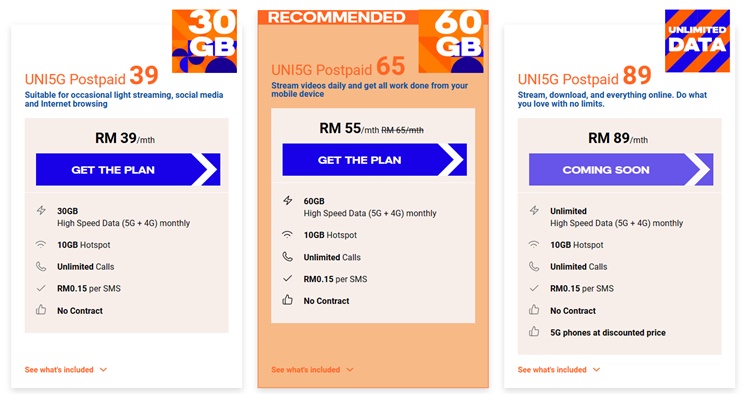 There are two other postpaid plans as well, which are the Uni5G Postpaid 39 and 89. Uni5G Postpaid 39's 4G+5G mobile data is half of the former, but also receives the same amount of hotspot data and unlimited calls. Meanwhile, Uni5G Postpaid 89 has unlimited 4G+5G mobile data and customers who subscribe to this can get 5G phones at a discounted price.
On the other hand, there is a new Uni5G Prepaid with a 4G+5G pass which is a starter pack. It has 3GB of 4G mobile data but doesn't say how much 5G mobile data is allocated. Moreover, customers getting this starter pack will have rewards, freebies and rebates.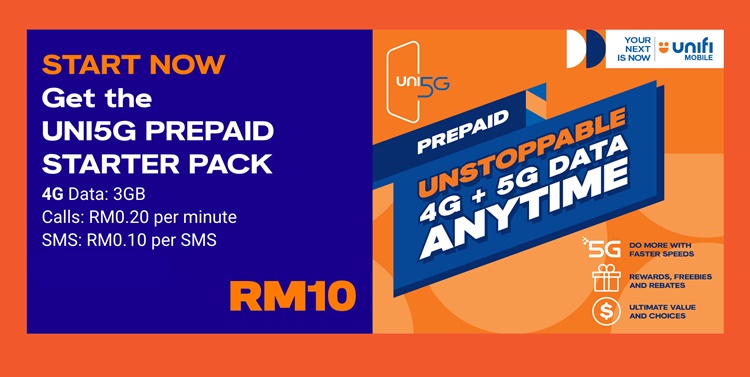 The unifi official store is available on the myunifi app, which can be downloaded on the Apple App Store, Google Play Store and the Huawei AppGallery. Stay tuned for more trending tech news at TechNave.com.