New Xpax Turbo Offers Affordable Prepaid Internet Data Plan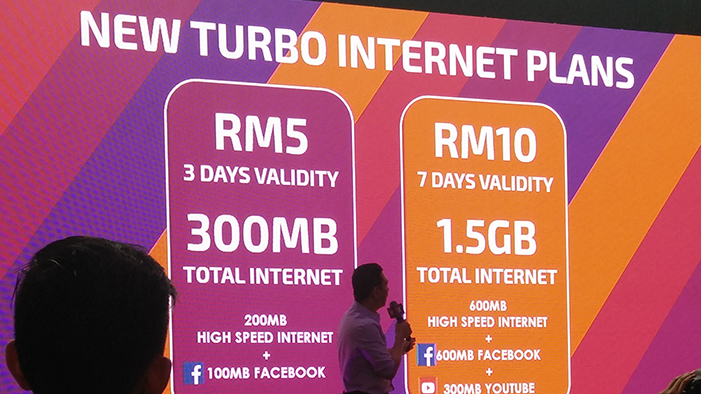 Today, Celcom Axiata Berhad Malaysia introduced the new Xpax Turbo that offers free up to 10 GB of Internet Being Hantu every month plus free Facebook and YouTube with Internet Plan subscription.
With the rising trend of video streaming by the users during nights, Xpax Turbo offer a prepaid internet plan at only RM10 with 1.5 GB data. The plan will be available for 7 days each reload and user also can enjoy free up to 10 GB Internet Being Hantu every month, or 333 MB per day, from 1 am to 7 am.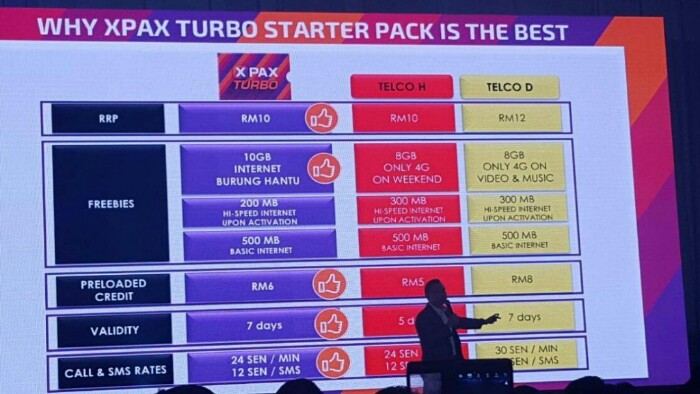 There's total of five internet plans selection that come with free Facebook and YouTube, ranging from RM5 to RM80. The plans include the 3-day plan at RM5 (300MB), the weekly plan at RM10 (1.5GB), whilst the Monthly plans at RM30 (4GB), RM50 (9GB) and RM80 (15GB).
Other features from Xpax Turbo Internet Plan include FREE unlimited music with Yonder Music and FREE basic internet for social chat such as WhatsApp, WeChat and Facebook Messenger.
Xpax Turbo will retail at only RM10 and users will also get an introductory offer of FREE 200MB Hi-Speed Internet with RM6 preloaded airtime and a 24sen/min call rate.