New leak details camera sensors used in Samsung Galaxy S20 series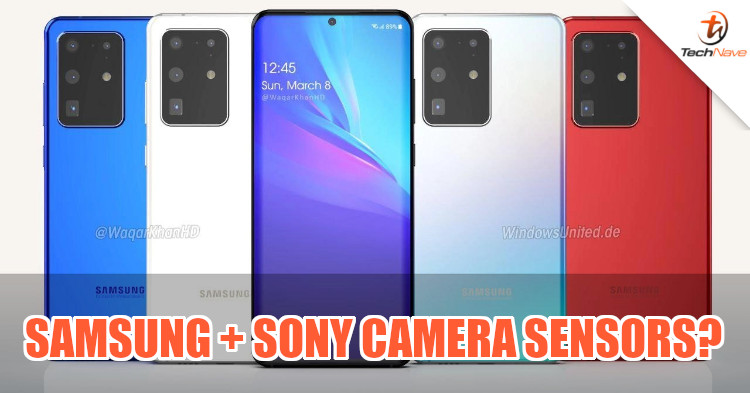 Image courtesy of Waqar Khan/Windows United
There's certainly been plenty of leaks and rumours of the Samsung Galaxy S20 series in the lead up to its launch next month. We previously covered a leak from Ice Universe, who listed the specs of the cameras to be used in the three devices. Now, we have another leak that details what camera sensors are used.
Ice Universe posted a new leak on Weibo, where he claimed that the three Samsung Galaxy S20 devices will use a total of 10 different camera sensors between them. Specifically, the Sony IMX374, IMX516, IMX518, IMX555, and IMX586, as well as Samsung's S5K2L3, S5K2LA, S5KGH1, S5KGW2, and S5KHM1. If you're interested in the details, we've included links to the sensor specs for Sony and Samsung. Do note that the one for Sony is not an official one, but was sourced from Wikipedia.
Moving on, the list of camera sensors is not all we have. GSMArena has created a table showing the breakdown for the camera sensors in all three devices. For example, the Galaxy S20 Ultra's rear camera setup consists of the S5KHM1, which is a 108MP sensor, along with a 48MP IMX586 zoom lens, 44MP S5KGH1 ultrawide-angle lens, and IMX518 Time-of-Flight (ToF) lens.

Screenshot courtesy of GSMArena
With all the leaked details we've been getting, you probably have a better idea of which Galaxy S20 phone you would want by now. If you've made your choice, let us know what it is on our Facebook page! Also, remember to stay tuned to TechNave.com for more updates on this.
Samsung Galaxy S20 Ultra Specs & Price >