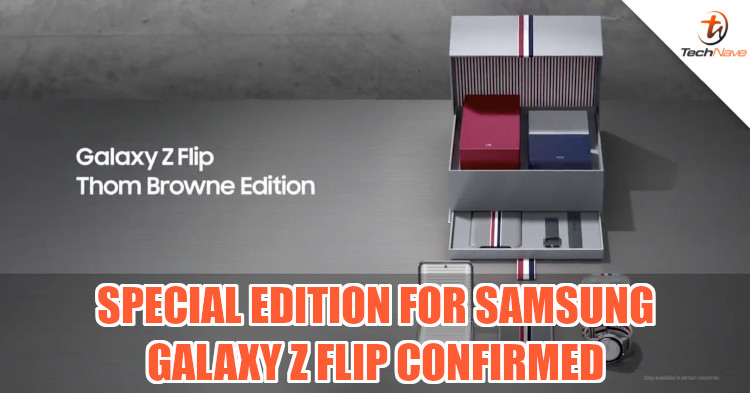 There's always someone out there who loves the fancy stuff and Samsung wants to cater to them. In a new leak, it was revealed that Samsung could have a Galaxy Z Flip Thome Browne Edition. This is essentially a bundle that will include the phone and a few goodies.
The promo video was first leaked by WalkingCat (@h0x0d) on Twitter, introducing the special edition Galaxy Z Flip with an alternate design. It comes with a silver frame with blue, white, and red stripes running down the centre of its back. In addition, it will be bundled with what seems to be a Galaxy Buds and Galaxy Watch Active 2 with the same design scheme.
a detour pic.twitter.com/AirJTtIn3h

— WalkingCat (@h0x0d) February 10, 2020
With all the new promos and ads we've been seeing on the Galaxy Z Flip, it's obvious enough that Samsung has a lot of expectations for the device. Although it was confirmed that it only runs on a Qualcomm Snapdragon 855 chipset, it's still likely to be a very good flagship device. With that said, what are your thoughts on the device so far? Let us know on our Facebook page and stay tuned to Facebook for more news.