New research reports decline of global smartphone shipment by 17% in Q1 2020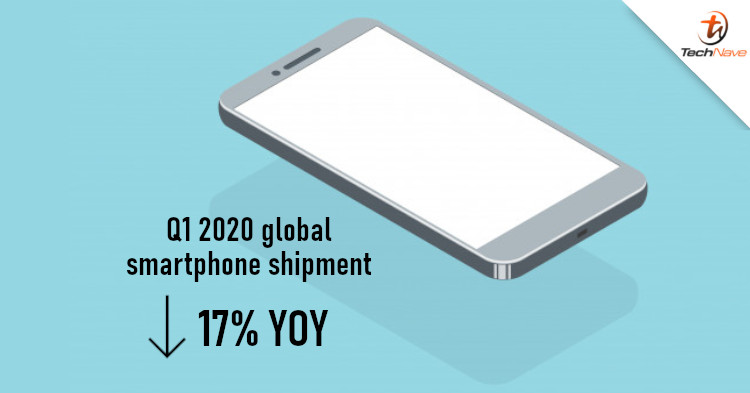 It doesn't take a genius to realise that industries all over the world are being affected by the COVID-19 pandemic. But it isn't until we see actual reports that we know the extent of the effects. A new research report has tallied the global shipment for smartphones in Q1 2020 and found a significant decline compared to the first quarter of 2019.
According to Strategy Analytics (via ITHome), the global shipment for smartphones fell by 17% in Q1 2020 compared to Q1 2019. Specifically, Q1 2020 saw a total of 274.8 million units sold versus the 330.4 million units sold in Q2 2019. This is said to be the worse quarterly performance in the history of smartphones.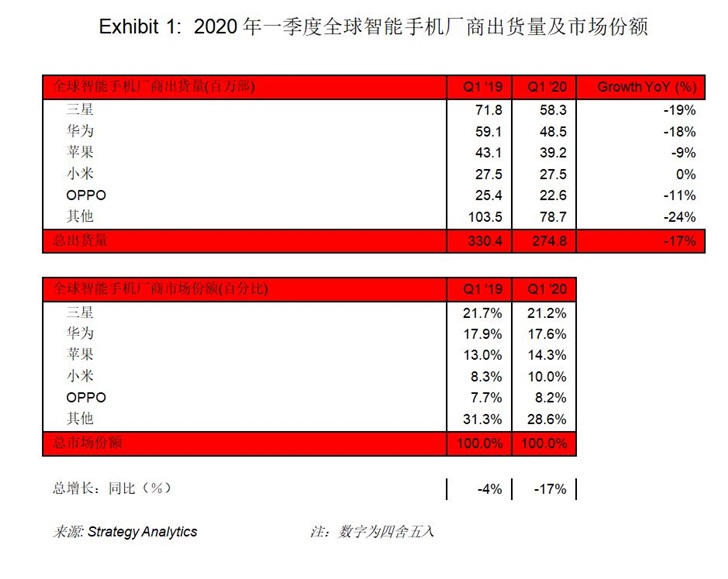 In terms of market positioning, Samsung maintained its lead at 21.2% of all shipments. This is followed by Huawei at 17.6%, Apple at 14.3%, Xiaomi with 10%, and OPPO with 8.2%. Despite maintaining its lead, Samsung saw the biggest hit to its sales volume, with a difference of 13.5 million units year-on-year.
At the rate we're going, Q2 2020 will likely suffer a drop in global smartphone sales as well. But if there's one good thing that may have come from the global crisis, it would be how many people have learned how to better manage their budgets. How about you? Has there been a change in your purchase habits due to the pandemic? Let us know on our Facebook page and stay tuned to TechNave.com for more news.