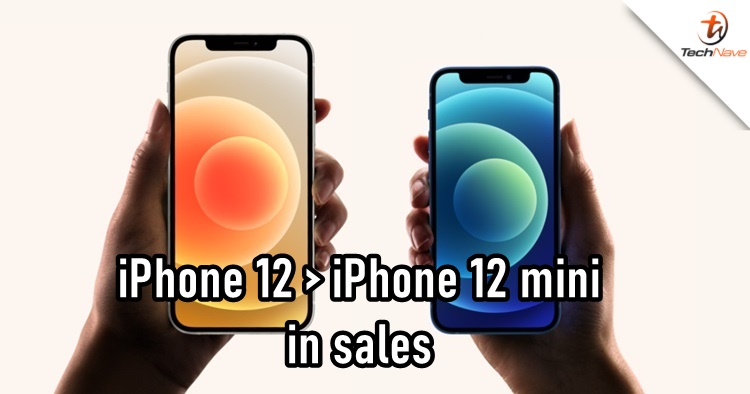 2020 was an interesting year for Apple because it was the first time that they released four iPhone 12 variants globally. Many would think the iPhone 12 mini would be the best selling out of the bunch but according to the Consumer Intelligence Research Partners (CIRP), that's not the case.
From the chart below, the iPhone 12 mini is taking up 6% of the total sales. As opposed to the iPhone 12, it was the best selling model with 27% and so you can imagine Apple's (hidden) disappointment that the marketing strategy didn't work as intended. It was also noted that the iPhone 12 Pro and 12 Pro Max aren't too far behind the iPhone 12 in sales percentage as well.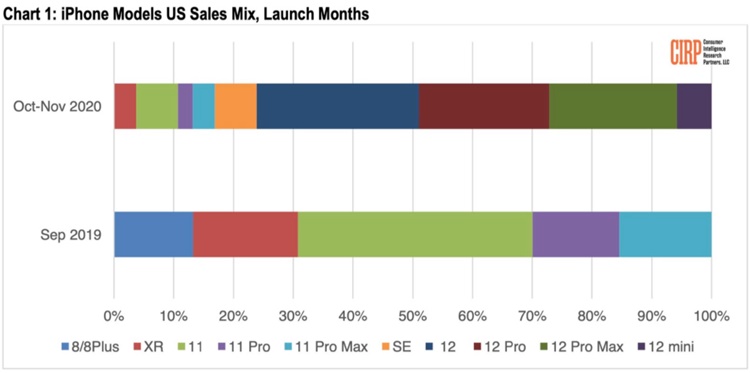 Josh Lowitz, CIRP Partner and Co-Founder thinks that the reason why the iPhone 12 mini might not have performed is that there was already a new iPhone SE model last year. Not to forget, the iPhone 11 and iPhone XR are still around with slashed price tags once the iPhone 12 series was released. With that said, this could have complicated the lineup choices for the consumers.
Despite that, the iPhone 12 series did a better sales performance than the iPhone 11 series. In fact, it was quite a big jump with a 76% vs 69%. The iPhone 11 was also the best selling model of 2019, accounting 39% of sales beating the iPhone 11 Pro and 11 Pro Max. Stay tuned for more trending tech news at TechNave.com.