NewsBytes #14 - Maxis Inspire, Samsung Studio9, GrabPay, GrabFood, and more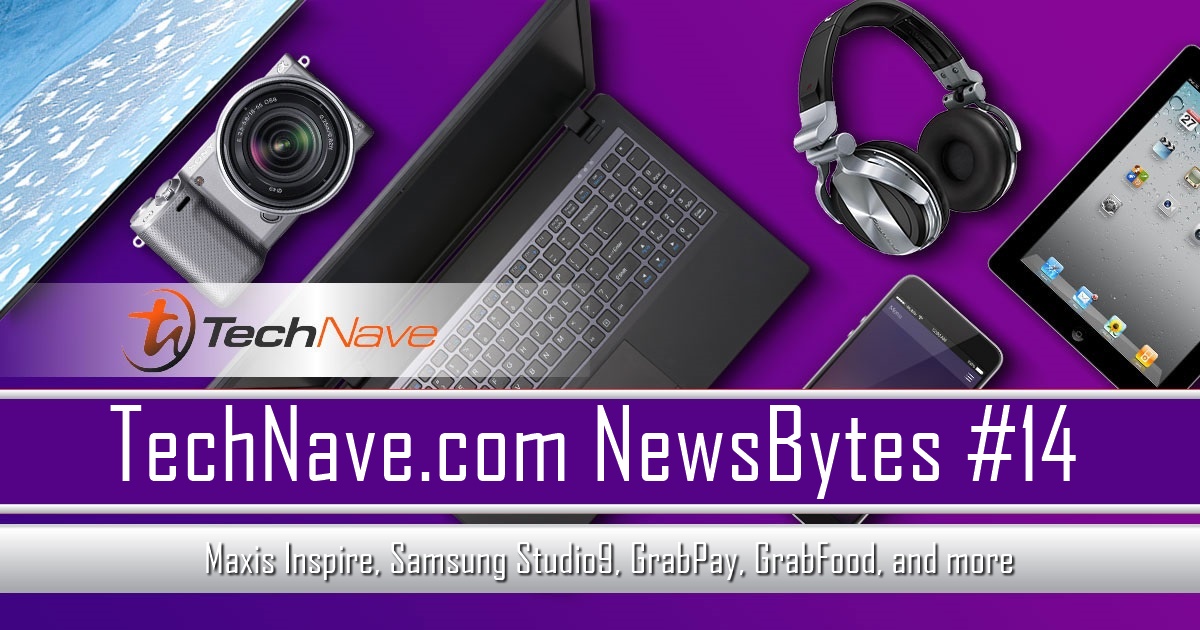 eKelas and Inspire with Maxis
Somewhere in the exterior part of Kuching, Sarawak, Maxis has initiated a Pusat Internet Kampung Quop or in other words, eKelas which the company has been running since early January this year. So during Teachers' Day on 16 May 2018, Maxis paid tribute to the teachers by organising a lunch for them and community members.
"What we have seen in Kampung Quop today is a clear example of what the power of technology can do for education, especially in under-served locations. With eKelas, students in multiple locations will have direct access to the same experienced teachers, live tutorials and the opportunity to participate in competitions, motivational talks and holiday camps. It's a fun way to learn and it's free to sign up for everyone. We are really pleased to see the active participation in eKelas in this Pusat Internet, and we thank all the teachers for the critical role that they have played in this programme," said Alex Bong, Maxis Head of Sarawak region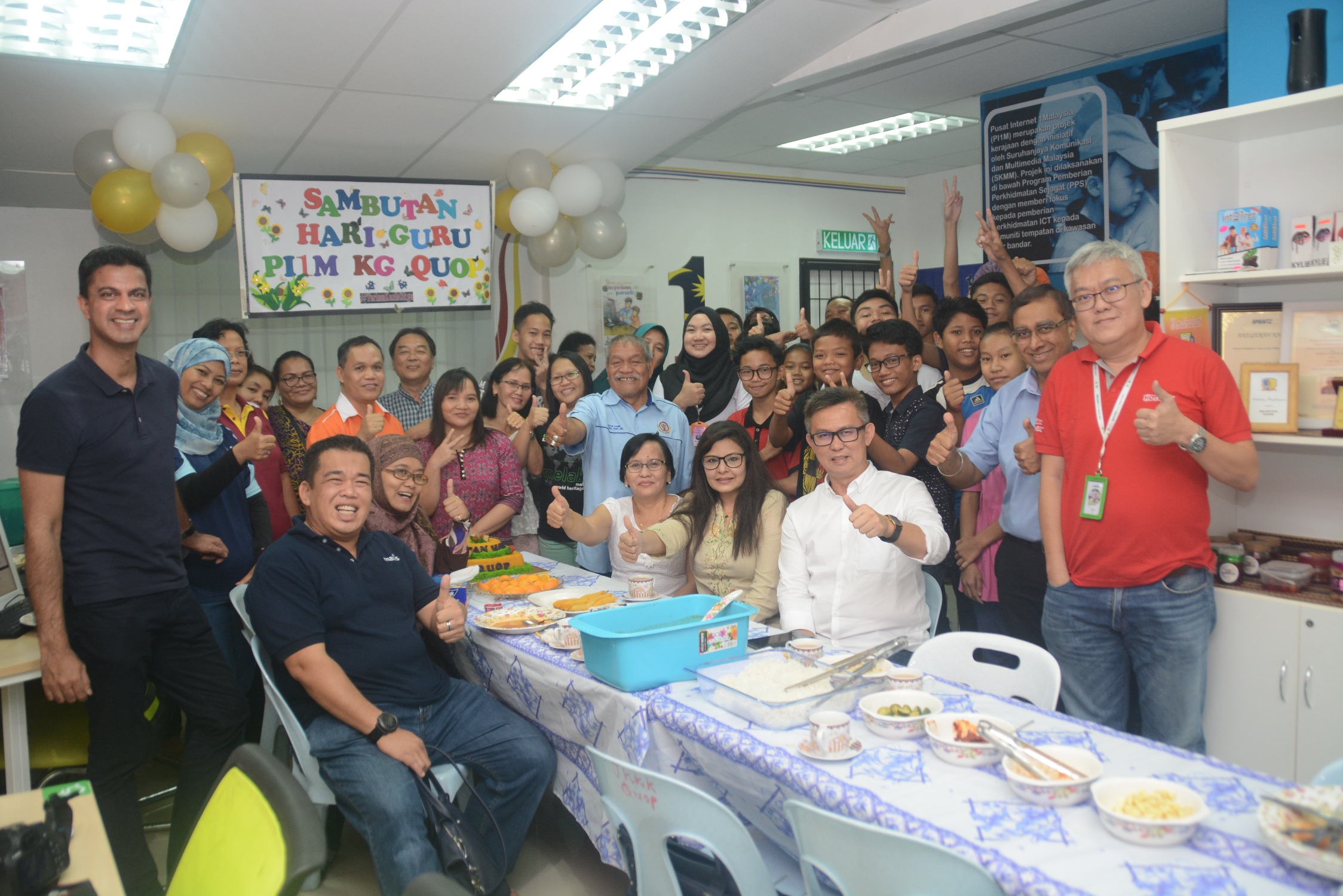 The Maxis team together with Kg Quop's community members at the Pusat Internet following the eKelas showcase
On the other hand, Adzhar Ibrahim, Maxis Head of People and Organisation hosted an event called the Maxis Inspire series. It's a platform "for those who always wanted to shake things up at work, bring ideas to life, or create an impact on society. We wanted to create a platform that can offer firsthand insights from entrepreneurs and exposure to how an entrepreneurial mindset can impact one's career, company or the community."
If you're an entrepreneur and this is what you're looking for, you can head over to Maxis Inspire page to learn more.
Samsung Studio9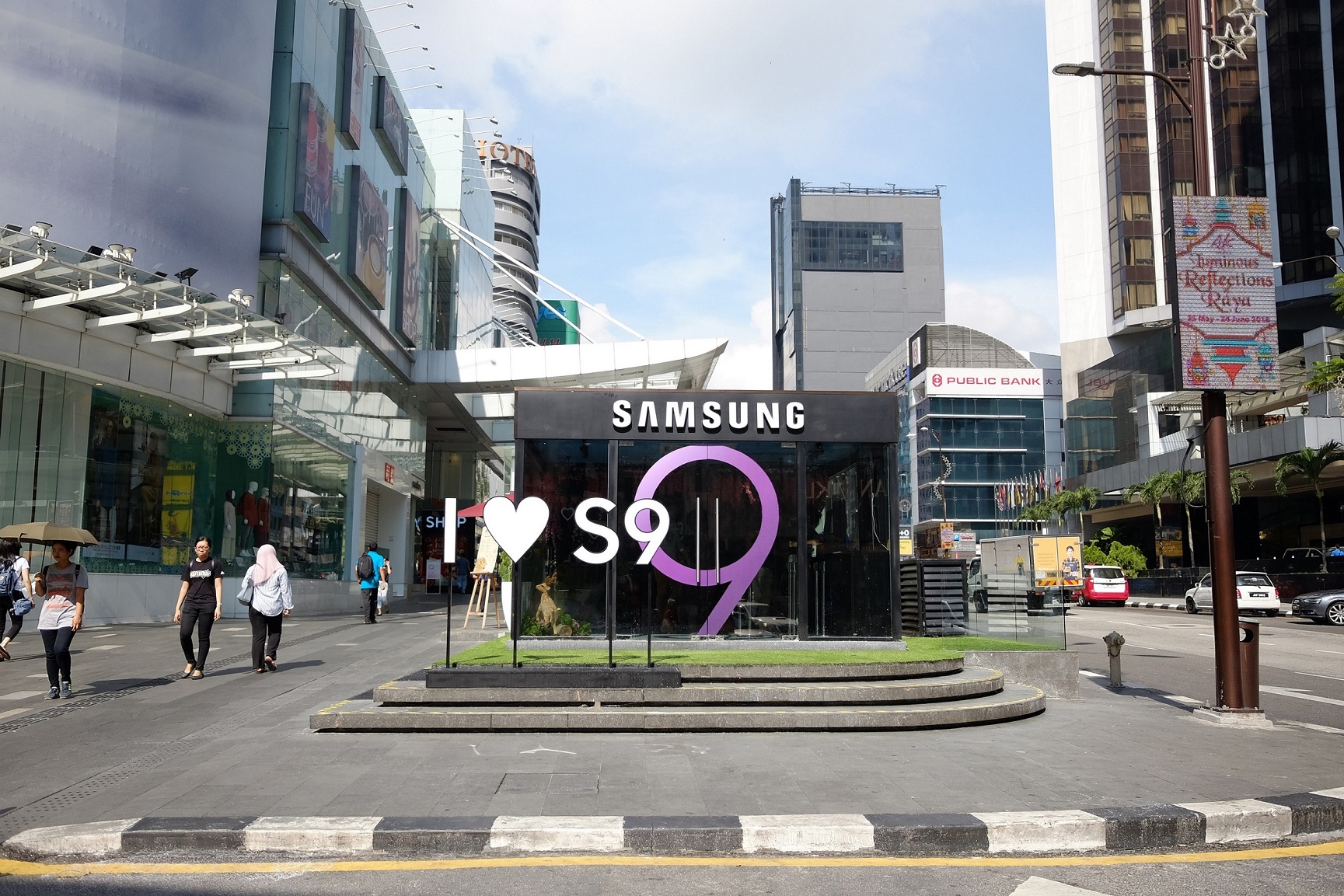 Moving back to the concrete jungle of Kuala Lumpur, Samsung Malaysia Electronics has renovated its studio again in front of Fahrenheit 88. Inspired by the spring season, Studio9 is decorated with blooming flowers all around and it showcases the latest Galaxy S9 and Galaxy S9+ for the public. The public can try out its unique camera features, such as recording in Super Slow-mo, depth of field effect and more.
Also, starting now until 31 May 2018 (10AM - 10PM), you can record your "Moment of Spring" in Super Slow-mo with either the Galaxy S9 or Galaxy S9+ can walk away with a pair of movie tickets! All you need to do is upload the video on Instagram with hashtag #TakeItSloMalaysia. Sap sap water lah!
GrabPay and GrabFood initiated
What do Grab and Maybank have in common? Nothing much, but they just announced a new partnership with each other. This strategic partnership will allow everyone to have the benefit of mobile payments to cash-first consumers and merchants, increasing the usage of GrabPay.
With GrabPay, Malaysians can use GrabPay as a mobile wallet to conduct both payments at Maybank's key merchants and top-up their mobile wallet directly from their bank accounts. Maybank consumers who use GrabPay as a payment method for rides and other services on Grab will also receive exclusive benefits. To read the full story, you can visit their blog here to check it out.

(Left side) L-R: Michael Foong, Datuk Farid Alias, Anthony Tan and Ooi Huey Tyng
(Right side) GrabFood
On the other hand, GrabFood which is currently in beta (both iOS and Android) will officially launch on 28 May as the latest food deliverer platform. At the moment, it's available in Mont Kiara, Sri Hartamas, Bukit Damansara and Bangsar, but the company will add five more areas which are Kampung Baru, Chow Kit, KL City Centre, Titiwangsa and Setiawangsa. There will be more added to the list in the future so stay tuned for that.
New Two-factor Authentication for Facebook
Two-factor Authentication (2FA)? Yup, seems like Facebook is looking into new ways to help their billion plus of users to navigate better safety and security practices. The 2FA is an extra layer of protection for your personal Facebook account and it's said that users are no longer required to register a phone number to use it too. Ultimately, this feature will give people more choices and easier to improve the security of their accounts.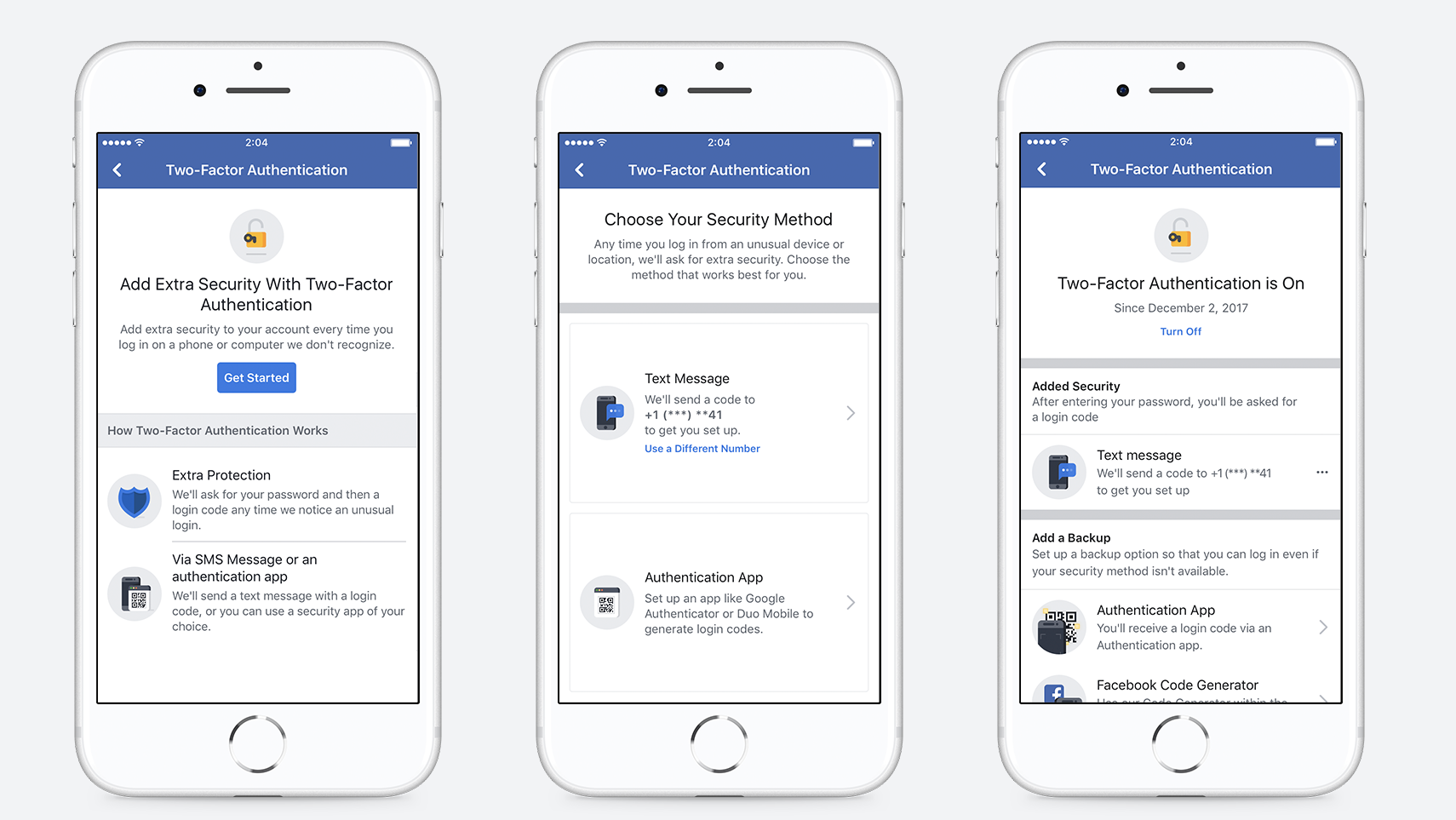 To understand how the 2FA set up on Facebook works, you can visit the following link here and check it out.
Tik Tok is number 1 on Apple and Google Play Store
Meanwhile, Tik Tok, an international trendy short video app has just reached number 1 in the iOS App Store and Google Play Store in Malaysia. Thanks to the latest duet feature as well as other trending challenges, it quickly gained popularity and it's now the most downloaded app worldwide in Q1 2018. Not only it has caught the attention in Malaysia, but also South Korea, Japan and other countries in Southeast Asia as well.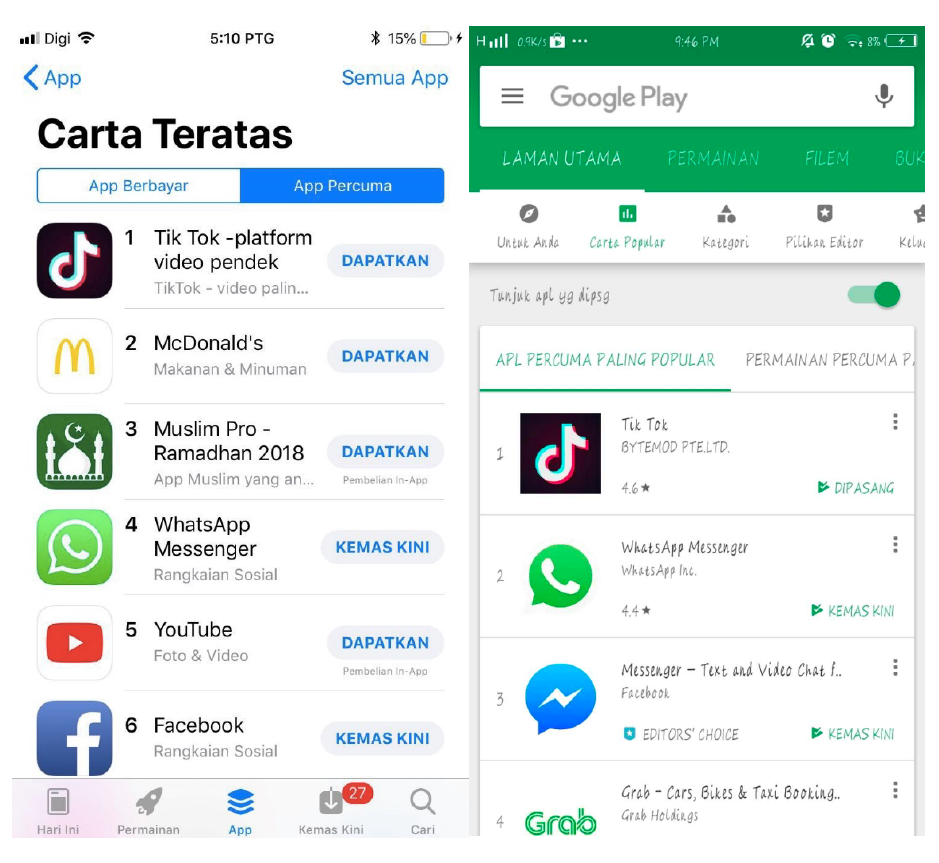 To celebrate this occasion, Tik Tok has customized a new sticker specially made for Malaysia users - the "Bunga Raya", Malaysia's national flower. There are other hot stickers too including Malaysia national flag and its iconic landmark Petronas Twin Towers, which have been booming in popularity among the young generation and have been used for over 35,000 times.
Boost promo on Ramadhan and Raya with KUEHKITA
For other promotional news, Malaysia Airports has just joined forces with e-wallet service provider Boost. During the promotional period between 22 May to 30 June 2018, Boost is offering a special where shoppers are entitled to receive up to 50% cash back the next working day. This only happens if they use the Boost Application to pay for their transactions at all participating Malaysia Airports retail and F&B outlets, such as DOME, Burger King, The Chicken Rice Shop, Dunkin Donuts, Fukuya, WHSmith and many more.
From 22 May to 30 June 2018, BOOST is offering a special promotion where shoppers are entitled to receive up to 50 per cent cashback on the next working day whenever they use the Boost Application to pay for their transactions at all participating Malaysia Airports retail and F&B outlets, such as DOME, Burger King, The Chicken Rice Shop, Dunkin Donuts, Fukuya, WHSmith and many more which you can read all about it right here.
HMD Global raises USD 100 million to fuel its next phase of growth
In other news, HMD Global is proud to announce that it has raised an additional USD 100 million from multiple investors to scale business operations. Led by Geneva based, Ginko Ventures via Alpha Ginko Ltd., with participation from DMJ Asia Investment Opportunity Limited and Wonderful Stars Pte. Ltd., a subsidiary of FIH Mobile Ltd., this is to fund the company's growth in its second year, particularly Nokia's game plan this year.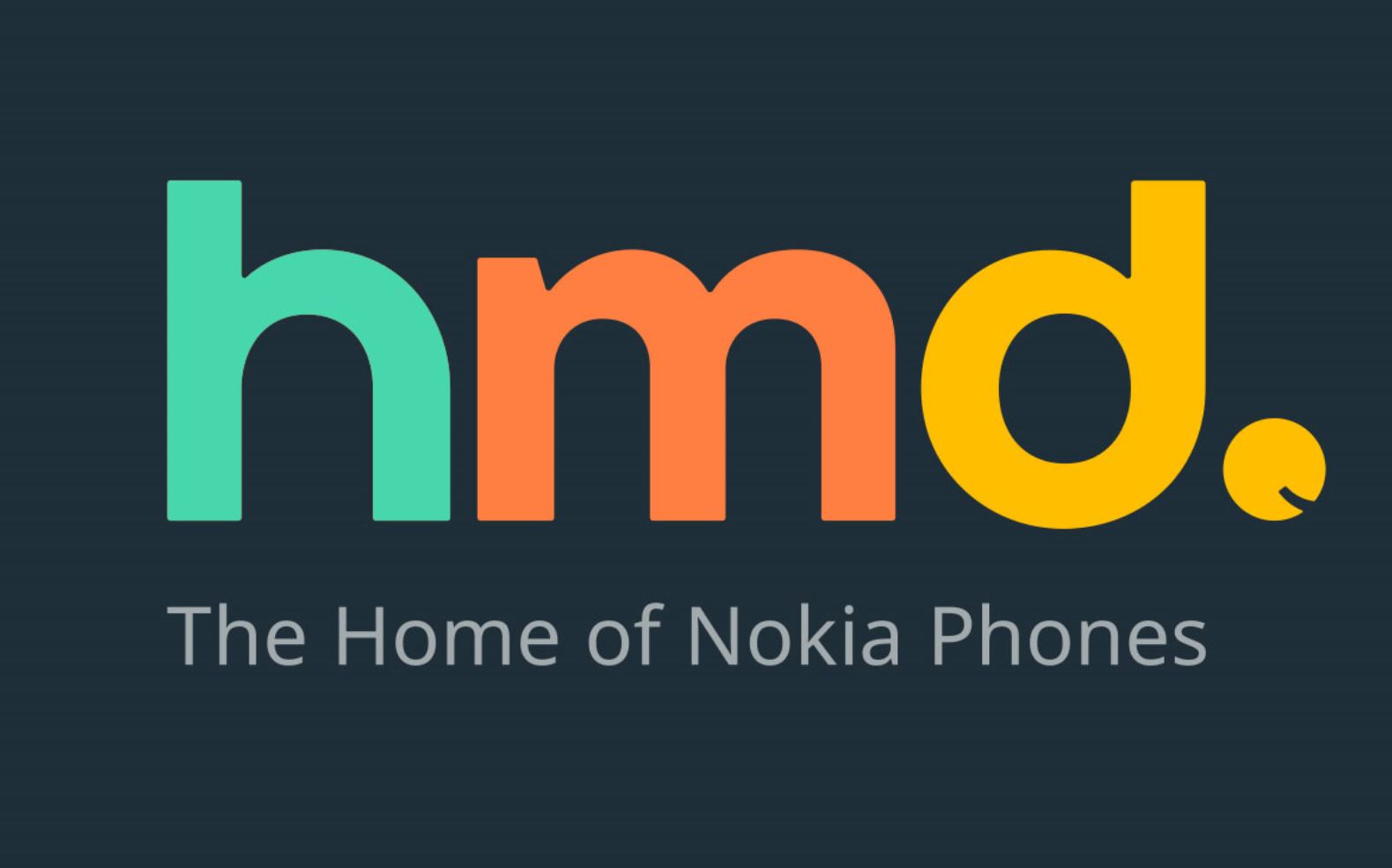 "We are thrilled to have these investors join us in our journey to script the next chapter of Nokia phones. It is our ambition to deliver great smartphones that delight our fans while staying true to our Finnish roots and the hallmarks that the Nokia brand has always been known for. We aim to be among the top smartphone players globally and our success to date gives us the confidence to further continue on a growth path in 2018 and beyond." said Florian Seiche, CEO, HMD Global.
To read the full story, visit their website here to check it out.
Telenor Youth Forum 2018 entry is now open
Finally, Digi Telecommunications Sdn Bhd (Digi) is currently searching for two inspiring youths to represent Malaysia in its sixth Telenor Youth Forum. Now open for applications, the two participants can join other young leaders from seven of Telenor's markets across the world to seek innovative solutions that are able to drive real change in the world and help reduce inequalities by using digital technology.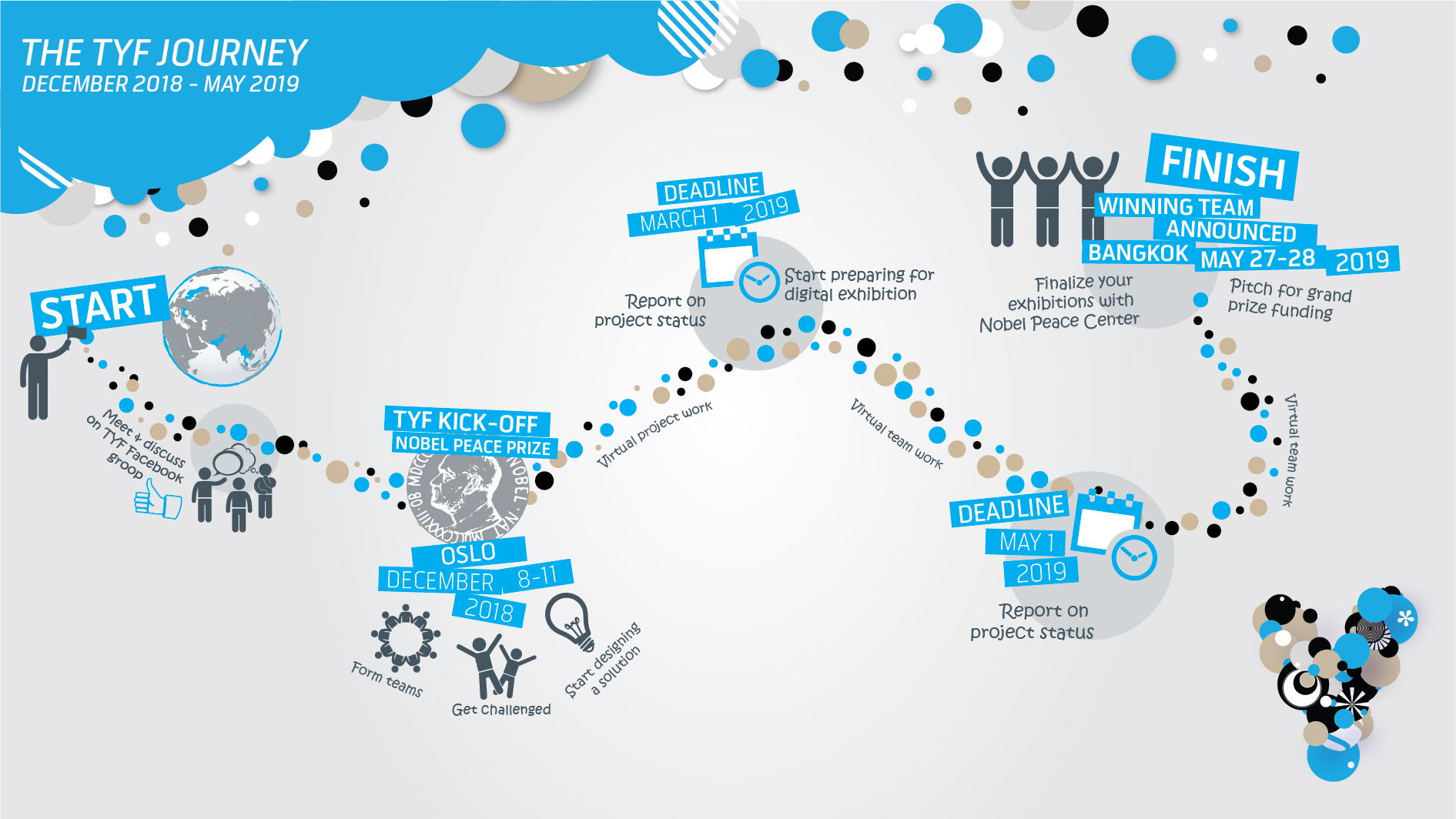 The Telenor Youth Forum (TYF) is a year-long global programme designed and hosted by Telenor Group and the Nobel Peace Center (NPC). If you're interested or you know someone who would love to join, you can visit the official Telenor website here and apply.
Stay tuned for more Newsbytes at TechNave.com.