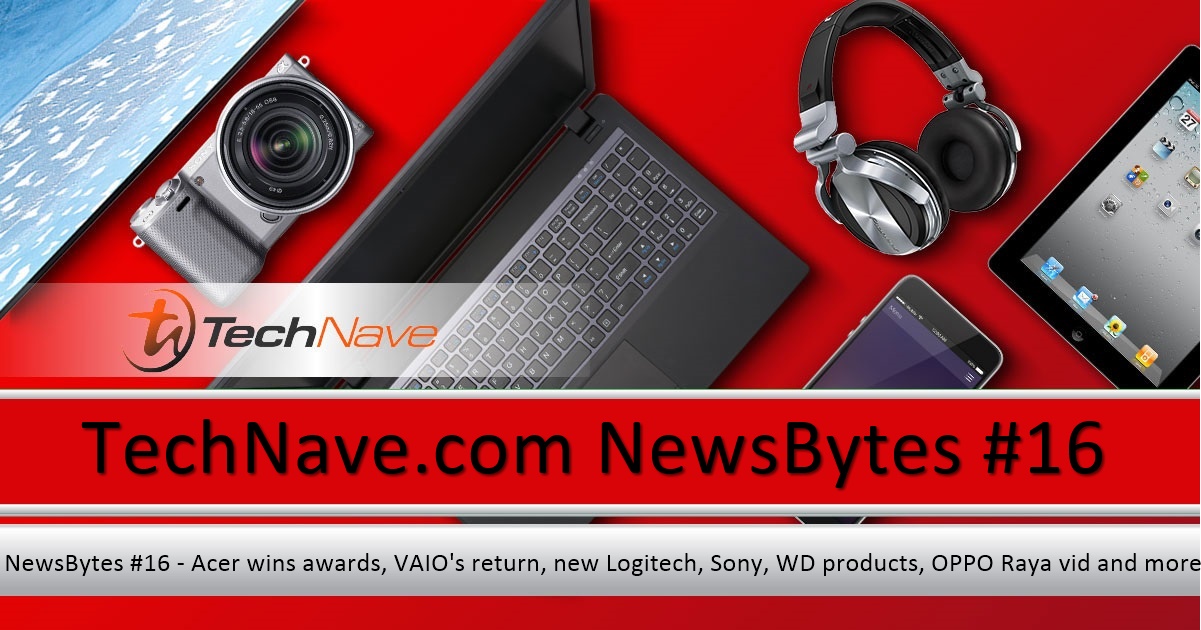 Acer Chromebook 11 Wins Gold at Computex d&i Awards 2018
During the Computex 2018 event, Acer managed to win several golds and awards. First, they got the d&i gold award for best design with the Chromebook 11, Chromebox, Swift 7 and Switch 7 Black Edition - a total of 4 d&i awards. In addition to that, the Air Monitor, Windows Mixed Reality Headset and Leap Beads are also honoured with Computex Best Choice Awards.
The award is a collaboration between iF Design of Germany and TAITRA (Taiwan External Trade Development Council), as well as co-organized by TCA (Taipei Computer Association), in the fields of IoT, gaming, and mobile communications. Anyway, congratulations to Acer!
VAIO returns to Asian markets in partnership with Nexstgo
At the same time, it was also announced that VAIO is making a return to the Asian market together with Nexstgo. The initiative will oversee the business in Asia, manufacturing, sales and marketing as well as customer service for VAIO laptops in Hong Kong, Malaysia, Macau, Singapore and Taiwan markets.
"Nexstgo is energetic and is strong in Research and Development (R&D) capabilities. What's more, they understand the VAIO brand and the products very well and we see their efforts in capturing the commercial market through business-to-business (B2B) marketing. We are confident that Nexstgo will successfully re-introduce and expand the VAIO business in various Asian markets." said Ryosuke Akahane, Executive Vice President of VAIO Corporation.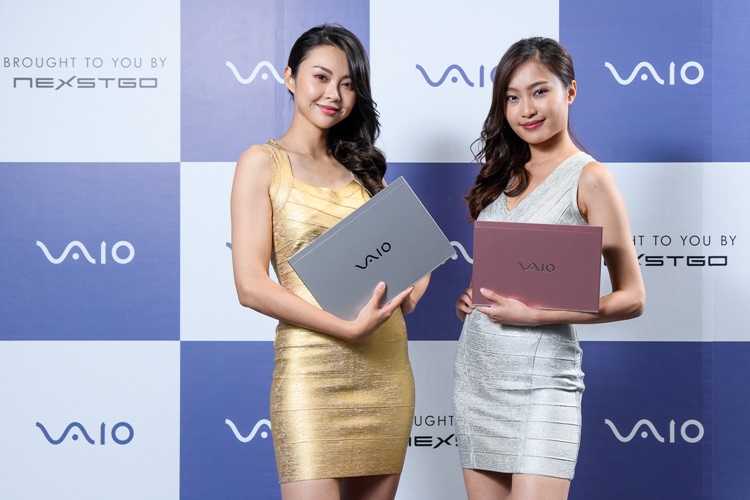 Welcome back, VAIO!
Logitech G Unleashes New Wireless Gaming Mouse - G304
Meanwhile, Logitech G also announced a new gaming mouse called the G304. It didn't show up at Computex 2018, though, but at least we got to know that it will be available at Logitech's authorised resellers in Malaysia in July 2018 for a suggested retail price of RM199.
Using LIGHTSPEED wireless technology and the HERO (High-Efficiency Rated Optical) sensor, it's said to achieve 10x the power efficiency when compared to the previous generation of gaming mice. Housing 400 IPS precision and sensitivity up to 12,000 DPI with no acceleration or smoothing, the gaming mouse have no problem going up to 250 hours of continuous gameplay at a 1ms report rate in Performance mode on just one AA battery. Damn son!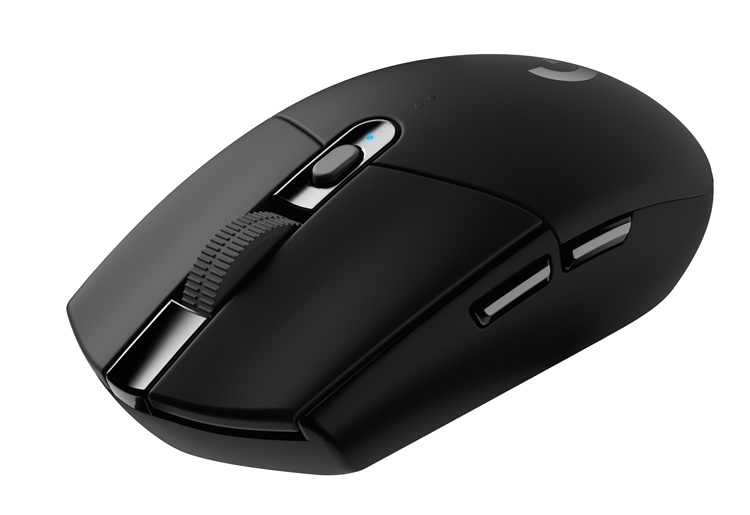 You can find out more information about it here
Sony Introduces the New Cyber-shot RX100 VI and VCT-SGR1 Shooting Grip
Sony also released two new products - a new Cyber-shot RX100 VI (DSC-RX100M6) camera and a VCT-SGR1 Shooting Grip. According to Sony, the RX100 VI will be available in Malaysia from July 2018 onwards while the VCT-SGR1 will only be in selected Asia Pacific markets from August 2018 onwards.
The new RX100 VI camera is the first of all the RX100 models to include a high magnification zoom lens, as it packs in a ZEISS Vario-Sonnar T 24-200mm1 F2.8 – F4.5 lens which has become a hallmark for the series. As for the shooting grip, it was specially made for the RX0 and RX100 series of camera, which is perfect for a vlogger's lifestyle.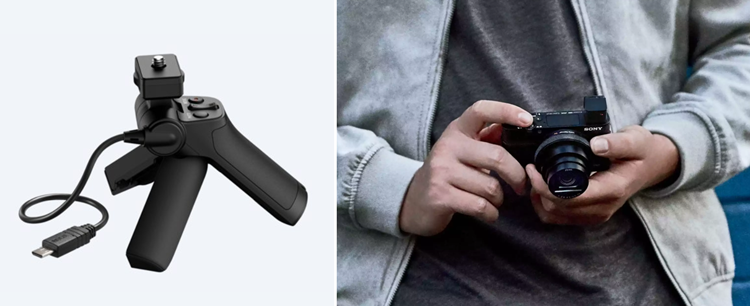 The VCT-SGR1 Shooting Grip (left) and RX100 VI (right)
For more information, you can check out the RX100 VI and VCT-SGR1 Shooting Grip at their respective websites.
Get your daddy a gift by Western Digital
Do you know what's on 17 June 2018? It's Father's Day! Western Digital is putting up some gifts that your dad might like (hopefully). Among the products are SanDisk iXpand Base, a device that charges and back up all iPhone storage, My Cloud Home, a personal cloud storage that enables you to backup your phone storage through a My Cloud Home app, and a My Passport SSD, a sleek and slim designed portable SSD.
Prices and availability vary for these products. For the SanDisk iXpand Base, it's available at Apple Premium Reseller stores, 11street, Lazada and Shopee from RM369 at 64GB, RM529 at 128GB and RM899 for 256GB. The My Cloud Home is available at all leading IT and consumer electronics stores across Malaysia starting from RM739 for 2TB, RM839 for 3TB, RM1059 for 4TB, RM1459 for 6TB and RM1799.00 for 8TB. Finally, the last item is backed by a 3-year limited warranty at selected retailers and distributors for RM2099 for 1TB, RM1039 for 512GB and RM579 for 256GB.

(L-R) SanDisk iXpand Base, My Cloud Home and My Passport SSD
OPPO Iklan Raya 2018 - Setulus Kasih Di Sisimu
Alright, enough of products. Now we go back to Bolehland with its upcoming Hari Raya festive season. As many brands do, they will definitely release a Raya video and OPPO Malaysia is one of them. Titled "Setulus Kasih Di Sisimu", the video is about four different people struggling in certain situations before the Raya celebration and then getting help from unexpected strangers.
For a video production point of view, it's pretty well made but we can't help but notice the awkward slow-mo at the 1.21-minute mark just to show off the OPPO device (lol) since the characters are already holding it. Well anyway, kind of touching at the end.
Kaspersky Lab sets Malaysian record and wins two awards
Finally, your friendly neighbourhood security, Kaspersky Lab has set a Malaysian record of anti-virus for mobile devices activated at an event, as well as winning two Networks Asia Information Management Awards. What's the deal with the new record? Well, during the company's 20th-anniversary event and partnership with Tunku Abdul Rahman University College, 1931 of its anti-virus for mobile devices were activated at an education and awareness program. The anti-virus apps include Kaspersky Internet Security for Android and Kaspersky Password Managers for iOS devices for smartphones and tablets.
Then at the Networks Asia Information Management Awards, the company was voted the winners of APT Protection and Threat Lifecycle Management categories. This was the vote of confidence from 100 CIOs, IT directors, and heads of data centres and security from the Asia Pacific region. It is their second time winning an award for Cyber Security Solutions.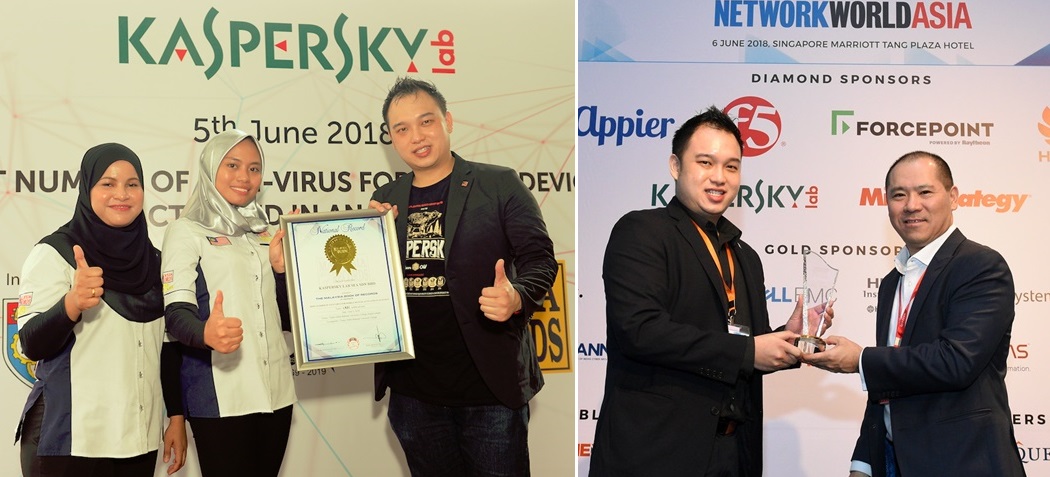 (Left pic) - Representatives from the Malaysia Book of Records, Ms Nurasyikin Ramli, and Mdm. Siti Hajar Johor, presenting the record certificate to Jesmond Chang, Kaspersky Lab Head of Corporate Communications, APAC during the event in Tunku Abdul Rahman (TAR) University College
(Right pic) - Craig Chu, CIO ASIA of Westpac International presented an award for Threat Lifecycle Management to Jesmond Chang, Head of Corporate Communication, APAC, Kaspersky Lab at the Network World Asia Awards
That's all for this week, stay tuned for more Newsbytes at TechNave.com.