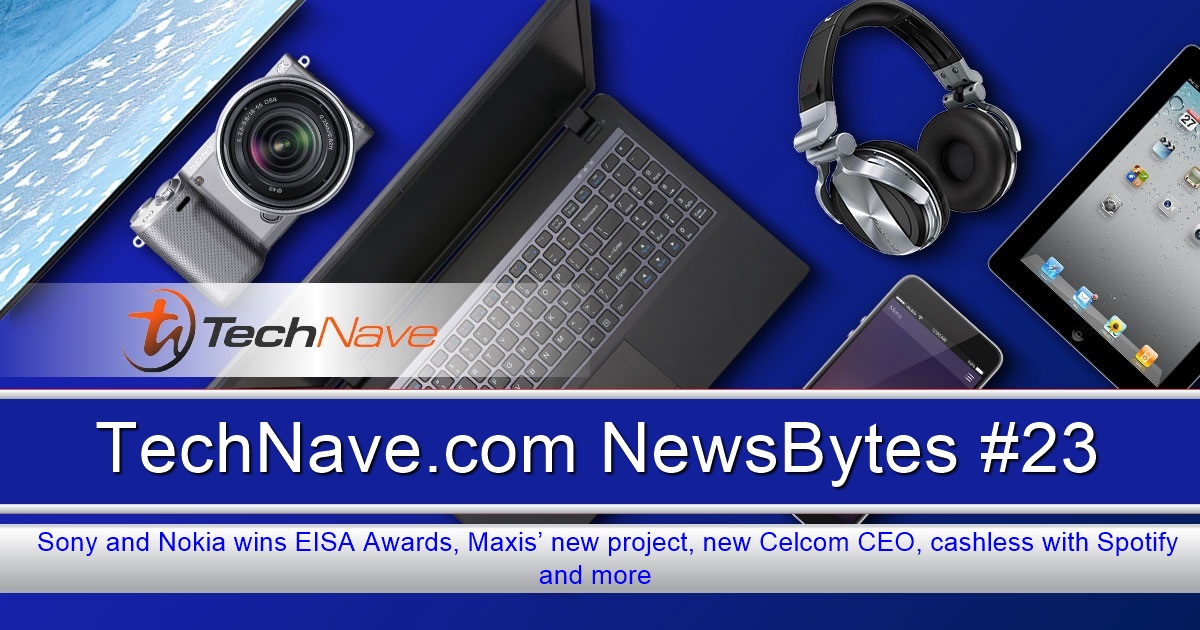 Sony and Nokia wins EISA Awards
Another week has gone by and a lot has happened these past few days. Starting with our favourite brands, Sony and Nokia have picked up some awards from the European Imaging and Sound Association (EISA). Sony won a total of 7 awards, which their DSLR lineup has dominated including the α7 III and α7R III that won EISA Camera of the Year 2018-2019 and EISA Professional Mirrorless Camera 2018-2019 respectively.
As for Nokia, the Nokia 7 Plus has been chosen as the Consumer Smartphone of the Year. You can check out the rest of the EISA winners on EISA website here. Once again, congratulations to both Sony and Nokia!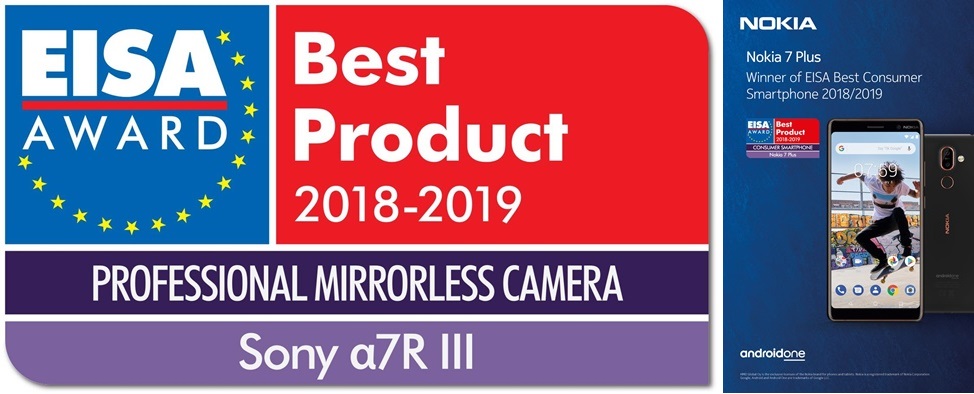 Here's the rest of the list of awards that Sony won:
EISA Superzoom Camera 2018-2019: RX10 IV
EISA Mirrorless Wide-angle Zoom Lens 2018-2019: FE 16-35mm F2.8 GM
EISA Mirrorless Telezoom Lens 2018-2019: FE 100-400mm F4.5–5.6 GM OSS
EISA Best Buy UHD Blu-Ray Player 2018-2019: Sony UBP-X700
EISA Premium Projector 2018-2019: VPL-VW760ES
Maxis' Endangered Malaysians project
Meanwhile, Maxis is having a project that has nothing to do with Internet data but rather the wildlife. Called the Endangered Malaysians project, the company is working closely with the Department of Wildlife and National Parks (PERHILITAN) to support the conservation of endangered animals (such as orangutans, tapirs and tigers) in Malaysia. In addition, they are also working with Huawei and Malaysian photographers to celebrate the animals through technology and photography.
If you're interested in helping out this cause, you can visit maxis.com.my/KitaRakyatMalaysia -> Click on the "Make A Pledge" button on the website. For each pledge, Maxis will donate RM1 to PERHILITAN to aid their conservation efforts so that sounds like a great idea. Anyway, after you click on the said button, wait for a pop-up to appear with the option to share the photo and pledge on their Facebook profile. While you're at it, make sure you include the official hashtag #KitaRakyatMalaysia too.
For more information on the Endangered Malaysians project, you can also join them for an exclusive event at Ikano Power Centre, from 24 August to 2 September, 10 am to 10 pm as there will be a visual showcase of the endangered animals and park rangers from PERHILITAN will also be giving talks to the public.
Mohamad Idham Nawawi appointed as the new Celcom CEO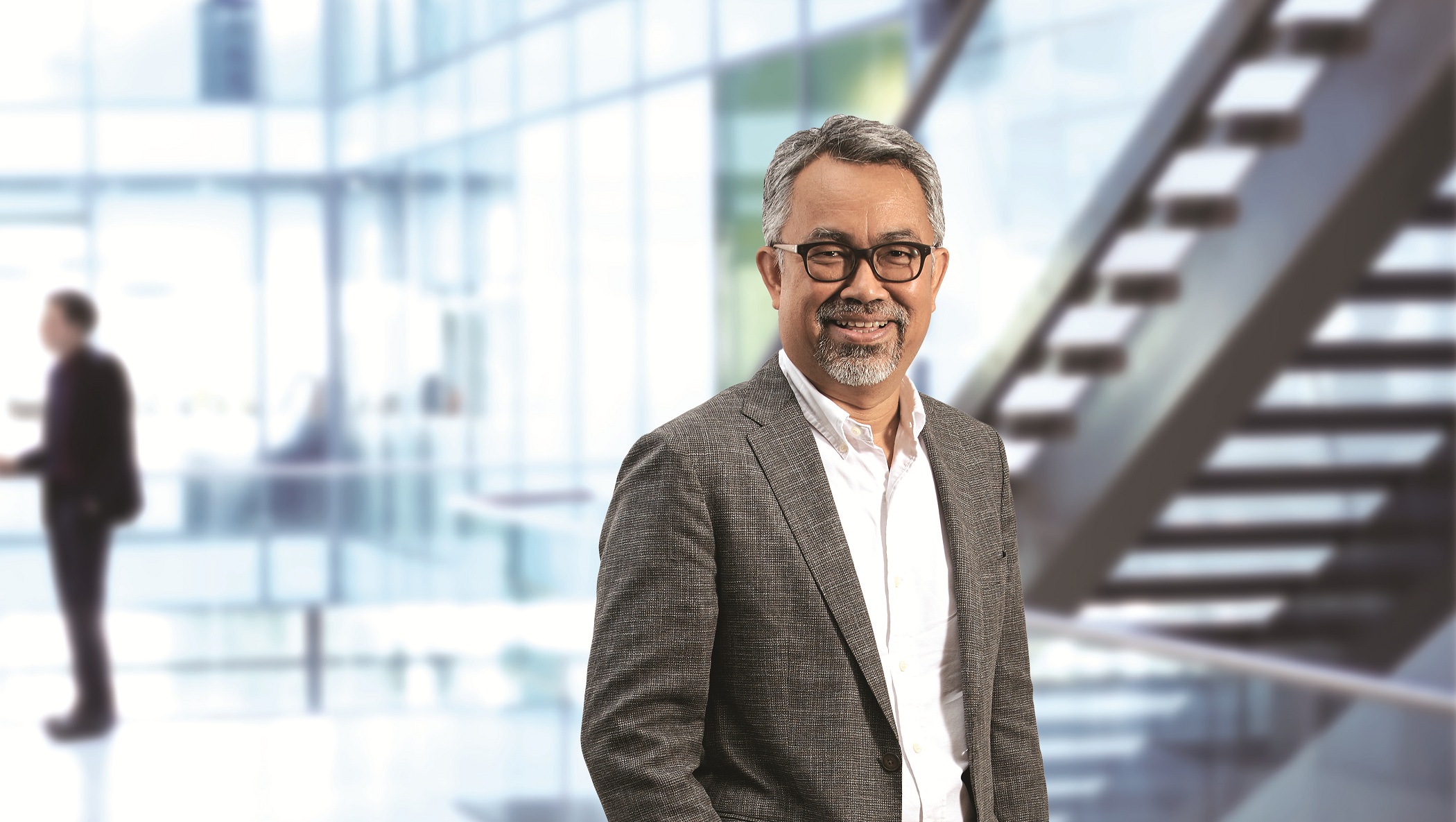 Celcom Axiata Berhad announces the appointment of Mohamad Idham Nawawi as the new Chief Executive Officer effective 1 September 2018
Also on Friday recently, Celcom Axiata Berhad (Celcom) has announced Mohamad Idham Nawawi as the new Chief Executive Officer effective 1 September 2018, taking over from Michael Kuehner whose tenure as CEO ends on 31 August 2018. Just so you know, it's not like the former CEO resigned but it's part of the original plan two years ago to appoint an internal talent for the next phase of transformation.
Tan Sri Jamaludin Ibrahim, the Chairman of Celcom and President & Group CEO of Axiata, said "We are pleased to welcome Idham as Celcom CEO. With his vast leadership and notable accomplishments in many roles, I am confident he will lead Celcom to the next level of transformation into a digital world as well as to pursue our profitable growth strategy. His decades of industry experience and familiarity with Celcom, being already a Board member, will certainly help him to move quickly in the transition".
Expect new changes from Celcom within the next couple of months, the new Celcom CEO has a good record of accomplishments such as leading the Transformation Program Office for Axiata 2.0 2012-2015, establishing the RM100 million Axiata Digital Innovation Fund for local entrepreneurs and has over 25 years of business and operations experience within the telecoms industry.
Create a Better Life with LG
Meanwhile, LG Electronics Malaysia was busy showcasing their new product line-up for the homes. Under the theme "Create a Better Life", the products that were showcased are award-winning OLED TVs, Super UHD TV, InstaView Refrigerators and TWINWash washing machine.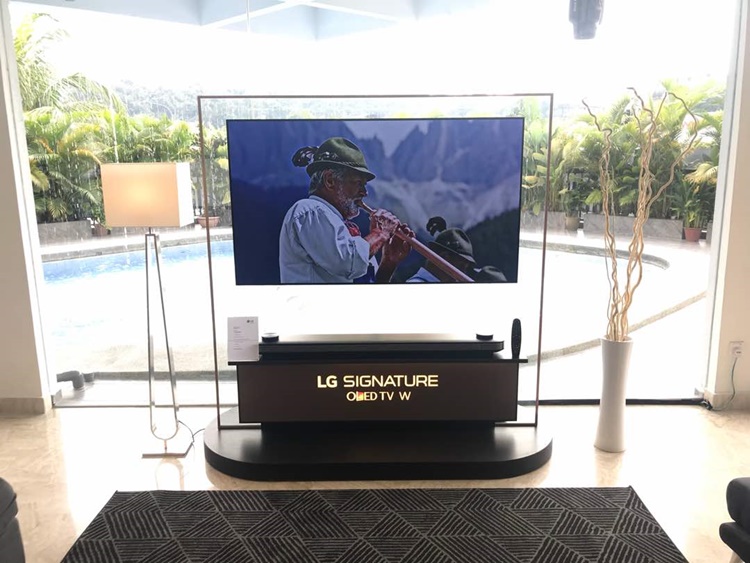 While the household items are getting quite common, the OLED TV is what got us interested because it features a Cinema HDR, Dolby Vision, and Advanced HDR by Technicolor, as well as with HDR10 Pro and HLG Pro, ultimately giving customers the best viewing pleasure possible. Moreover, we were also impressed with the LG ThinQ AI embedded in the OLED TVs which enable users to command the television to perform a set of instructions, providing them with easier control when accessing the TV functionalities. This is the future!
To find out more about LG home appliance products, you may visit their website at www.lg.com/my.
Citi and Spotify Partner on Pay with Points
What do Citi and Spotify have in common? Nothing, but they just made a partnership together. Introducing Citi's Pay with Points, Citi customers can now sign up for Spotify Premium and this marks the first time that a bank is working with Spotify allowing users to pay for music subscription with credit card points and miles. This includes Citi credit card users in Malaysia, Singapore, Philippines, Hong Kong and Taiwan.
"We are excited to partner with Citi to provide fans with a seamless way to experience Spotify Premium. Now, fans get to enjoy ad-free music anywhere, anytime. Through this partnership we hope to elevate the music streaming experience with instant access to unlimited music, personalized recommendation features and the best playlists curated by music experts and fans," said Gautam Talwar, Managing Director, Spotify, Southeast Asia.
Nice. By the way, Citi Pay with Points has also announced partnerships with Grab, Lazada, Expedia, Shell, Jetstar, Thai Airways and Starbucks for PWP in respective markets in Asia Pacific so make sure you check those out too.
PUC Berhad joins Revenue Monster to facilitate WeChat Pay transactions in Malaysia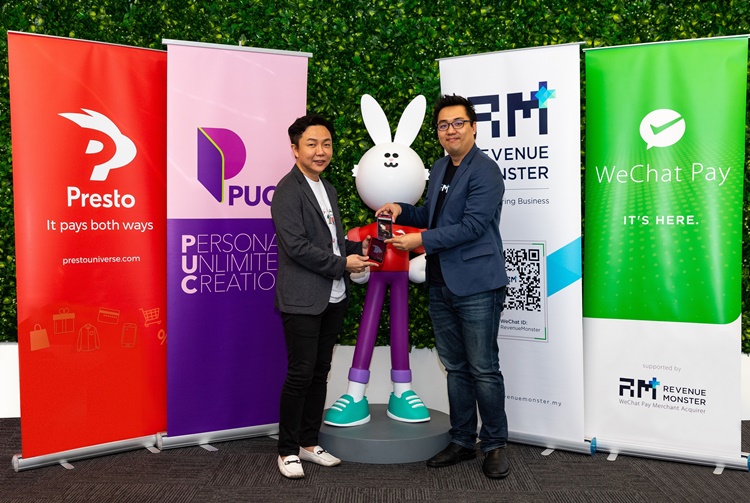 Group Managing Director and Chief Executive Officer of PUC Berhad, CHEONG Chia Chou (left) and Ken Lim, Chief Executive Officer of Revenue Monster Sdn Bhd (right) sealing the deal with the scan of a QR code
Speaking of cashless payment, ACE Market-listed Company, PUC Berhad (PUC) announced that its subsidiary, Founder Pay S/B (FPSB) will be leasing mobile payment terminals to Revenue Monster S/B (RMSB) to support its merchant acquiring the business in order to facilitate WeChat Pay transactions in Malaysia.
Group Managing Director and Chief Executive Officer of PUC, CHEONG Chia Chou shares: "PUC will enter into a revenue-sharing partnership with RMSB through the leasing of payment terminals, which PUC will be able to receive a portion of the transaction fee from every eWallet payment performed using these terminals. On top of that, PUC and Revenue Monster will be able to encourage the adoption of digital lifestyles among local consumers through the usage of eWallets in their daily life. This can be used for items such as online shopping, marketing promotions, deals & voucher purchases and redemptions leveraging on the terminals' network."
True that, there are a lot of future opportunities and we can't wait to see where it will lead us. The announcement has also been made on Bursa Malaysia where you can read the full story.
TNG DIGITAL opens up business operations hub in Bangsar South
TNG Digital office opening at The Horizon, Bangsar South (from left to right): Kenny Man, Head of International Investment of Ant Financial; Cheng Li, Chief Technology Officer of Ant Financial; Syahrunizam Samsudin, Chief Executive Officer of TNG Digital Sdn. Bhd.; Yang Berhormat Fahmi Fadzil, Member of Parliament of Lembah Pantai; Mr. Mark Tan, Chief Marketing Officer of TNG Digital Sdn. Bhd.
In another tech-business related news, TNG Digital Sdn Bhd (TNG Digital) has officially opened its main operations hub in Bangsar South. If you never heard of them before, they are ard of them a fintech startup on a mission to elevate the way Malaysians live, pay and transact with its' Touch 'n Go eWallet.
TNG Digital's office in Bangsar South will allow the company to leverage its central location as a popular business hub close to the cityscape of Kuala Lumpur. On top of that, they also aim to bridge the gap between the community and companies within the area of Bangsar South and is working closely with the Lembah Pantai community to launch a new internship programme. Students with a minimum qualification of Sijil Pelajaran Malaysia (SPM) may apply for the 10-week internship programme with TNG Digital.
Interested candidates can submit their interest to TNG Digital's Human Resource Department [email protected]. For more information and updates about the Touch 'n Go eWallet, log on to facebook.com/touchngoewallet.
AI & Robotics at KidZania 'KidZ & Tech 3.0' with Google and Partners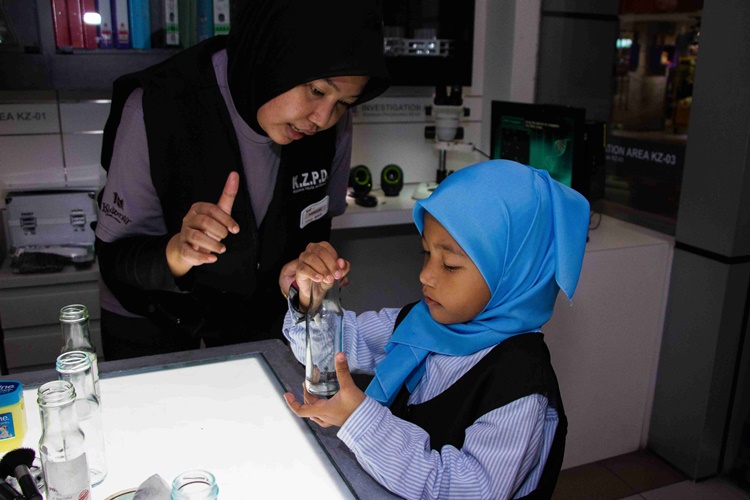 Be a forensic expert and analyse different types of fingerprints at KidZania Kuala Lumpur 'KidZ & Tech 3.0' Programme
There's also an on-going event with KidZania Kuala Lumpur, from 18 August - 16 September 2018, the company is hosting KidZ & Tech 3.0, a month-long programme that allows kids to interact with tools and programmes that utilise Artificial Intelligence (AI) and Robotics.
Proudly supported by Canon Malaysia, Google Malaysia, MSP Systems (Makeblock), UKM Forensics and U Mobile. KidZ & Tech 3.0 features activities across five areas: AI-inspired Emoji Scavenger Hunt activity, Virtual & Augmented Reality (VR games, Be Internet Awesome game, DIY AR Greeting Cards), Coding & Robotics, Forensic Science (UKM Forensics, which gives kids a look at crime scene investigation with its Fingerprint Dusting and UV Light Experiment), and Creative Photography (Canon Light Tail Photography, U Mobile Clone Photography).
For more information about activities and events at KidZania Kuala Lumpur, visit www.kidzania.com.my or www.facebook.com/KidZaniaKualaLumpur, or call the KidZania Careline 1300 88 KIDZ (5439) from 9.00 am to 6.00 pm, Monday to Sunday.
Gartner Identifies Five Emerging Technology Trends That Will Blur the Lines Between Human and Machine
According to Gartner's Hype Cycle for Emerging Technologies, 2018. There are five emerging technology trends that will blur the lines between humans and machines, there are Democratized AI, Digitalized Ecosystem, Do-It-Yourself Biohacking, Transparently Immersive Experiences and Ubiquitous Infrastructure. But what does that mean?
Mike J Walker, Research Vice President, Gartner Inc

"Business and technology leaders will continue to face rapidly accelerating technology innovation that will profoundly impact the way they engage with their workforce, collaborate with their partners, and create products and services for their customers," said Mike J. Walker, Research Vice President at Gartner. "CIOs and technology leaders should always be scanning the market along with assessing and piloting emerging technologies to identify new business opportunities with high impact potential and strategic relevance for their business."
So long story short, Gartners is able to gain insights from more than 2000 technologies into a concise set of 35 emerging technologies and trends that we don't know yet. That's quite intriguing so if you want to read the full story, go over here to check it out.
Stay tuned for more NewsBytes at TechNave.com.