NewsBytes #26 - Boost partners with 11street, free movie ticket with Touch 'n Go, #BigMacTikTok challenge, self-driving concept Acer car and more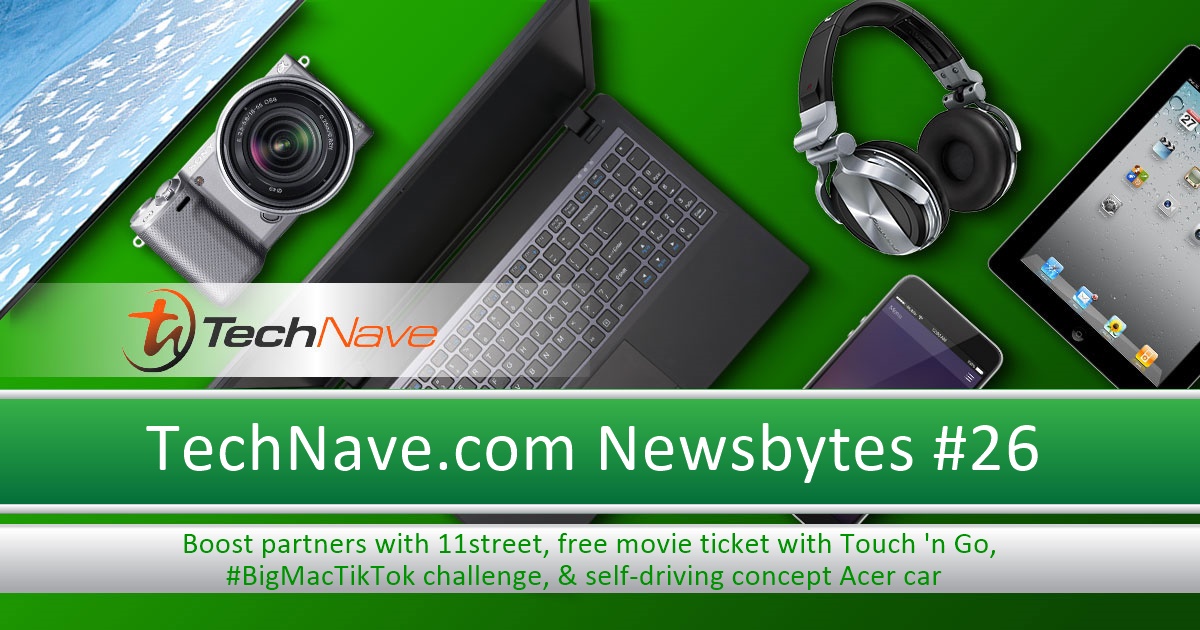 You can now use Boost on 11street
Boost is back with another new headline, this time a new collaboration with 11street and it's the first eWallet service to do so for online shoppers. With that, Boost users now have access to 11street by tapping on 'Online Shopping' on the Boost app and they will automatically be directed to the online shopping platform.
Also to celebrate this partnership, Boost and 11street will be offering customers 'Boosted Daily Deals' on exclusive items from 28 September onwards. These 'Boosted Daily Deals' will be refreshed daily, and shoppers will get to enjoy attractive discounts and savings on new and limited items but only one customer is allowed to purchase one unit of each 'Boosted Daily Deals. Each customer must be registered as a Boost and 11street user to make the purchase.
The Boost and 11street management teams at the partnership launch event
To add on to that, both companies are also launching a 'Win A Car' Campaign where customers stand a chance to win prizes worth up to RM86,000, including 11street vouchers, game consoles, mobile phones and the grand prize of a brand new Myvi. The contest will end on 30 November 2018. Each shopper's first purchase over RM40 paid with the Boost mobile wallet will entitle the shopper to one entry and can be repeated three more times with the same amount of transaction.
For more information, you can check out 11street's FAQ section here.
Get 1-for-1 Movie Tickets with Touch 'n Go eWallet!
You read that right, Touch 'n Go eWallet now allows its users to catch the movies every Saturday at TGV Cinemas. This promotion is only valid throughout October 2018 and can only be done over-the-counter. Here are the steps for you to utilize free tickets!
Download the Touch 'n Go eWallet from the Apple App Store or Google Play Store
Reload your Touch 'n Go eWallet
The promotion is valid every Saturday throughout the month of October (6/10, 13/10, 20/10, 27/10), while stocks last
Only applicable for over-the-counter purchases at TGV Cinemas made with the Touch 'n Go eWallet
Only applicable for showtimes on Saturdays in the month of October
Only applicable to standard and preferred seat tickets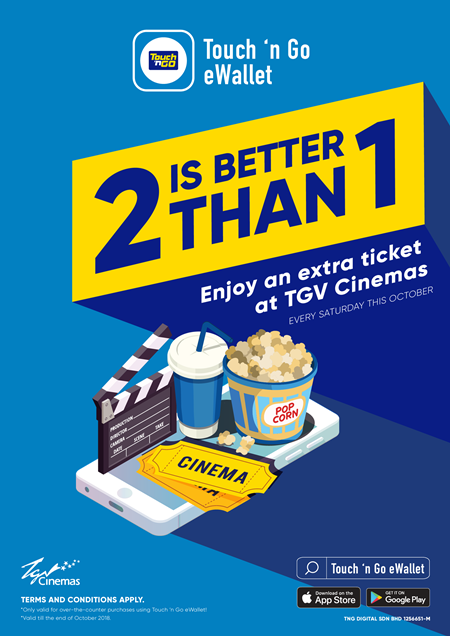 To know more about this, you can check out www.tngdigital.com.my for more information.
BigMacTikTok Challenge
There's also another freebie promotion and this time is from Tik Tok and McDonald's Malaysia. What's the relationship between them? Well, the two companies have partnered up and are now launching the #BigMacTikTok challenge, it has already started and will end on 31 October 2018.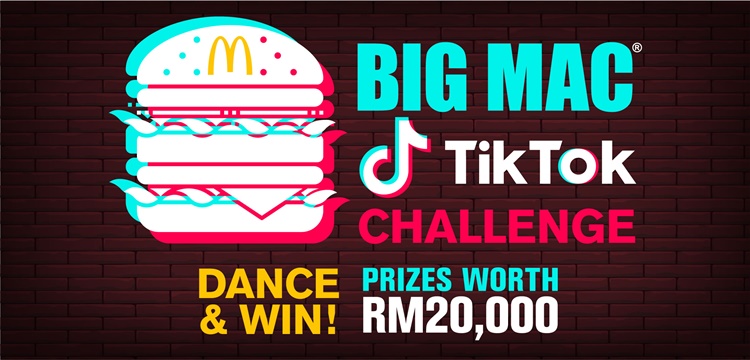 All the Tik Tok users have to do is create their own videos with a Big Mac chant song, even if they don't win, each entry will give them a complimentary Big Mac and a chance to win a prize worth RM20,000! Below are 6 simple steps for you to do join the social contest:
Download the TikTok App onto your smartphone from the Google Play Store or Apple App Store
Click the "Record" button, then "Pick a Sound" button, and then the "Challenge" button
Select your preferred Big Mac chant
Dance and record the Big Mac chant video and hashtag #BigMacTikTok
Post your Big Mac chant video on TikTok and share it to Facebook or Instagram
Select the URL of the Entry, login to the McDonald's App, fill in your details and insert the URL of the Entry and click "Submit
Only the top 3 participants with the most creative entry will win cash prizes worth a total of RM10,000, while 5 more participants with the best entry under selected categories will win special prizes of RM1000 each. In addition, 50 McD vouchers worth RM100 will also be given out as consolation prizes.
To find out more about the #BigMacTikTok challenge, you can visit the official contest page right here.
Acer Unveils Self-driving Concept Car
Okay, so it's not a flying car yet but a self-driving car is still pretty cool. Currently, the car is just a concept and it's an initiative by both Acer and Yulon Group from Taiwan, along with its subsidiaries car brand Luxgen and automotive electronics provider HAITEC. The car made its debut at the Taiwan Automotive Technology Innovation Summit 2018, featuring Acer's autonomous driving system with the Luxgen S3 electric vehicle platform.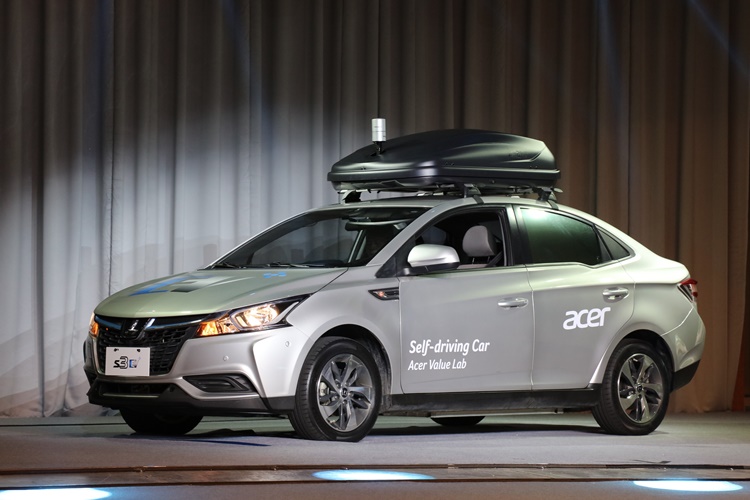 "Autonomous driving is the future trend of the automotive industry, manufacturers around the world are stepping up from level 2 autonomous driving to level 3 and 4," said Jung-Kuei Chen, Vice President, Product Engineering Group II, HAITEC. "With Acer, we've jointly unveiled Taiwan's first self-driving concept car with ADAS (Advanced Driver Assistance Systems), IoV (Internet of Vehicles) and autonomous driving technology. Integrating Acer's expertise in AI and the cloud with HAITEC's self-developed open vehicle platform, we've achieved so much through our cross-industry collaboration."
Acer's self-driving system makes dynamic vehicle control decisions through AI models based on key data including image recognition, 3D Lidar obstacle detection, high-precision maps and real-time positioning to help the car steer, brake, cruise, manoeuvre, or park. It also has a cloud management system for car sharing services so that a control centre can dispatch vehicles when users make transportation requests through their mobile device.
In other news, Acer also won some 2018 Good Design Awards for outstanding product design. This includes the Acer OJO 500 Windows Mixed Reality headset, the Acer Swift 7 laptop, and the Chromebook 11. Way to go, Acer!
Stay tuned for more NewsBytes at TechNave.com.